Sample Image. Menu Content may vary by season, route, and aircraft.
THE
CONNOISSEURS
-ANA Tasty Delights-
Enjoy cuisine that goes beyond the realm of in-flight dining.
To ANA, a "Connoisseur" is the embodiment of the ultimate host: someone who has the knowledge to entertain your taste buds.With the professional expertise of master chefs, beverage specialists and ANA chefs, we open new frontiers in the art of dining 30,000 feet in the sky.
Enjoy the finest cuisine, only with ANA.
Starting March 2016, Premium Economy and Economy Class services are renewed to bring you an even more enjoyable journey. We offer the cordial hospitality you would expect from a Japanese airline, a carefully planned menu and drinks, and various other services.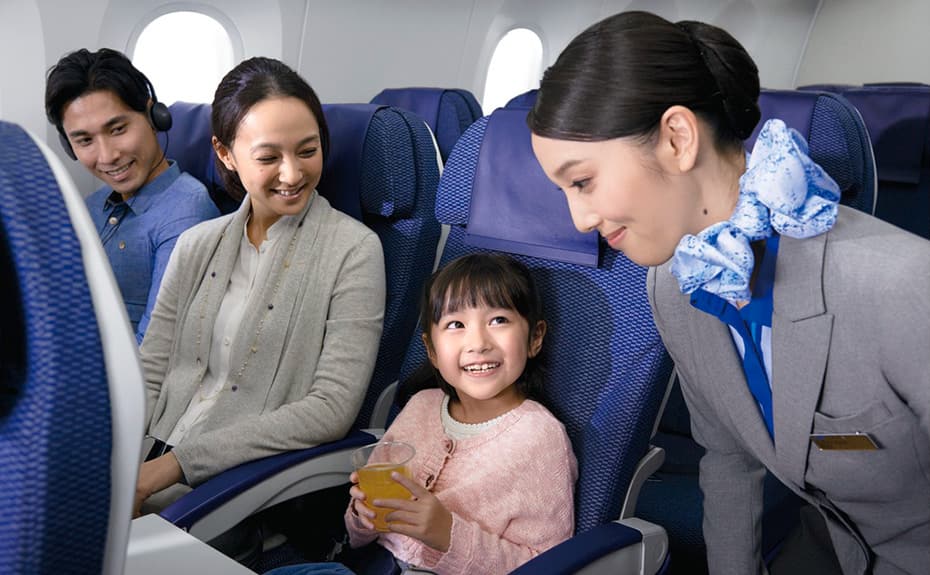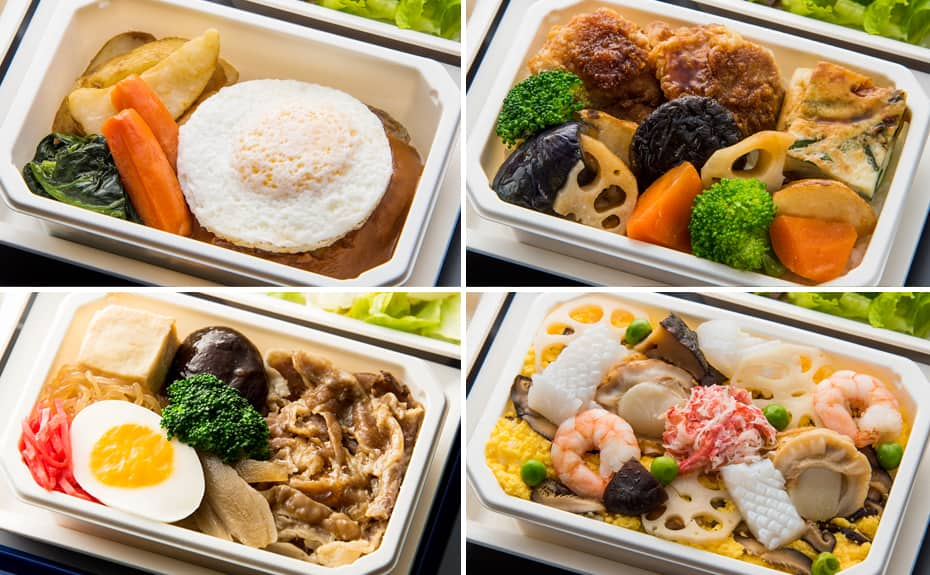 Lineup of the Highest Ranking Menus from the In-Flight Meal General Election

Our selection of in-flight meals on flights departing from Japan now features a lineup of the most popular menus, as chosen by our customers in the In-Flight Meal General Election 2016.
Vegetable soup by KAYANOYA and ANA

KAYANOYA, seasoning maker and restaurant, brings you soup made from Japan-sourced vegetables (onion, cabbage, celery, garlic), without animal products, chemical seasonings, or preservatives. The onion-based stock draws out the flavor of the vegetables and gives off a whiff of black pepper.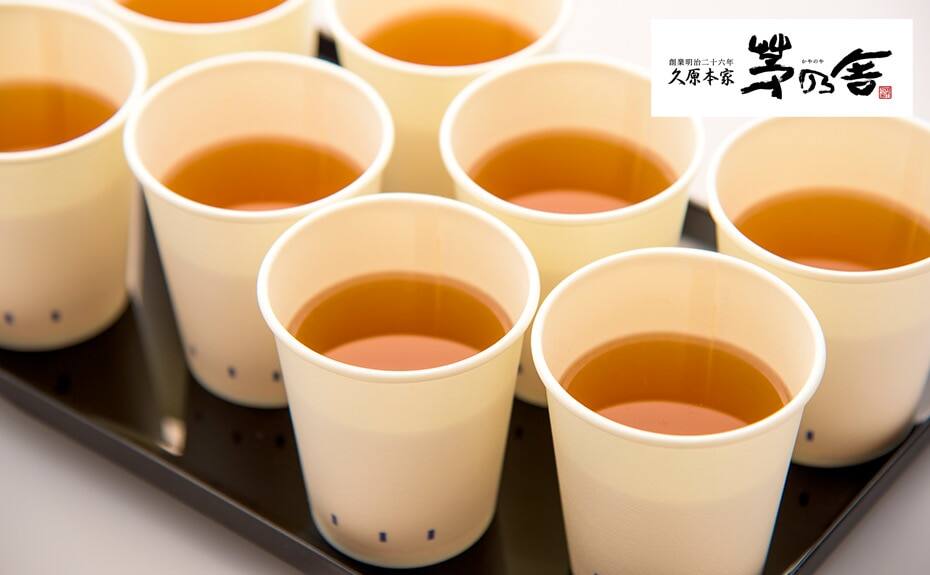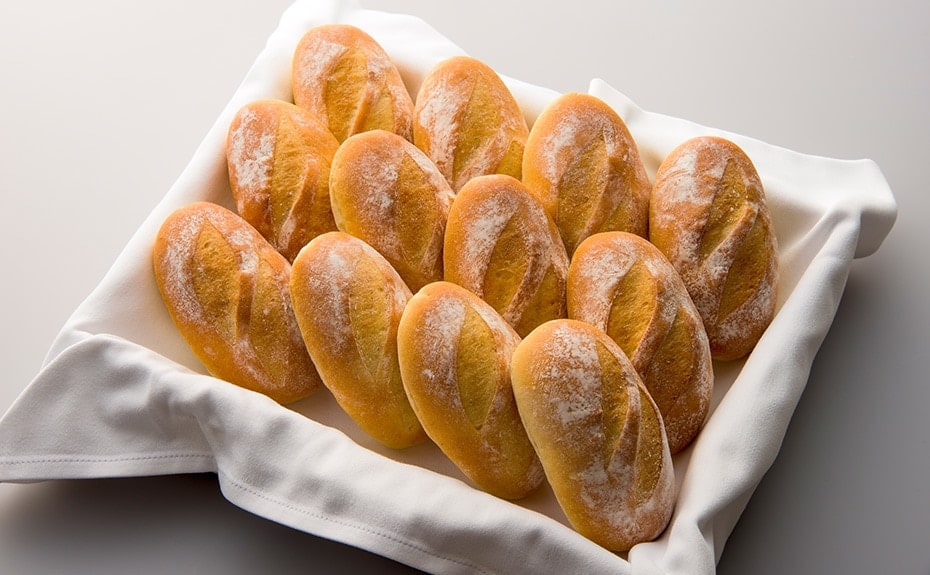 Original bread using natural yeast

ANA original bread served in Business Class is also available in Premium Economy and Economy Class on departures from Tokyo (Haneda and Narita). Efforts have been made to keep the soft and chewy textures of the bread as the environment in the cabin is difference from the ground.
Choose from carefully selected drinks to suit your appetite.
Relax for a while over a drink from ANA.
Red wine: Beso de Vino Old Vine Garnacha (ANA Special Edition) 2014
This purple-shaded dark ruby wine showcases the aromas of Grenache over the scents of ripe prunes, fennel, and anise. The well-balanced alcohol perfectly combines gentle acidity and well-rounded tannins to present a mellow taste.

White wine: Villa Cardini (ANA Special Edition)
This is a Fiano wine from Villa Cardini which produces many types of wine throughout Italy. This clear, faintly yellow-hued wine has a grassy aroma that transports us to a beautiful meadow, with underlying notes of pears and green apples. This wine boasts a distinct acidity accompanied by a lingering citrus note. Fresh and welcoming on the palate, it flaunts an enduring fruity taste.

*Some routes serve different brands of wine.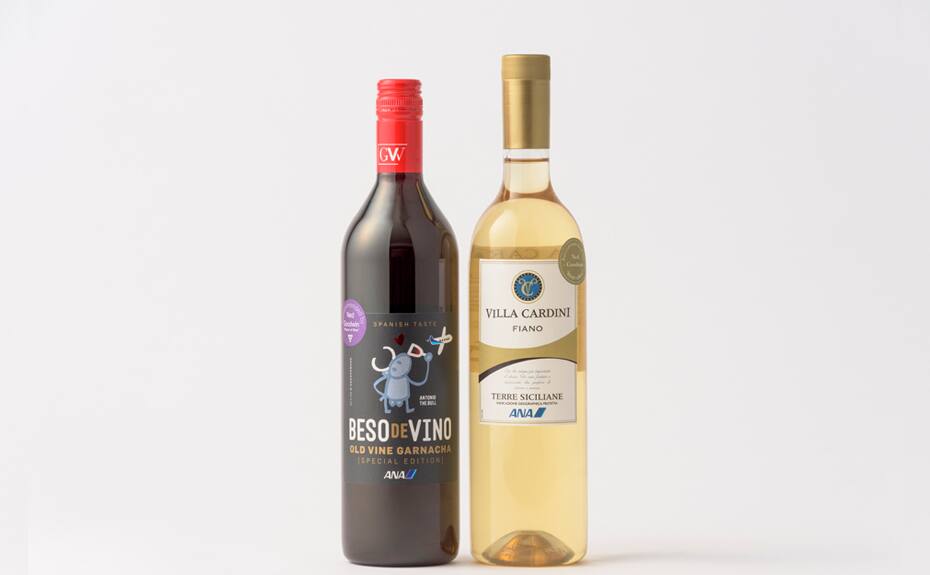 ANA original drink: "Aromatic Kabosu"
"Aromatic Kabosu" is made from sun-drenched kabosu, a green citrus fruit, picked at the height of its juiciness. The fruits are grown in Oita, Japan's leading kabosu-producing prefecture.Enjoy the faint sourness and sweet honey, which blend perfectly into a refreshing drink.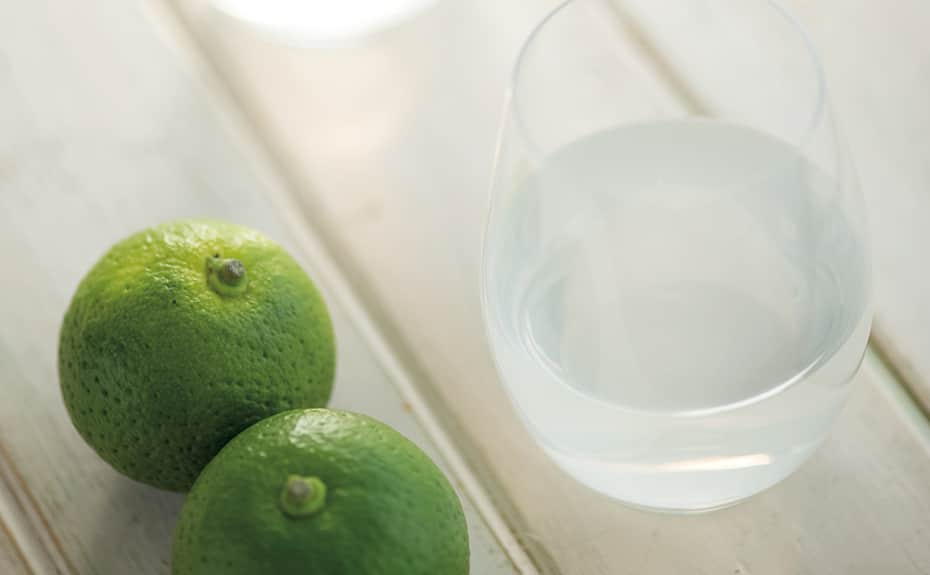 Candies are available.Self-service of snacks is available on routes to North America (except Honolulu) and Europe. Please help yourself.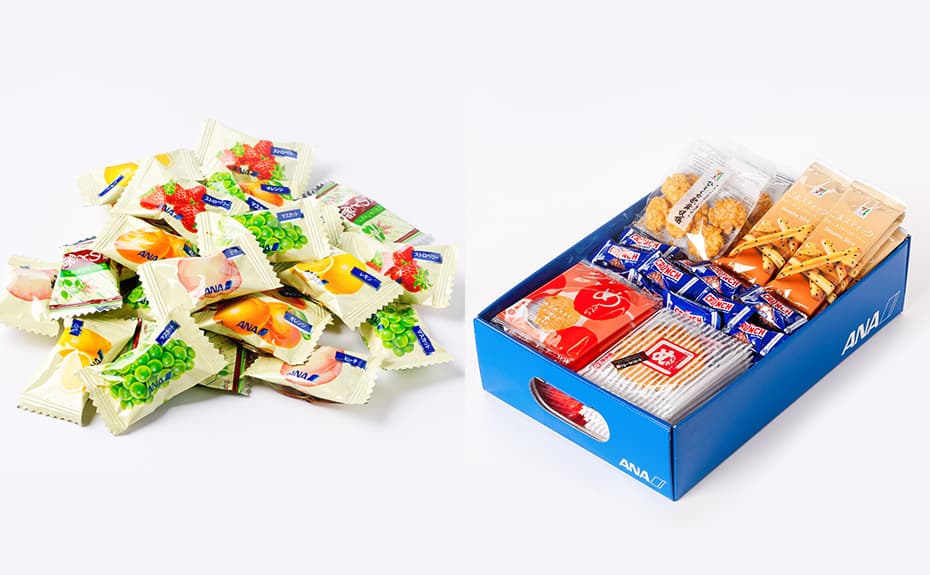 Enjoy traditional Japanese "Arare" rice crackers.
(Suitable for Vegetarians and Halal-certified)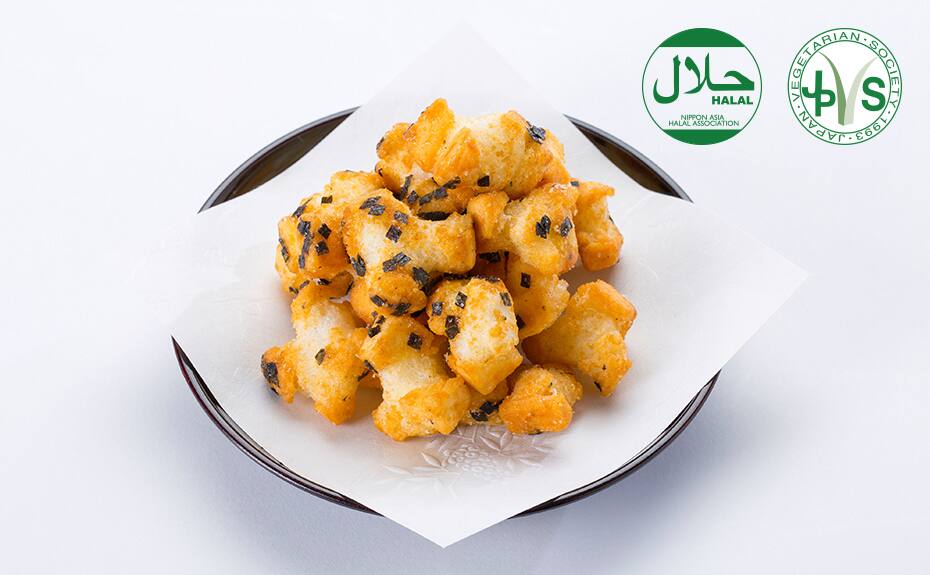 Special dietary requirements

A wide selection of special meals are available for your children or to meet your specific dietary requirements.