The BLUE WING Program is All Nippon Airways social contribution.
Book BLUE CLASS tickets here
To Donate 1% of your airfare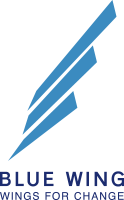 Support a Changemaker by flying ANA using BLUE CLASS tickets.
ANA will transfer 1% of the airfare to the Changemakers,
social entrepreneurs who are tackling the world's problems head on.
Please bookmark this page to make a difference when booking future flights
No additional cost to customers
BLUE CLASS tickets also include discount flights
BLUE CLASS
Your small action leads to big changes
BLUE CLASS, a new class like no other
Any ticket (economy class, business class or first class) purchased through the BLUE WING site, is deemed a BLUE CLASS ticket. Your ticket can now contribute to social change.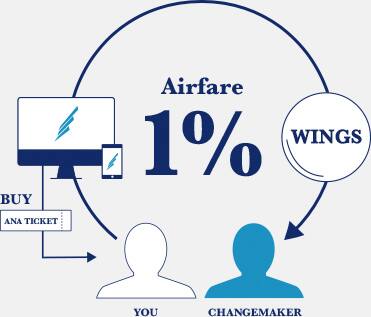 No additional cost to customers
Changemakers
Support a Changemaker who wants to make a difference
Help solve various social issues around the world
Changemakers are here to tackle the world's problems head on. They travel the world to help solve issues, but the cost of airfare takes away resources that could be used elsewhere. Get to know the Changemakers to choose who to support.
Bart Weetjens

Jack Sim

David Green

Michihiko Iwamoto

Ashoka Japan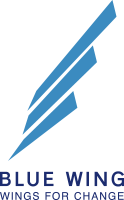 BLUE CLASS is one way to show your support for the BLUE WING program. You can also donate your miles or share on social media to support a Changemaker to start making a difference right away. For more details, please see the BLUE WING page.