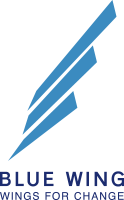 For all bookings made via this page,
1 % of the airfare is donated.
1% of every "BLUE CLASS" ticket
purchased via the BLUE WING website
is donated to Social Entrepreneurs (Changemakers)
tackling problems all over the world.
*Bookmark this page if you want every flight you take to make a difference.
There is no extra cost to you and
all discounted fares are also eligible.
BLUE CLASS
A new class of ticket where one small action is
all it takes to change the world.
Whether it be Economy, Business or First, all ticket types purchased through the BLUE WING website qualify as BLUE CLASS meaning that every flight you take can be for the benefit of someone else.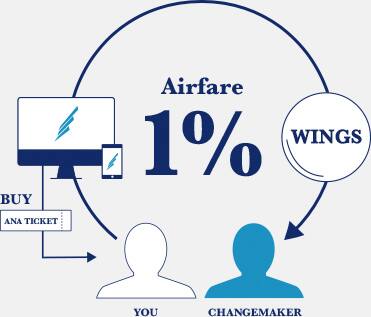 *There is no extra cost to you the customer.
Changemakers
Support the people tackling some of world's biggest problems such as
improving healthcare and protecting the environment.
Changemakers have their own unique ways of solving society's problems,
but their work involves flying around the world, the cost of which can soon mount up.
Josh Nesbit

Al Harris

Mel Young

"Elizabeth Hausler

Jack Sim

Shivani Siroya

Ashoka Japan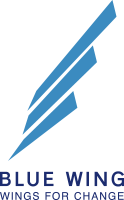 You can also help support the cause through a "MILE DONATION" or a "SHARE" on Facebook & Twitter.