FIRST CLASS
Dining/Drink
This photo is a sample image. The menu varies according season, route, and aircraft.
Information is available here on dining and drink options for passengers traveling in First Class on ANA international flights.
Meals/Drinks (PDF)
by route
THE CONNOISSEURS
ANA Fine Dining & Bar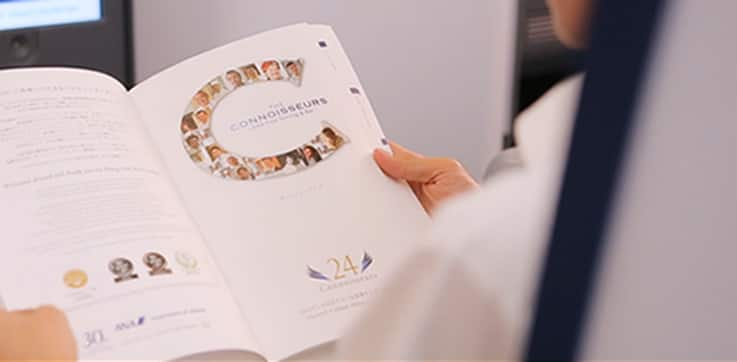 Dining pleasure presented by THE CONNOISSEURS
To ANA, a "Connoisseur" is the embodiment of the ultimate host: someone with great knowledge in entertaining your palate.
With the professional expertise of master chefs, beverage specialists and ANA chefs, we open new frontiers in the art of dining 30,000 feet in the sky. Welcome to the finest dining experience, only available on ANA.
Below are some menu excerpts on Japan departures from September to November 2019.
For information on children's meals and meals meeting specific health or religious dietary requirements, please see Special Meals
Japanese Cuisine (Washoku)
ANA Original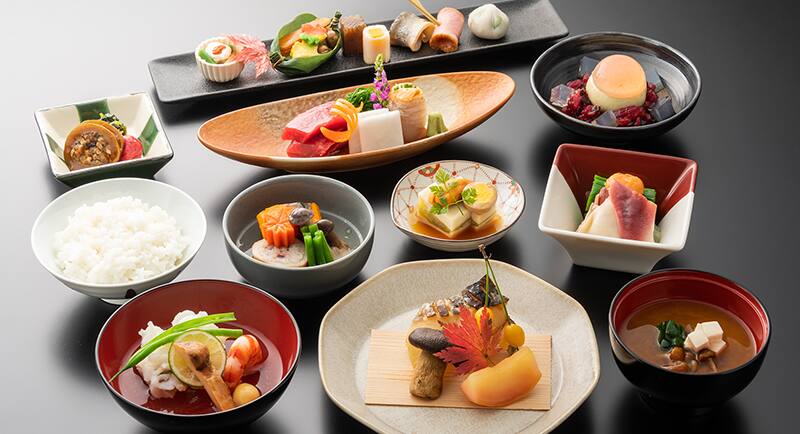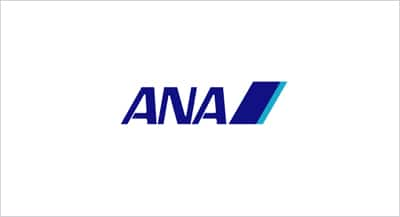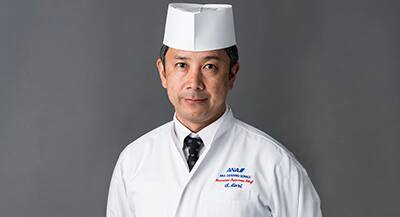 ANA Chefs/Washoku
An original menu by one of ANA Chefs. We want you to experience the changing seasons through Washoku, the pride of Japan. Why not pair your meal with Japanese liquor such as sake or shochu spirit?
| | |
| --- | --- |
| Routes | Departures from Narita/Haneda to the U.S.A./Europe (excluding late-night flights) |
ANA Original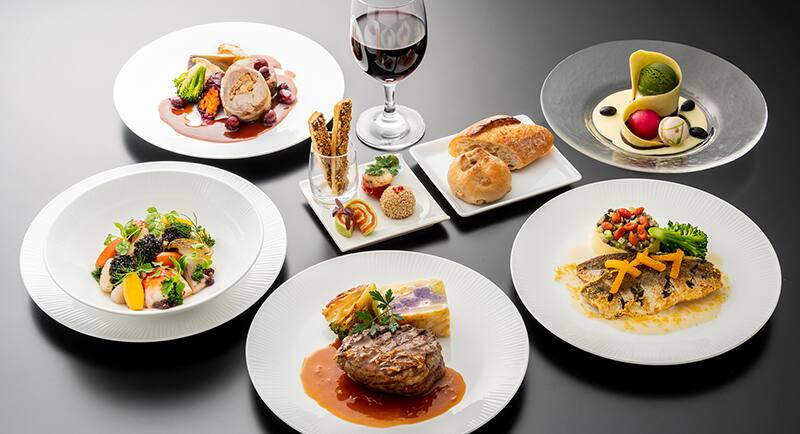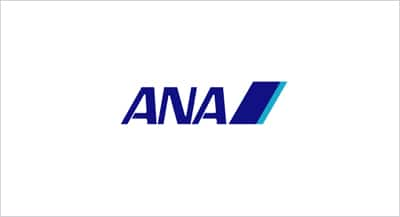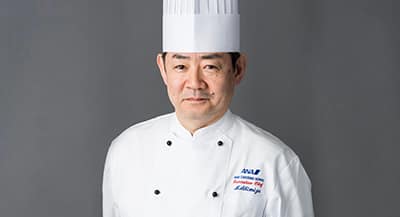 ANA Western Chefs
This time, a change in style was made to the appetizer caviar menu, featuring dishes with caviar as a garnish. Seafood including Homarus lobster complemented with exquisitely flavored vegetables and caviar for a simply delightful starter. For the main, an assortment of delicious domestic guinea fowl dishes. Stuffed with roasted chestnuts and served with a fragrant cranberry sauce, this is the perfect Autumn dish. We are also very particular about our desserts, preparing carefully selected seasonal fruits from all over Japan each month.
| | |
| --- | --- |
| Routes | Departures from Narita/Haneda to the U.S.A./Europe (excluding late-night flights) |
Meals/Drinks (PDF)
by route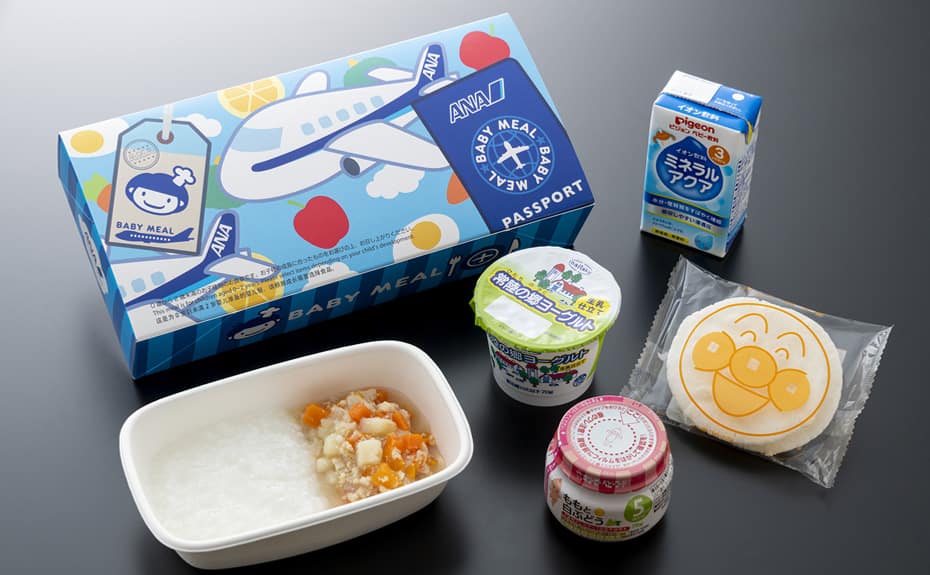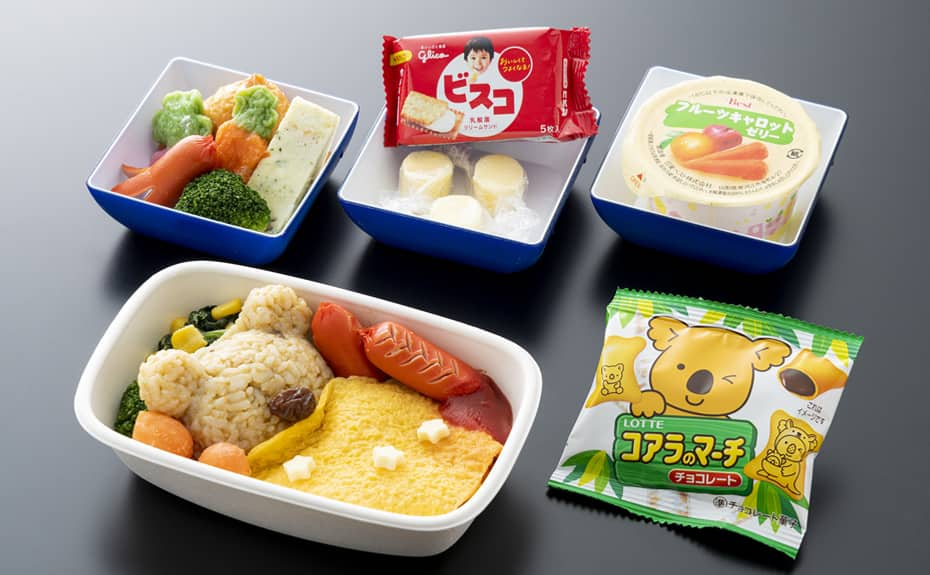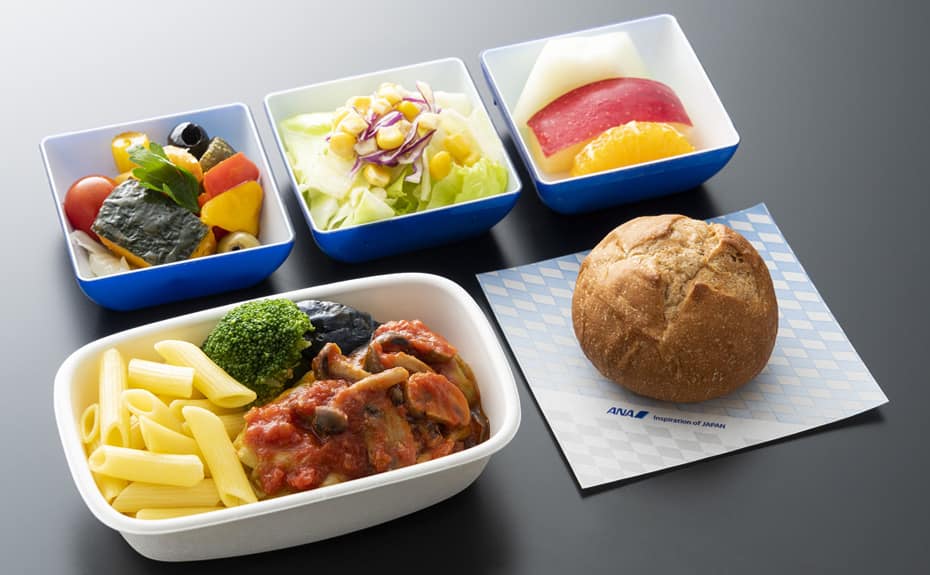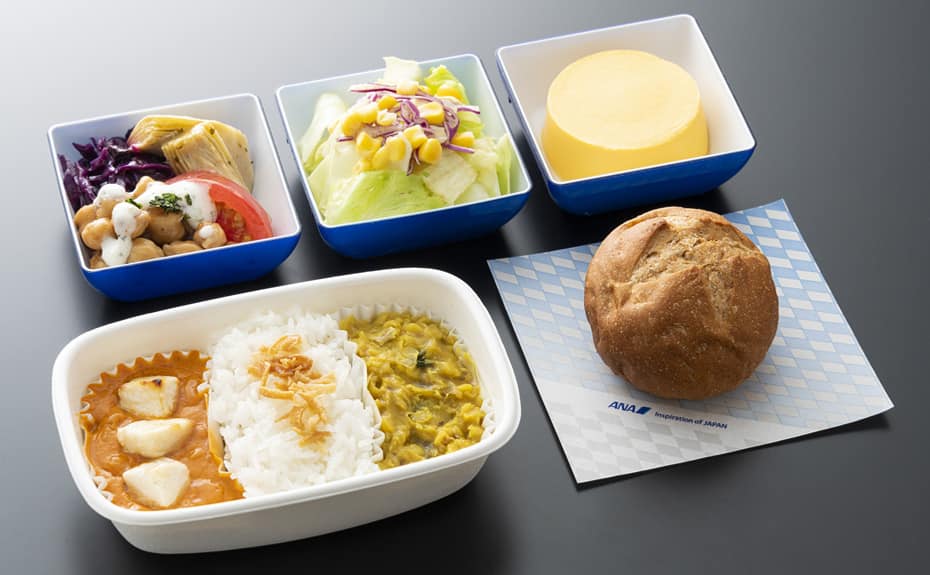 我们可提供适合儿童的机内餐食、健康餐食以及宗教饮食规定的机内特殊餐食。