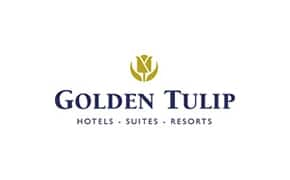 Golden Tulip Hospitality Group has almost half a century of experience and provides intermediate, high, and the highest level of hospitality at our hotels all over the world. Each hotel is unique and tasteful and provides an international level of service and facilities.
300 miles per stay

Golden Tulip Hotels and Royal Tulip Luxury Hotels

200 miles per stay

Tulip Inn Hotels
Conditions for Mileage Accrual
Please click here to confirm conditions for mileage accrual.
Please click here to confirm mileage accrual method.
Please allow approximately 1-2 months to confirm mileage accrual after stay.
Please contact the following for retroactive registration of mileage.
* Please click here to confirm the retroactive registration method.
ANA Mileage Club Service Center

Kamata Post Office District 144-8526
Golden Tulip Hotels, Suites & Resorts


0120-318-900
(West Japan area)
Mon. - Fri. 9 a.m. - 6 p.m.
(except Sat., Sun., National Holidays and Year End / New Year Holidays)
* Text is available is Japanese only.