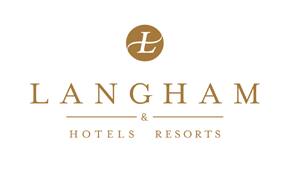 Langham Hospitality Group (LHG) enjoys a legendary hotel heritage dating back to 1865, when The Langham, London originally opened as Europe's first "Grand Hotel". Langham's rapidly expanding portfolio now spans four continents, covering major gateway cities in both the East and the West. The Group continues to captivate with its dynamic and unique hotel brands, including The Langham, Langham Place and Eaton.
500 miles per stay
Earn 250 miles for one stay at EATON brand hotels.
* Miles will not be credited when staying at Eaton Smart, New Delhi Airport Hotel.
Conditions for Mileage Accrual
Please click here to confirm conditions for mileage accrual.
Please click here to confirm mileage accrual method.
Please allow approximately 1-2 months to confirm mileage accrual after stay.
Please contact the following for retroactive registration of mileage.
* Please click here to confirm the retroactive registration method.
Langham Hospitality Group

FAX: (852) 3552-3999

e-mail:ffp@langhamhotels.com

* When sending emails, please make sure to include your name, ANA Mileage Club customer number (10-digits), hotel name, dates of check in and check out, number of invoice issued by the hotel, and room charge.
* English only
Langham Hospitality Group


005-316-50520
Mon. - Fri. 9 a.m. - 5 p.m.
(except Sat., Sun. and National Holidays)