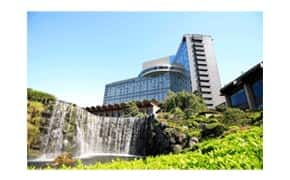 New Otani Hotels offers travelers everything they want and need: ideal locations close to the heart of major business districts, comfortable guest rooms, finest restaurants and bars, advanced conference facilities, and international business support services. With our dedicated staff providing the highest hospitality, New Otani Hotels are the first choice of executives traveling around the Pacific and the World.
Within Japan:200 - 500 miles per night
Overseas:500 miles per stay
* Certain hotels are not eligible
Note
* After this, due to move to other websites, with respect to the protection of personal information, it will be in accordance with the policy of the destination site.
Conditions for Mileage Accrual
Please click here to confirm conditions for mileage accrual.
Please click here to confirm mileage accrual method.
Please allow approximately 1-2 months to confirm mileage accrual after stay.
Please contact the following for retroactive registration of mileage.
* Please click here to confirm the retroactive registration method.
ANA Mileage Club Service Center

Kamata Post Office District 144-8526
New Otani Hotels


03-3234-5678
(Room Reservations)