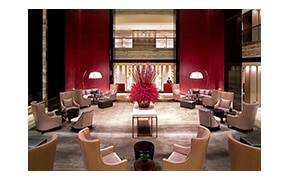 New World Hotels & Resorts are deluxe business, MICE-focused and resort hotels in convenient central locations in primary and secondary cities in China, major Asian gateways and popular vacation destinations.
Most are 350+ room hotels offering a full range of relevant amenities and services, including a variety of restaurants, business services, extensive meeting facilities, Residence Club executive floors and recreational options.
The essence of New World Hotels & Resorts is modern Oriental hospitality. Inspired to create experiences borne out of new interpretations of Oriental tradition, New World Hotels & Resorts delivers a genuine and engaging style of service that is elegantly efficient, allowing guests the time and space to focus on and make the most of what's important to them.
Conditions for Mileage Accrual
Please click here to confirm other conditions for mileage accrual.
Please click here to confirm mileage accrual method.
New World Dalian Hotel
New World Shanghai Hotel
New World Beijing Hotel
New World Wuhan Hotel
New World Saigon Hotel
New World Makati Hotel
New World Manila Bay Hotel
New World Guiyang Hotel
Please allow approximately 1-2 months to confirm mileage accrual after stay.
Please contact the following for retroactive registration of mileage.
* Please click here to confirm the retroactive registration method.
New World Hotels & Resorts AMC DESK

+84-8-3829-4000

10:30 ~ 19:30 (Japan Time)
New World Dalian Hotel


+86 411 8807 8818
New World Shanghai Hotel


+86 21 6210 6600
New World Beijing Hotel


+86 10 59608800
New World Wuhan Hotel


+86 27 8335 2199
New World Saigon Hotel


+84 8 3824 3734
New World Makati Hotel


+63 2 811 6888 loc.
3280 or 3031
New World Manila Bay Hotel


+63 2 2526888 loc.
7509 to 7514
New World Guiyang Hotel


+86 851 8691888