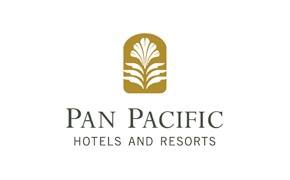 Embrace the Pacific
From the mountain ranges and majestic forests of the Pacific Northwest to the tropical archipelagos of the South Pacific and beaches of Australia, the richness of the Pacific Rim is brought to life in sensorial experiences that are both exquisite and enriching.
Conditions for Mileage Accrual
Miles will be credited only when booked through Pan Pacific Hotels & Resorts website, by e-mail or by telephone at eligible rates (Best Available Rates). AMC members must show their AMC cards at time of check-in.
Miles are credited on a per-stay basis. Consecutive nights at the same hotel will be considered as one stay, regardless of the number of check-ins, and a maximum of one room per stay applies. Miles can only be credited by one member per room and cannot be split between two or more members occupying the same room.
Exclusive rates :
Negotiated rates - Government/Travel agents/Wholesalers/Tour
Operators/Online Travel Agency rates (OTA's)
Free or barter room rates
Travel agency industry rates
Special rates given to tour groups, incentives and conferences
Stays in connection given to tour group rates, incentives and conferences
Stays in connection with frequent traveller awards or gift vouchers
Day rates
Inter-company or partner employee discount rates
Hotel/Airline Employee rates
All Pan Pacific Hotels & Resorts properties.
Please allow approximately 1-2 months to confirm mileage accrual after stay.
Please contact the following for retroactive registration of mileage.
* Please click here to confirm the retroactive registration method.
Pan Pacific Hotels & Resorts

By Mail :7500A Beach Road #03-301 The Plaza Singapore 199591(Attn:DMHelpdesk)

By E-mail :DMHelpdesk@pphg.com

By Fax :+65-6821-8001
Pan Pacific Hotels & Resorts