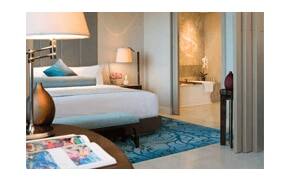 Raffles Hotels & Resorts epitomizes enchanting experiences, embodying global sophistication and residential charm. Each is exclusive, intimate with a distinctive sense of place, imbued with heartfelt service that is intuitive and unobtrusive "like a gentle breeze". Creating sensory journeys and captivating discoveries, Raffles is where guests arrive as residents, leave as friends and return as family.
Today, the Raffles name spans across the globe from exotic destinations to vibrant cities. Its hotels and resorts are rated as among the best in the world and are elevated as legends and landmarks, beyond mere hotels and resorts.
Conditions for Mileage Accrual
Please click here to confirm conditions for mileage accrual.
Please click here to confirm mileage accrual method.
Please allow approximately 1-2 months to confirm mileage accrual after stay.
Please contact the following for retroactive registration of mileage.
* Please click here to confirm the retroactive registration method.
Raffles Hotels & Resorts

FAX: +65-6339-1713

e-mail: frequentflyer@raffles.com
Raffles Hotels & Resorts


0120-711-828
Mon. - Fri. 9:30 a.m. - 6 p.m.
(except Sat., Sun. and National Holidays)