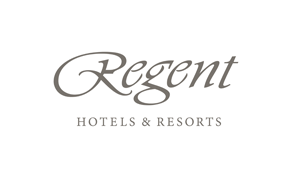 Regent is a global luxury hospitality brand encompassing hotels, resorts and residences. The Regent experience combines Eastern simplicity and Western elegance melded with gracious and intuitive service, luxurious amenities and traditional hospitality. Regent Hotels & Resorts currently operates in select locations around the world including, but not limited to Beijing, Berlin, Montenegro, Singapore and Taipei.
Partnership with Regent Hotels & Resorts will terminate as of June 30, 2018. Stays on/after July 1, 2018 will not be eligible for mileage accrual.
Application for retroactive registration for stays until June 30, 2018 will be accepted for six months after the stay.
Conditions for Mileage Accrual
Miles will be credited only when booked through Regent' s website, by e-mail or by telephone at eligible rates. AMC members must show their AMC card at time of check-in.
Miles are credited on a per-stay basis. Consecutive nights at the same hotel will be considered as one stay, regardless of the number of check-ins, and a maximum of one room per stay applies.
Miles can only be credited by one member per room and cannot be split between two or more members occupying the same room.
Exclusive rates :
Miles will not be credited on wholesale or package rates; group tour rates; long stay (+14 nights); industry discount rates (hotel, travel agent, airline staff); hotel vouchers & pre-payment coupons; third party websites (OTA); complimentary accommodation including prizes and sponsorships; any special confidential unpublished promotional rates.
Regent Beijing
Regent Berlin
Regent Porto Montenegro
Regent Singapore
Regent Taipei
Please allow approximately 1-2 months to confirm mileage accrual after stay.
Please contact the following for retroactive registration of mileage.
* Please click here to confirm the retroactive registration method.
Regent Hotels & Resorts

By mail :No. 3, Ln. 39, Sec. 2 ZhongShan N. Rd., Taipei 104, Taiwan

By E-mail :frequent.flyer@regenthotels.com
Regent Beijing
Regent Berlin
Regent Porto Montenegro
Regent Singapore
Regent Taipei