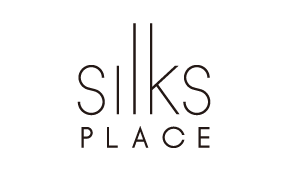 Silks Place is a five-star, lifestyle hotel brand in Taiwan that incorporates local culture and natural surroundings into its design elements. All Silks Place Hotels are built among either magnificent natural wonders like the breathtaking valleys of the Taroko Gorge in Hualien, business and cultural areas of Yilan or renowned historical sites like the Confucian Temple in Tainan. Wellspring Resort by Silks, is the brand' s first boutique hot spring hotel in Jiaoxi.
Conditions for Mileage Accrual
Miles will be credited only when booked through Silks Place's website, by e-mail or by telephone at eligible rates. AMC members must show their AMC card at time of check-in.
Miles are credited on a per-stay basis. Consecutive nights at the same hotel will be considered as one stay, regardless of the number of check-ins, and a maximum of one room per stay applies.
Miles can only be credited by one member per room and cannot be split between two or more members occupying the same room.
Exclusive rates :
Miles will not be credited on wholesale or package rates; group tour rates; long stay (+14 nights); industry discount rates (hotel, travel agent, airline staff); hotel vouchers & pre-payment coupons; third party websites (OTA); complimentary accommodation including prizes and sponsorships; any special confidential unpublished promotional rates.
Silks Place Tainan
Silks Place Taroko
Silks Place Yilan
Wellspring Resort by Silks
Please allow approximately 1-2 months to confirm mileage accrual after stay.
Please contact the following for retroactive registration of mileage.
* Please click here to confirm the retroactive registration method.
Silks Place

By mail  :5FL, No. 21, Ln. 45, Sec. 2, ZhongShan N. Rd., Taipei 104, Taiwan

By E-mail : frequent.flyer@regenthotels.com
Silks Place Tainan
Silks Place Taroko
Silks Place Yilan
Wellspring Resort by Silks