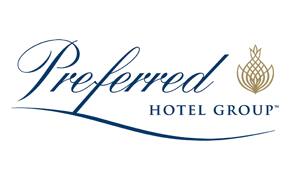 Preferred Hotel Group™ is a hotel group made up of independent high quality hotels and resorts around the world which owns Preferred, Preferred Boutique, Summit, and Sterling brands.
You can enjoy a unique style which maintains local cultures at attractive hotels and resorts.
Partnership with Preferred Hotel Group™ will terminate as of August 28, 2018. Stays on/after August 29, 2018 will not be eligible for mileage accrual.
Application for retroactive registration for stays until August 28, 2018 will be accepted for six months after the stay.
Conditions for Mileage Accrual
Please click here to see applicable hotels and user conditions.
Please click here to confirm other conditions for mileage accrual.
Please click here to confirm mileage accrual method.
Please allow approximately 1-2 months to confirm mileage accrual after stay.
Please contact the following for retroactive registration of mileage.
* Please click here to confirm the retroactive registration method.
ANA Mileage Club Service Center

Kamata Post Office District 144-8526
Preferred Hotels & Resorts


0120-984-450

00531-650-526
Mon. - Fri. 9 a.m. - 6 p.m.
Sat. 9 a.m. - 1 p.m.
(except Sun., National Holidays and Year End / New Year Holidays)
* Text is available is Japanese only.

Preferred

Summit

Sterling