Becoming a Leading Eco-Friendly Airline
Airplanes provide significantly higher value than other means of transport in terms of reducing travel time and are one of society's most important forms of public transportation. Airplanes bring people together in ways that were impossible in the past.
As a member of society, the ANA Group strives to be a company that continues to work for environmental sustainability through proactive efforts for the sake of people and the earth.We continue to tackle challenges in order to sensitively respond to environmental changes and social needs, and fulfill our social responsibilities.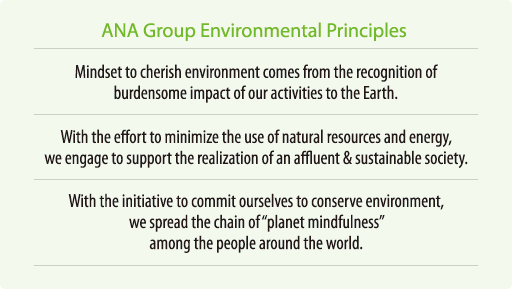 Strenghening the Environmental Management System
From April 2012, the ANA Group is pursuing objectives of its mid- and long-term ecology plan, ANA FLY ECO 2020. Looking toward 2020, when a new international framework for climate change measures will reportedly be set to replace the Kyoto Protocol, we will make it our goal to pursue eco activities from a broader global perspective.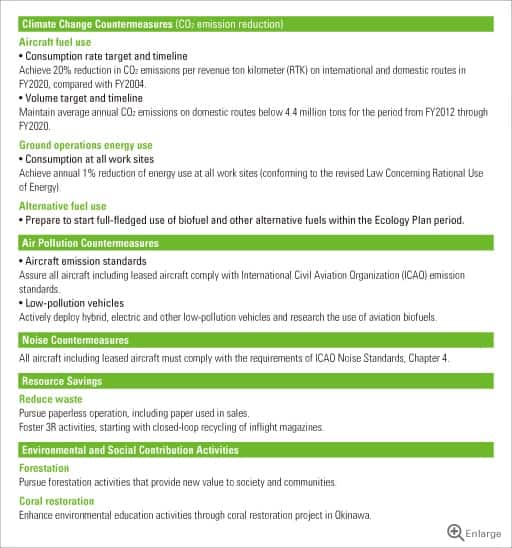 Page Top