Enhancing the Value of Customer Experience
We will work toward improving the value of customer experience in all situations.
Basic Approach
The management vision of the ANA Group is "to be the world's leading airline group in customer satisfaction and value creation."
Based on this vision, we are not only thinking about direct contact with customers at airports or onboard aircraft, but also promoting initiatives to make customers feel "glad to have chosen ANA" by considering every scene of the customer experience, from before and after the flight as a single journey to enhance the value of the entire experience. ANA Group aims to improve the quality of its products and services through "ANA Customer Experience," which organizes the flow of a customer's journey into 28 different scenes.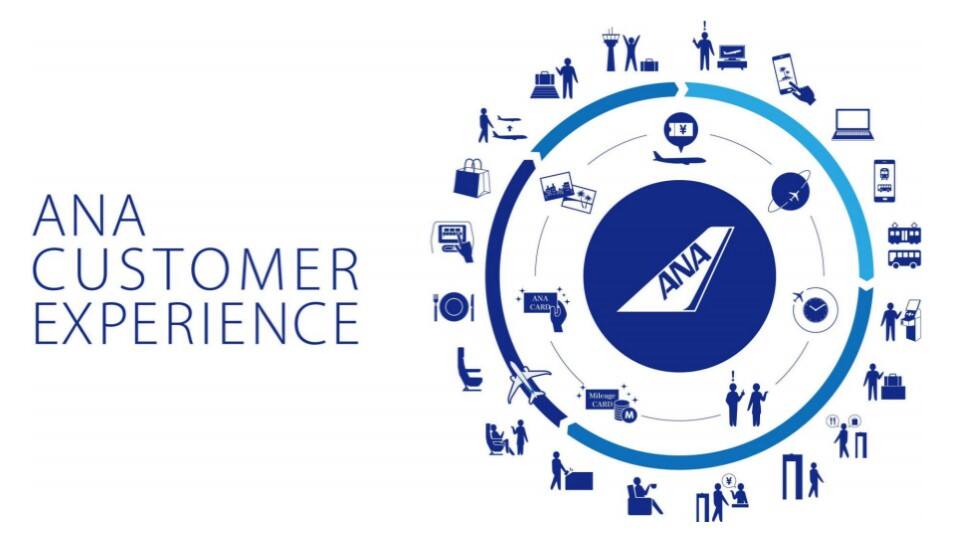 Promotion System
Through the ANA Customer Experience, the ANA Group's departments bring their respective expertise and gather to formulate additional measures or revise existing measures, and present them to the Customer Experience (CX) Strategy Meeting, presided by ANA's president and board member, for discussion and decision-making.
The entire ANA Group is working together to ensure that every experience is comfortable and satisfying from customers' perspective.
Major Initiatives
Utilizing NPS
The ANA Group began improving the quality of products and services through the ANA Customer Experience system in 2013. Since then, we have been engaging in activities to enhance the value of customer experience, by creating an environment in which we can gather and analyze a variety of in-house data and customer feedback.
To further strengthen our efforts, we have been using the Net Promoter Score (NPS) since 2019, which is the percentage of customers rating their likelihood to recommend ANA to others.
By utilizing NPS, we are promoting customer satisfaction by engaging in activities to increase the number of customer recommendations of ANA, as well as improving our products and services to eliminate or reduce customer dissatisfaction.
About NPS
Our Net Promoter Score (NPS) is determined when we ask customers, "How likely are you to recommend ANA to family or acquaintances if given the opportunity?" They provide their answer on an 11-point scale where 10 is Very Likely to 0 as Not at All Likely.
People scoring 0-6 are defined as Detractors (unhappy), 7-8 are Passives (neutral), and 9-10 are Promoters (enthusiasts). The ratio of Detractors are subtracted from the ratio of Promoters to calculate the Net Promoter Score.


ANA Care Promise
We are committed to the ANA Care Promise (initiatives) to ensure that our customers can use our services comfortably and with peace of mind at all times.
ANA Care Promise is a slogan for our efforts to prevent the spread of novel coronavirus and is a common promise to our customers. We promise to provide a safe and clean environment and services to all our customers that are consistent and seamless throughout their journey.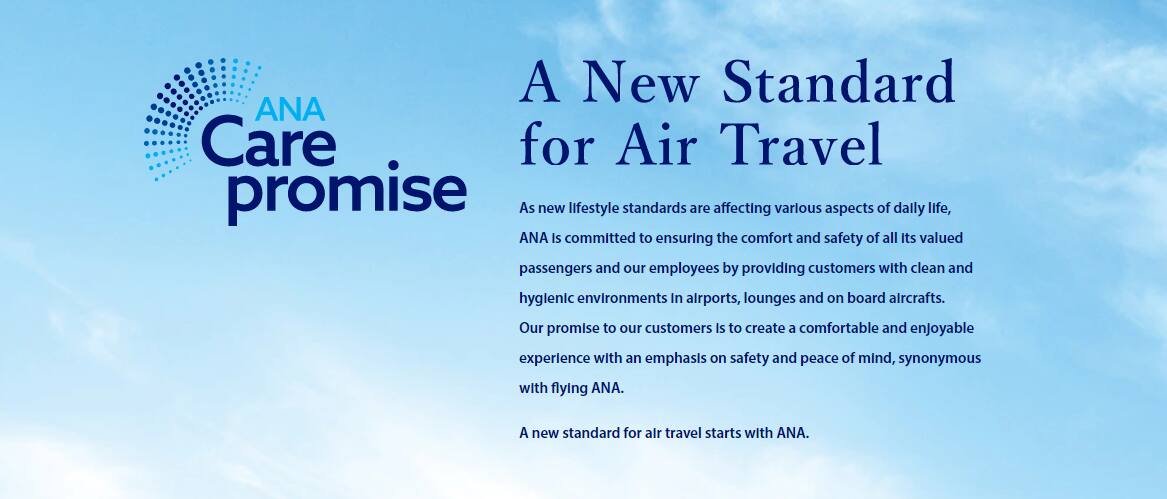 Construction of a Digital Platform for Our Customers
In 2018, we constructed the Customer Experience (CX) Platform. This is a digital platform that links customer information with operational information. By integrating multiple systems virtually, this platform allows customer information and operational information stored separately at each division to be aggregated across the entire company. In this way, information required at each stage can be accessed in a timely manner.
The services provided by the CX platform (digital) and by people (human resources) complement each other, allowing ANA to offer a more finely detailed service that maintains and improves customer satisfaction and the value of the experience we offer.