Moving Further With ESG Management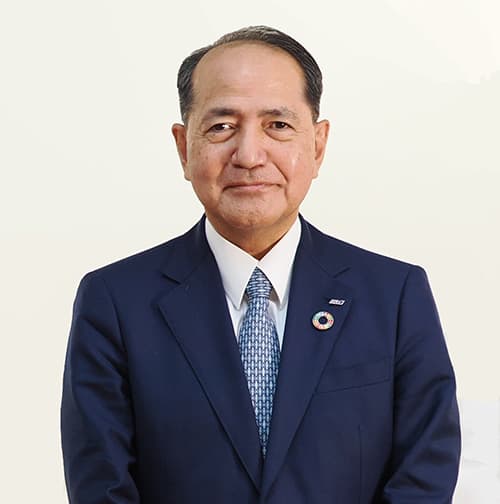 The ANA Group engages in ESG management, considering issues of the environment, social, and governance as we pursue safety as our promise to the public and as the foundation of our business, perform our social responsibilities, and grow together with society.
For us to become an airline group contributing to society on a global scale, we must become indispensable to, and grow along with, the people of the world.
As we expand our business globally, we must incorporate this perspective of existing and growing with society and the earth into our strategy. We intend to continue setting and achieving ESG-related targets, publishing our progress for the world to see.
We also intend to engage with you, our stakeholders, to understand your expectations, to raise both social value and economic value, and contribute to the achievement of the Sustainable Development Goals (SDGs).
The ANA Group will continue to look forward, contributing to society on a global scale, while working as one team to become a global airline group encouraging growth for all. Through our consistent efforts, we will create the wings within ourselves to fulfill the hopes and dreams of an interconnected world.
Koji Shibata
President & Chief Executive Officer