The ANA Group highly regards and values its relationships with stakeholders in conducting corporate activities. In order to meet our stakeholders' expectations for security and reliability, we incorporate the needs and opinions of stakeholders into our corporate activities through dialogue as we promote CSR.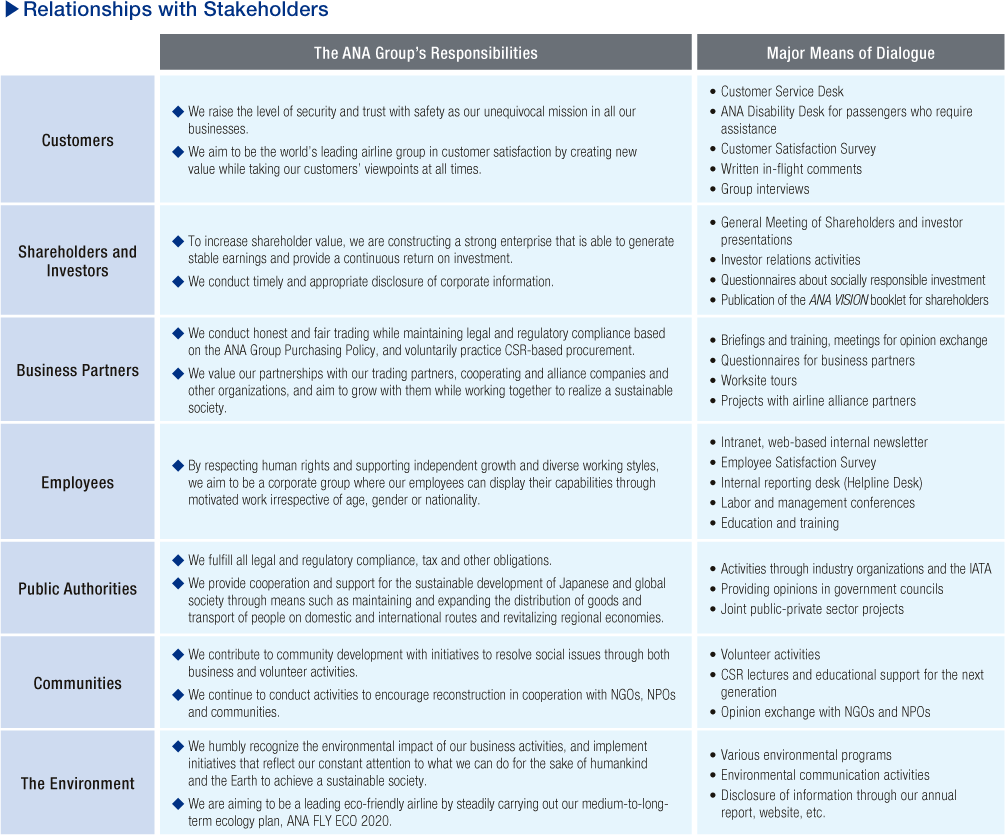 EXPAND
Major activities of FY 2016
Dialogue with Shareholders and Investors
Targeting gains in shareholder value, we are working to implement timely and appropriate information disclosure and dialogue in order to strengthen the business structure for the stable generation of profits and the implementation of an ongoing return to shareholders.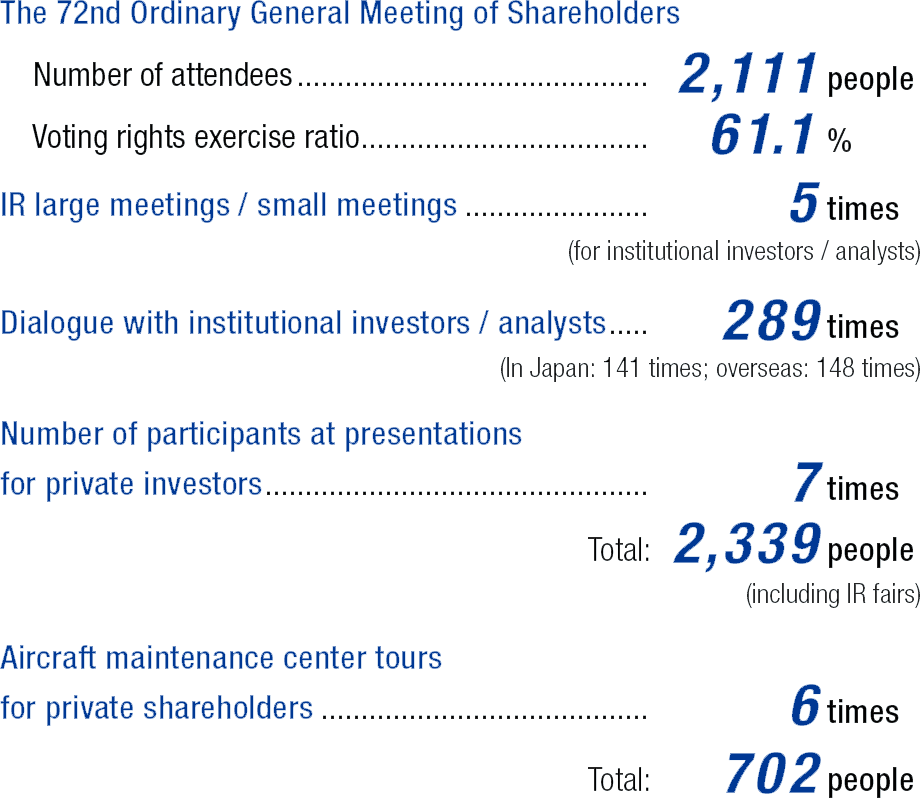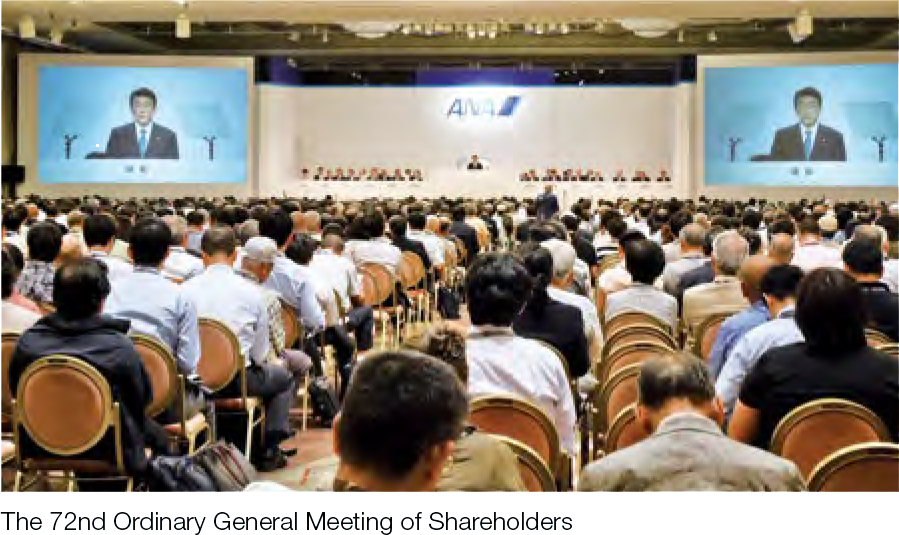 Aiming to be the world's leading airline group in customer satisfaction,we are taking on the challenge of creating new value while continually adopting the customer's point of view. We are creating opportunities to experience airline products and services and are linking customer feedback to a variety of improvements.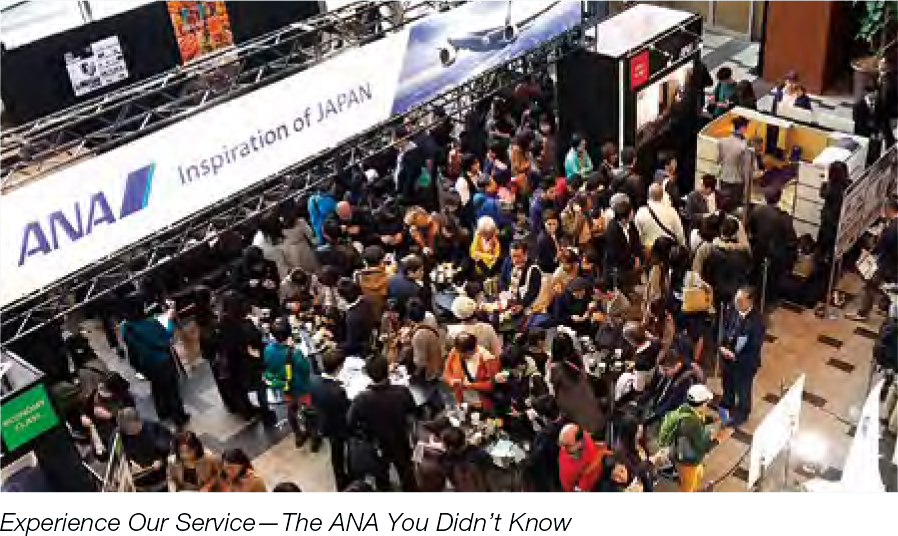 Through direct dialogue between managers and employees, we are actively sharing management strategies and the intentions of managers and thereby deepening mutual understanding.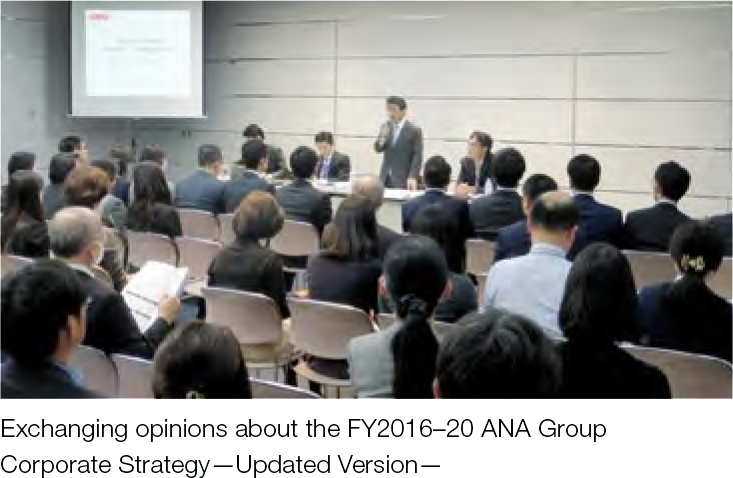 Dialogue with International Society
In regard to material issues in management strategies, by actively conducting dialogue with industry groups as well as NGOs / NPOs,we are fostering understanding of the ANA Group's approaches and initiatives. In addition, we are working to rapidly identify changes in the environment and to reflect them on a global level in our business activities.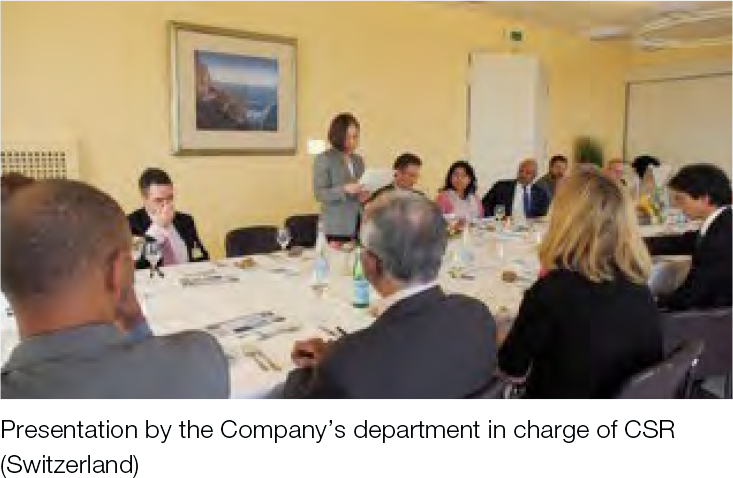 Dialogue with Business Partners
The ANA Group Safety Education Center (ASEC) is not used only for Group employees. We are also offering tours for members of the public who are interested in aviation safety. We are sharing information about safety initiatives and the know-how that we have cultivated to people in charge of safety at companies and organizations,including those in other industries, and this information is being used to increase safety and security.