Hirosaki Park is located in the center of Hirosaki City with a total area of about 490,000 square meters. The site was originally Hirosaki Castle which was the castle of the Tsugaru Clan who reigned the Hirosaki Domain of 100,000 koku (unit of area) during feudal era. In spring, there is Japan's most famous Cherry Blossom Festival, in autumn is Autumn Festival where the white walls of the moat and the castle decorated with autumn foliage, and in winter, a Snow Lantern Festival with huge snow sculptures and mini igloos.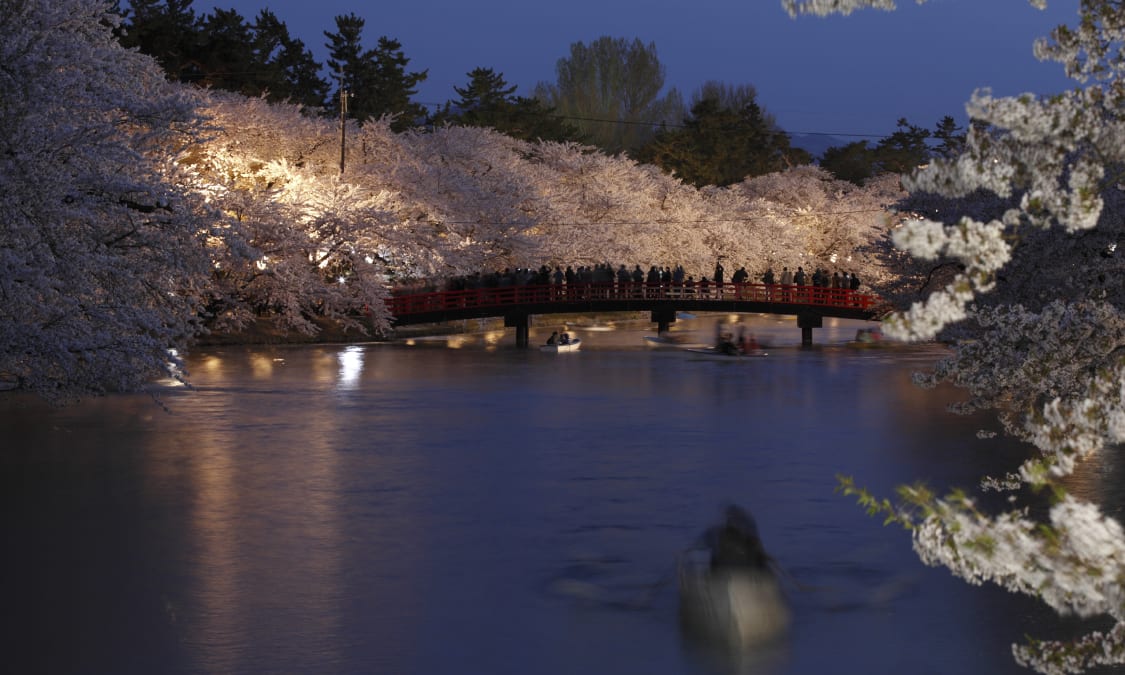 The cherry blossoms in Hirosaki Park surrounding Hirosaki Castle has been chosen as one of the Top 3 Cherry Blossom in the Michinoku Region, and the Hirosaki Cherry Blossom Festival with more than 100 years of history is held in the spring. About 2,600 trees with 52 different types of cherry trees will be bloom in the park, first to bloom is the Somei Yoshino cherry blossoms, followed by the Shidazakura (Weeping Cherry) then finally the Yaezakura (Double Layer Cherry).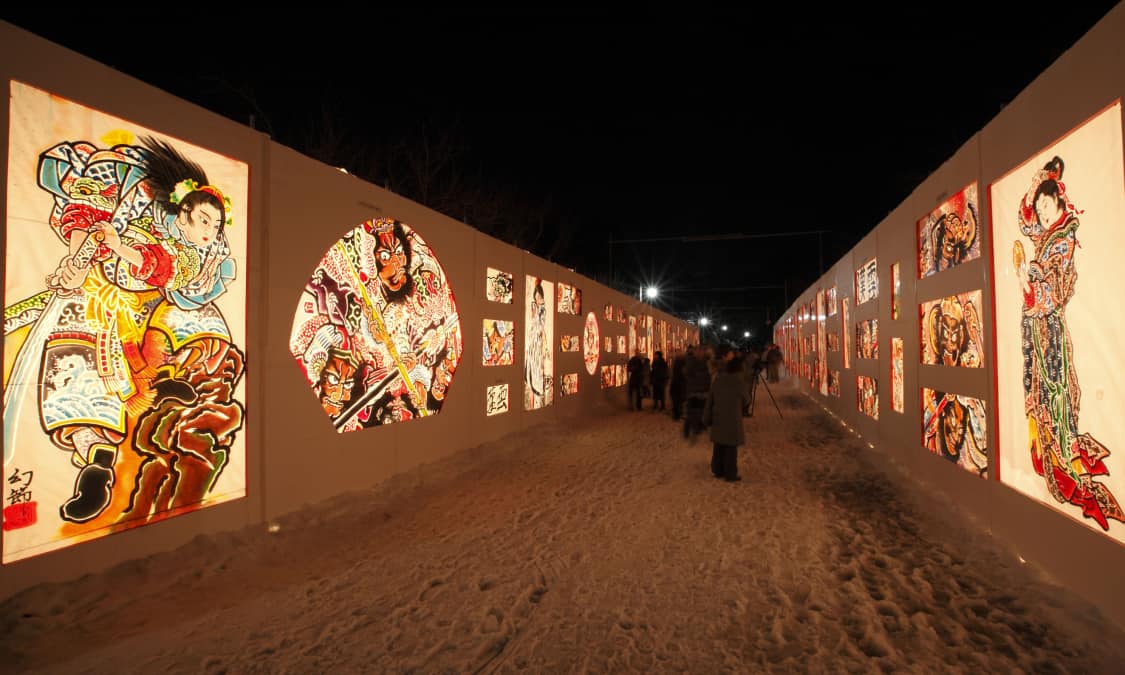 A snow lantern festival is held in February and about 200 lanterns and snow sculptures are placed in the park. Experience another world of snow sculptures and igloos with candles lit up inside as well as illuminated Hirosaki Castle.
Location
Name
Hirosaki Park
Web Sites
https://www.hirosakipark.jp/en/
Address
1 Shimoshirogane-cho, Hirosaki-shi, Aomori
Access
Approximately 25 minutes' walk from JR Hirosaki Station
From JR Hirosaki Ekimae Konan Bus Stop, take the 100 yen loop line bus (approximately 15 minutes' ride) and get off at the Shiyakusho-mae Bus Stop
Business Hours
Park opens for 24 hours.
Honmaru and Kita-no-Kuruwa Area (Paid area) open from 9:00 to 17:00. *1
*1 During Cherry Blossom Festival, open from 7:00 to 21:00.
Inquiries
TEL:0172-37-5501