Ainoshima Island in Fukuoka: "Cat Heaven" introduced as one of the six places where cats outshine tourist attractions
Located about 20 minutes by ferry from Shingu Port on the outskirts of Fukuoka City, Ainoshima is a small island which you can walk all the way around. It is a historic island depicted in Man'yoshu, the oldest anthology of Japanese poetry, while also being involved in cultural exchange with Korea even during the Edo period (1603-1868) when Japan was closed off to the world. While a variety of activities including fishing, birdwatching, and hiking can be enjoyed, the island has garnered attention among cat lovers as a "cat island" where you can encounter around 150 to 200 cats roaming around freely.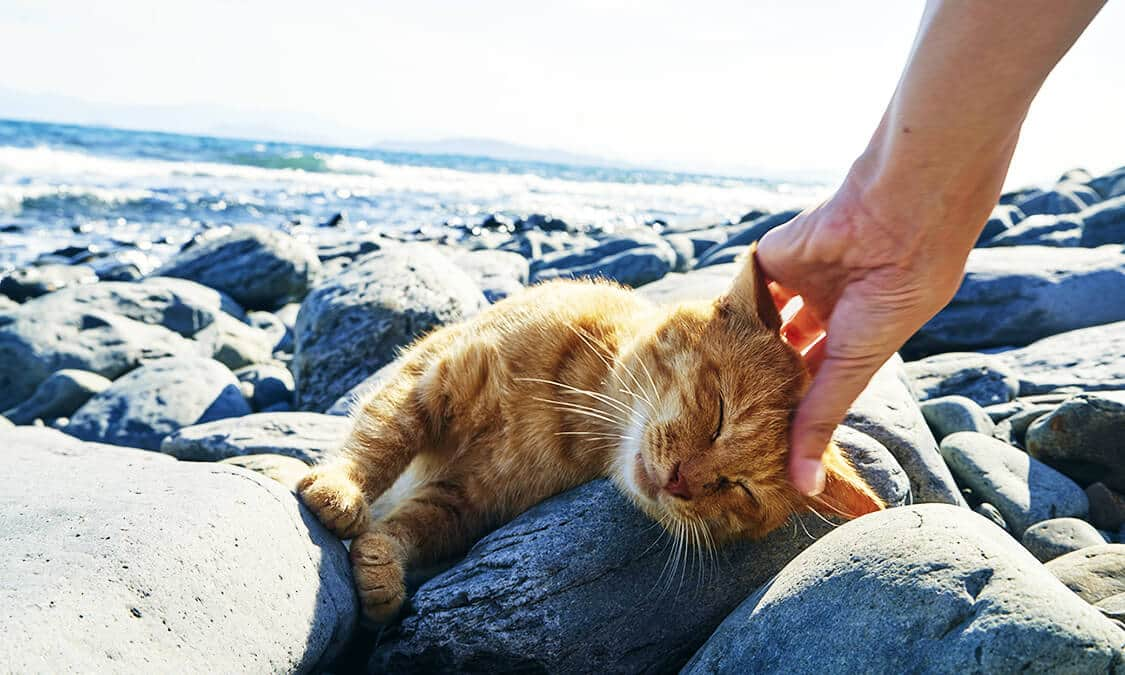 No wonder Ainoshima was chosen as one of the six places where cats outshine tourist attractions by U.S. news channel CNN, as so many cats inhabit the island. Although Ainoshima was already a popular fishing destination owing to its bountiful nature, more tourists have been recently coming to meet the friendly cats ever since the island became widely known as a "cat island." The ferry waiting area, the shrine near the dock as well as the area behind the warehouses are some of the spots you can encounter the cats.
"Shima-no-Eki Ainoshima" is a tourist information center by the harbor where you can rent bicycles as well as buy souvenirs. There is a cafe on the second floor that serves the island's original "Hijiki" seaweed croquette hamburger and Hakata Ichibandori chicken curry. Why not slow down to island time and taste a sense of freedom while looking at the stunning ocean views?
Location
Name
Ainoshima Island
Website
https://www.crossroadfukuoka.jp/en/event/?mode=detail&id=400000008951
Address
Ainoshima, Shingu, Kasuya-gun, Fukuoka
Access
Approximately 10 minutes by bus from JR Fukkodaimae Station to Ainoshima ferry terminal
Approximately 17 minutes by ferry from Ainoshima ferry terminal (five to six departures per day)
Inquiries
TEL: 092-962-0238 (Shingu Town Life Promotion Division)