Ouchi-juku, Fukushima is famous for negi soba (buckwheat noodles with a leek). Especially in Aizu area, where many recommended sightseeing spots with the original Japanese scenery still exist. Located in the southernmost part of the Tohoku region, Aizu area in Fukushima Prefecture serves as a gateway to the region. The scenery here will take you back to the good old days, a breathtaking view as if time had stopped.
Ouchi-juku was an inn town used by Date Masamune during the Odawara battle in 1590, and by Toyotomi Hideyoshi while heading to Ou to beat the feudal lords (Ou Shioki). Around 1640, this town was made as the third post town which connected Aizu Castle with Shimotsuke Province (Imaichi, Nikko-shi, Tochigi) with a total length of 130 kilometers.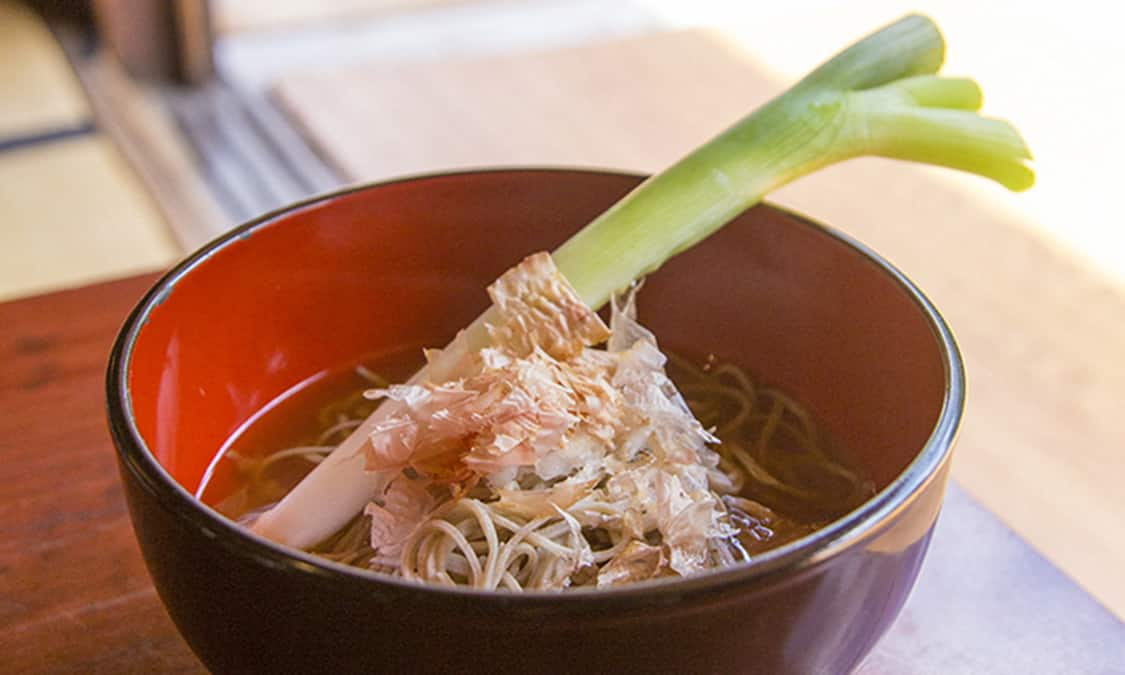 Ouchi-juku is famous for negi soba noodles (buckwheat noodles with a leek).
Negi soba noodles get their name from the fact that you eat the soba noodles with a leek (naga-negi) instead of chopsticks. It's quite difficult to scoop up noodles, but once you manage to, you'll be able to savor their outstanding flavor.

Location
| | |
| --- | --- |
| Name | Ouchi-juku |
| Web Sites | (In Japanese) http://ouchi-juku.com/ |
| Address | Ouchi-Yamamoto, Shimogomachi, Minamiaizu-gun, Fukushima |
| Access | About 10 minutes' drive from Yunokami Onsen Station, Aizu Railway |