"Yoshikawaya", an onsen ryokan in Fukushima City, blessed with hot spring that flow continuously where you can enjoy onsen day trips
The Yoshikawaya located in Fukushima City, Fukushima Prefecture, is a traditional onsen inn which has its own hot springs source. Day trippers are also welcome to enjoy the inn's open-air baths and large indoor public baths. With its own hot spring source, the Yoshikawaya is a five-star ryokan that ranks inside the Top 250 in ryokan popularity rankings. The weak alkaline simple hot spring leaves your skin feeling soft and silky smooth. This water can be enjoyed in both the open-air baths and in the large indoor public baths. Refresh your body and soul while gazing out at the magnificent view outside.
The inn is surrounded by an abundance of nature's area, with stunning views of cherry blossoms on Mount Hanami in spring, outdoor pool in summer, autumn foliage on the Bandai Azuma Skyline in fall, and the snow-covered gorge in the winter.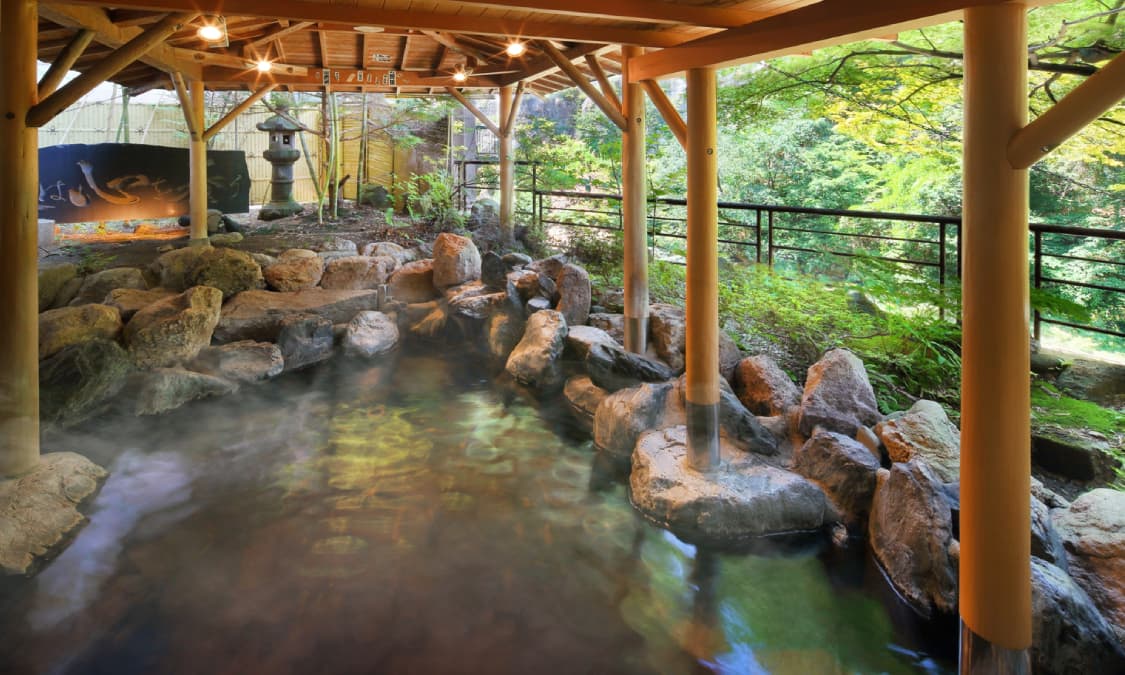 "Saruami-no-Yu" named for the tales about Nihonzaru (Japanese monkey) used to coming to relax in the hot springs. The weak alkaline simple hot springs gently flow from its hot spring source that can removes old skin cells and making skin more beautiful, can be enjoyed in the open-air baths and private rental baths as well as in the large indoor public baths.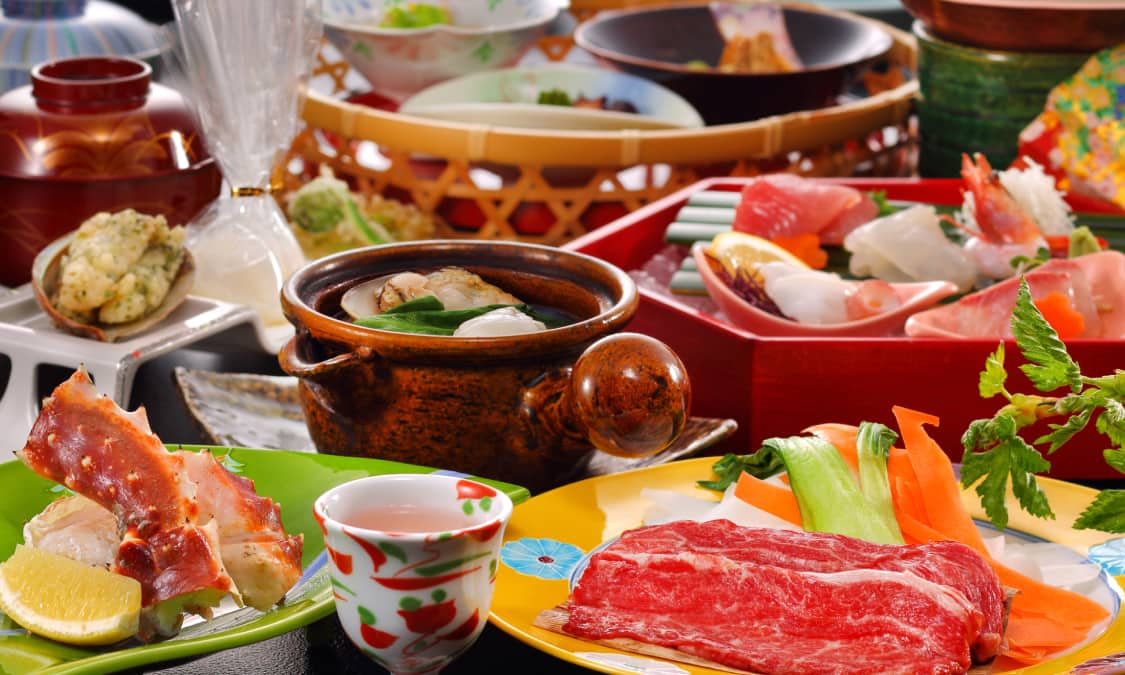 The dining menu changes four times a year as each new season arrives. The menu is developed with passionate commitment by the head chef about presenting cuisine that brings out the orignal tastes of the ingredients.
Location
Name
Yoshikawaya
Web Sites
http://www.yosikawaya.com/other_languages/english/
Address
6 Shinyu, Yuno-Iizakamachi, Fukushima-shi, Fukushima
Access
Approx. 7 minutes by taxi from Iizaka Onsen Station on the Fukushima Kotsu Iizaka Line.
Business Hours
Check-in: 15:00
Check-out: 10:00
Inquiries
TEL:024-542-2226