Fukushima's Japanese sake

Fukushima's sake winning worldwide acclaim
Japanese sake is made primarily from the simple ingredients of rice, rice malt and water. Blessed with a climate suitable for rice cultivation and an abundance of quality water, Fukushima produces some of the best sake in Japan. Fukushima won the most Gold Prizes for seven consecutive years at the century-old Annual Japan Sake Awards 2019. In addition, the craftsmanship and quality of Fukushima's sake are being highly evaluated in international competitions such as the sake category of the International Wine Challenge.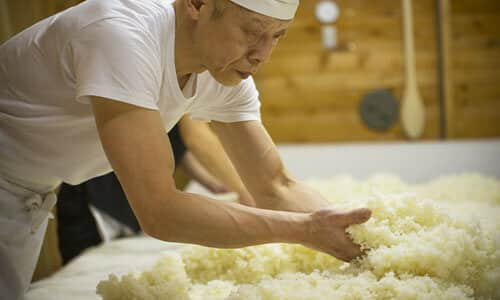 Fukushima, a treasure trove of Japanese sake
Today, Fukushima has over 50 sake breweries with some of them having a long history over 300 years. The prefecture is divided into three areas with each boasting a different climate and culture: the Hamadori coastal area, the Nakadori central area sandwiched between highlands and a mountain range, and the Aizu inland area on the Japan Sea side. Such a variety of climates result in quite different flavors and characteristics of sake, but the quality of each sake type is guaranteed, so it may be fun to try tasting different flavors. Fukushima's sake, known for its rich, refreshing and umami-laden flavors, can be also enjoyed during meals and pairs perfectly with the delicious local cuisine of Fukushima.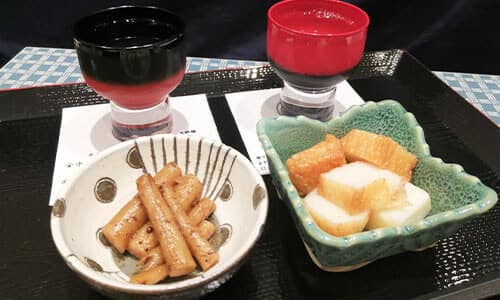 Get to know Fukushima's sake at the Fukushima Prefecture Souvenir Shop
Many of the sake breweries in Fukushima are open to the public for tasting and tours, but it would be a good idea to first visit the Fukushima Prefecture Souvenir Shop (also known as the "Bussankan") located within a short walking distance from the West Exist of the JR Fukushima Station. It offers a wide lineup of local sake while also allowing you to taste different flavors of award-winning brands in the Annual Japan Sake Awards at the lounge inside the shop. The shop also offers various local snacks that go well with sake, so be sure to pick up your favorite bottle to take home.
Location
Name
Fukushima's Japanese sake
Website
https://fukushima.travel/destination/fukushima-prefecture-souvenir-shop/184
Address
1st Floor Corasse Fukushima, 1-20 Mikawaminami-machi, Fukushima-shi, Fukushima
Access
Approximately 3 minutes' walk from JR Fukushima Station West Exit
Business Hours
Souvenir Shop: 9:30 to 19:00
Fukushima Lounge: 10:30 to 19:00 (final order: 18:00)
Closed
Open all year round
Inquiries
TEL: 024-525-4031