Boat Rides Down Geibi Gorge

Geibi Gorge is counted as one of the 100 Landscapes of Japan, and the famous boat rides go both up and down the river along the cliff of with 100 m in height. Wisteria flowers, fresh greenery, autumn foliage, snowscape and its beautiful scenery that shows the beauty of every season attracts visitors. Activities such as feeding the fish and ducks, and undama (lucky stones) throwing are also popular.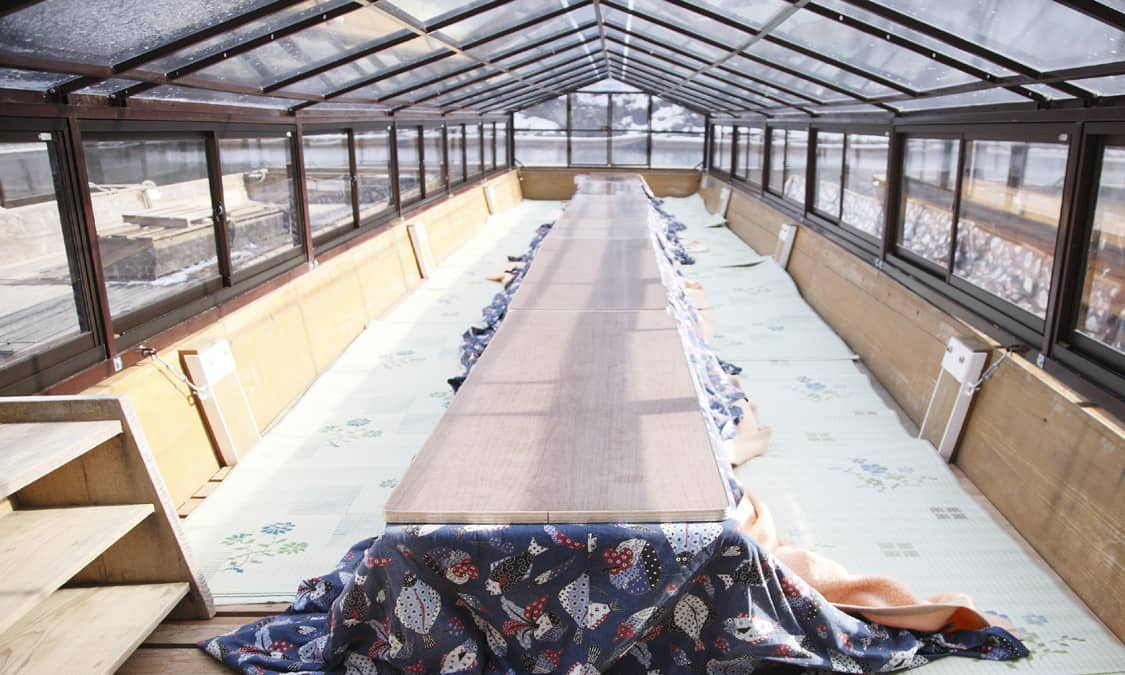 In winter, service is on a Kotatsu Boat, where you can enjoy hotpot dishes on board. Geibi Gorge with its breathtaking beauty in winter, looks like a world in an ink painting. Enjoy the natural beauty of Japan from the warmth of the kotatsu.
You can try the activity of undama throwing at the turnaround point of the ride. It is said that if you can throw on of the undama into the hole in the cliff that is the shape of a wild boar's head, which is also said to be the origin of the name Geibi, your wish will come true. Characters such as fortune, destiny, and longevity are carved on undama, and you can choose by the request you want to wish.
Location
Name
Boat Rides Down Geibi Gorge
Web Sites
http://www.geibikei.co.jp/en/
Address
467 Nagasaka, Higashiyama-cho, Ichinoseki-shi, Iwate
Business Hours
21 March to 31 March: 9:30 to 15:30
1 April to 31 August: 8:30 to 16:30
1 September to 10 November: 8:30 to 16:00
11 November to 20 November: 8:30 to 15:30
21 November to 20 March: 9:30 to 15:00
Inquiries
TEL:0191-47-2341
Admission
Boat Fares: Adults 1,600 yen, Elementary School Students 860 yen, Toddlers 200 yen