A fun-filled train ride for everyone!
Like a moving amusement park, "Aso Boy!" is packed with fun for the entire family. Connecting Kumamoto and Beppu, the train features a family car with a ball pit filled with smooth wooden balls, as well as a picture book corner and family seating. From the Panorama Section car, you can enjoy the stunning view of Aso's vast nature. Be sure to spot the cute train mascot Kuro greeting passengers at various sections.
Don't miss it! Check must-see area or item along your train journey!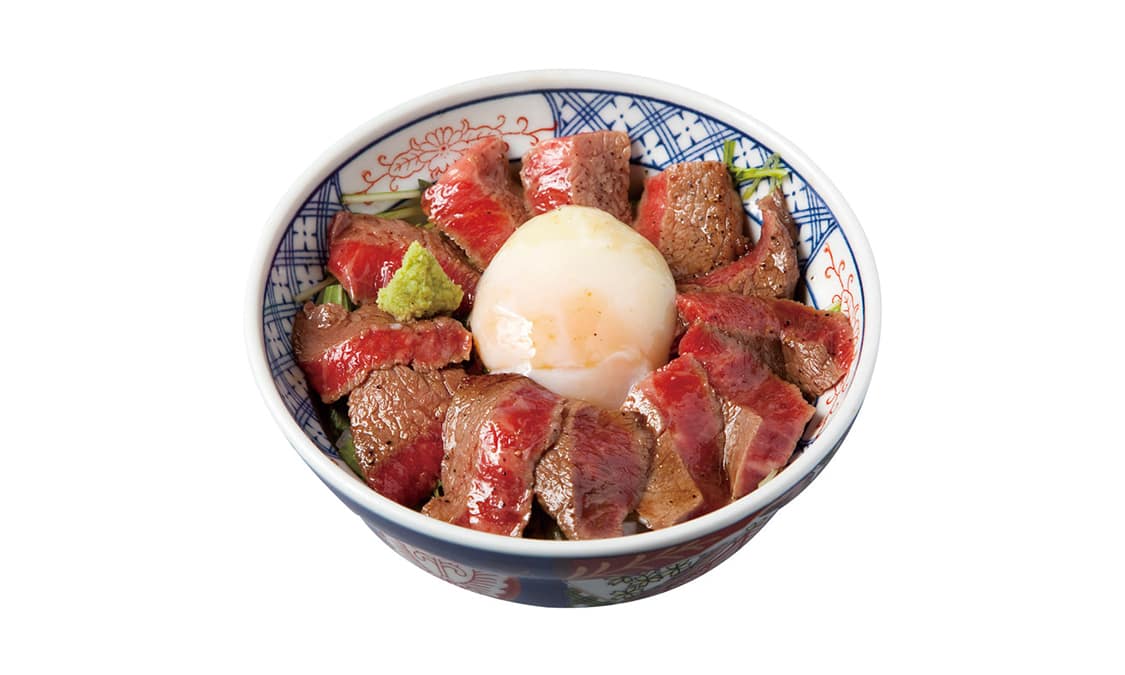 The Akaushi breed of Japanese cattle grows freely grazing in the wide rangelands of Aso. The pasture-raised Akaushi has red meat with just the right amount of fat, resulting in healthy, lean beef with great flavor and tenderness. The Aso area in Kumamoto has plenty of restaurants serving this delicious beef, so don't miss out!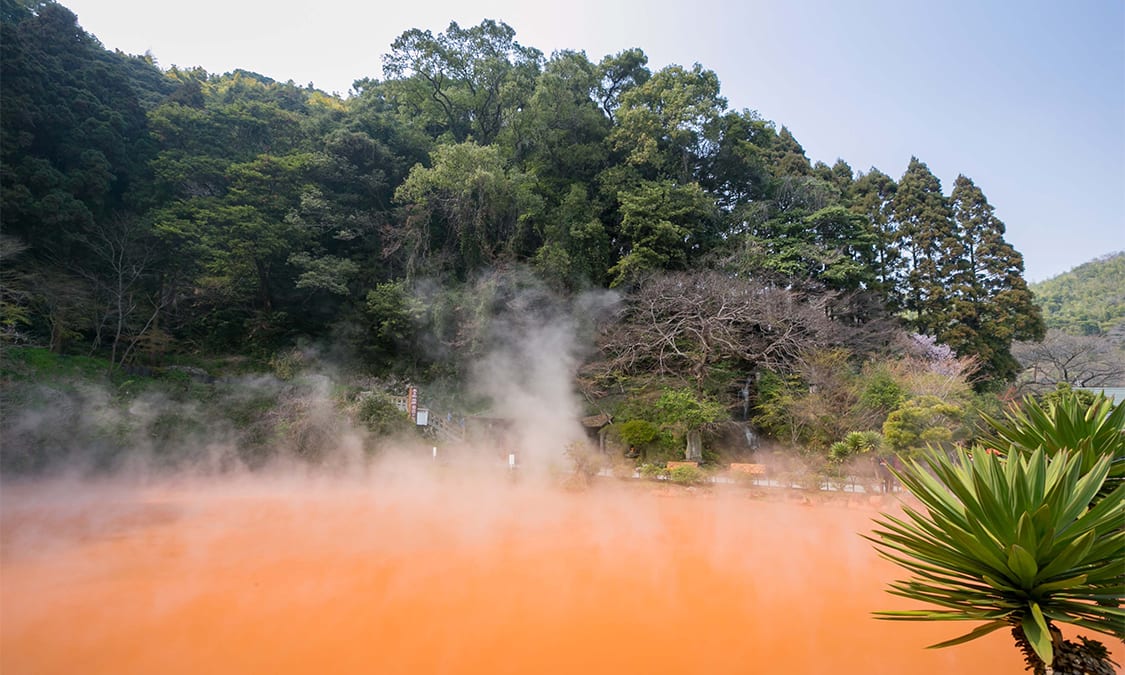 The "Hells of Beppu" tour
Beppu Onsen boasts the largest number of hot spring wells and discharge amount in Japan, with its famous scenery of clouds of steam rising from various parts of the town. A famous attraction of this resort town is the Jigoku-meguri, or the "Hells of Beppu" tour, a series of hot springs where continuous outbursts of fumarolic gas, thermal mud, and boiling water for over 1,000 years are said to be akin to scenes of an inferno. The seven "hells" all have distinct characteristics, such as the Umi-jigoku (sea hell) and Chinoike-jigoku (blood pond hell), and continue to intrigue visitors.
Major Station Information