Kagomma Furusato Yataimura

Some food stalls in Kagomma Furusato Yataimura are open for lunch, offering a variety of great-tasting local Kagoshima specialties at reasonable prices.
Opened in April 2012, the food stall village has grown to become a popular communal dining spot frequented not only by Kagoshima residents but also by tourists from other places who want to enjoy local dishes casually at great prices.
The village boasts 25 food stalls, including the ones serving Kagoshima's traditional dishes cooked in authentic ways and those offering new interpretations of the local cuisine.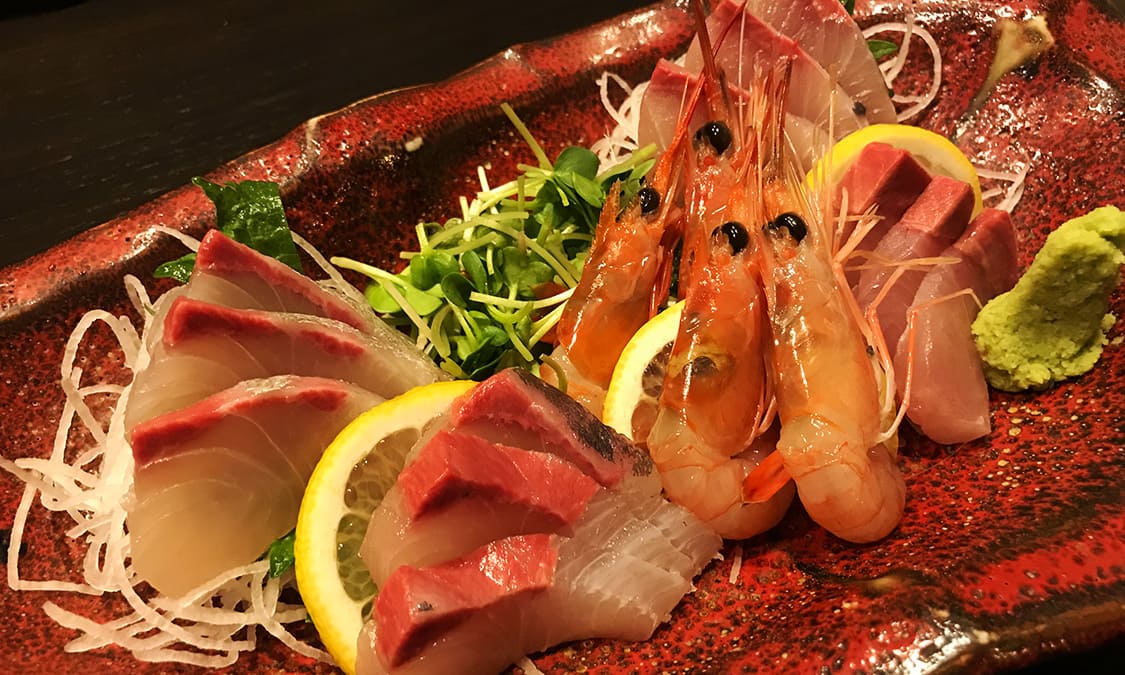 In the village, visitors can taste the specialties of Kagoshima, including kuroushi beef, kurobuta pork, kuro satsuma chicken, and locally-caught fresh seafood such as kanpachi yellowtail and kibinago herring.
Because all the dishes and Kagoshima-brewed shochu spirits are offered at great prices, visitors can enjoy stall-hopping, going to as many stalls as they like until their taste buds are satisfied.
At their fifth stall visited on the day, visitors can receive a free shochu glass, an item designed exclusively for the village.
Location
Name
Kagomma Furusato Yataimura
Web Sites
(In Japanese) http://www.kagoshima-gourmet.jp/
Address
Kagomma Furusato Yataimura, 6-4 Chuo-cho, Kagoshima-shi, Kagoshima
Access
5 min. walk from JR Kagoshima Chuo Station East Exit
55 min. bus ride from Kagoshima Airport to Kagoshima Chuo Station stop, then 3 min. walk from Kagoshima Chuo Station bus stop
15 min. drive from Kagoshima Kita Interchange on the Kyushu Expressway
Business Hours
Varies depending on stall

Inquiries
TEL: 099-255-1588 (NPO corporation Kagoshima Gourmet Toshi Kikaku)