Kamishikimi Kumanoimasu Shrine
One of the famous power spots in Aso in Kumamoto is the Kamishikimi Kumanoimasu Shrine. As you climb up the approach road, along which there are nearly 100 lanterns, you feel as if you've entered a different world.
It also became famous as a setting in a popular manga, and many people visit from all over the country.
Furthermore, above the shrine there is a large wind cave (Ugeto Iwa) over 10 meters long and wide that is said to have been kicked in by Takeiwatatsu no Mikoto's follower, Kihachihoshi.
"Ugeto Iwa" has a reputation as a place for luck in passing tests and achieving victory, with the large cave cut through solid stone being symbolic of overcoming difficult goals.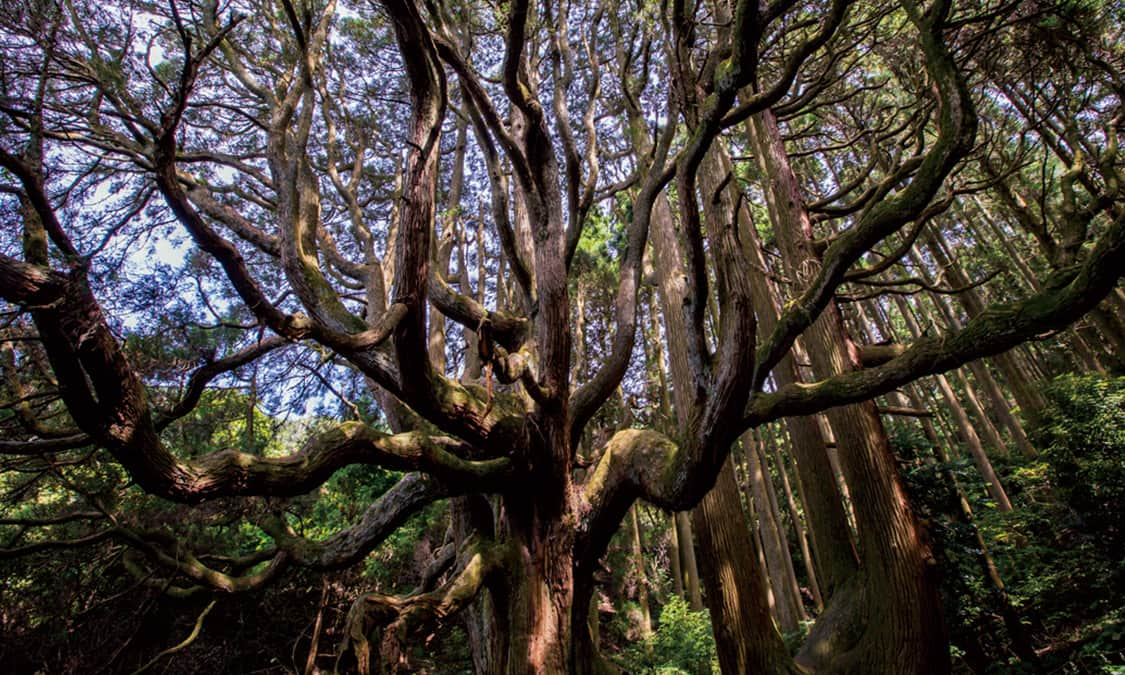 There is another power spot in Takamori Town, "Takamori Den no Sugi". The two large cedar trees, which are more than 10m in circumference, are more than 400 years old and unusual in appearance with numerous branches twisting every which way from their trunks.
The pair of cedars, which rise as if to honor each other as if they were one, are said to bring luck for marriage.