In Miyagi Zao Fox Village, more than 100 foxes live free-range in a garden surrounded by nature. It is a very rare facility in the world where you can feel like you are actually in the wild nature; some foxes will trail behind you as you walk along while others will try to pull on your clothing.
In addition to the usual Japanese Ezo red fox, the village also has the six rare species such as silver fox, platinum fox, and arctic fox.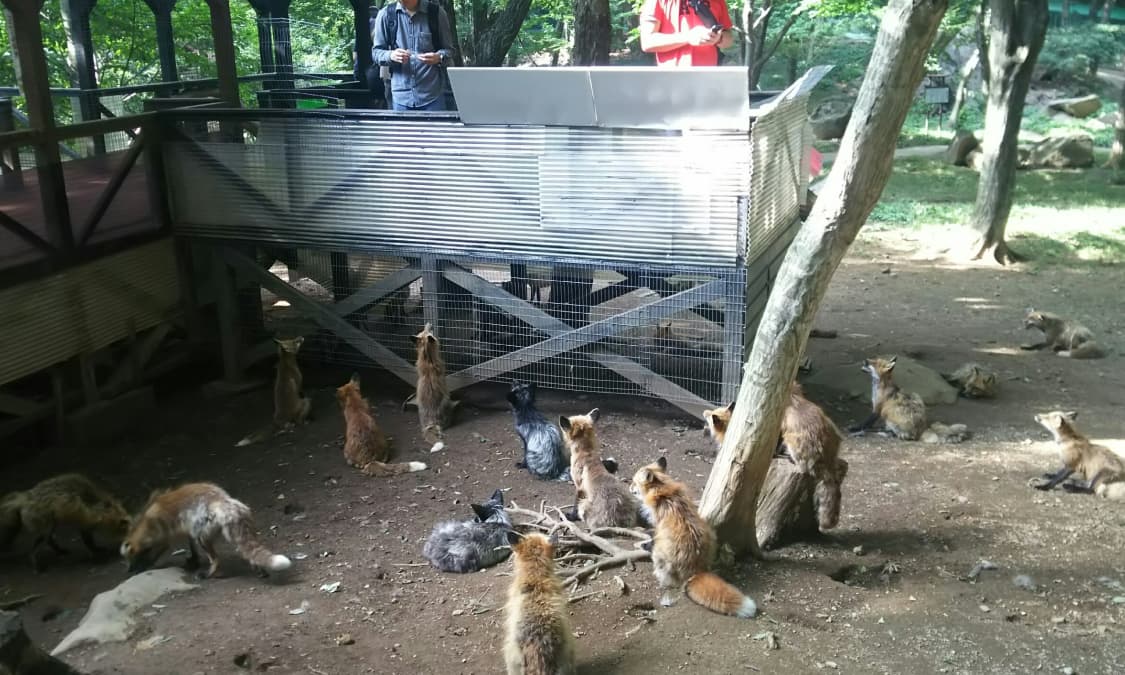 The foxes enjoy their favorite snacks. In summer, foxes hair are quite slim. But in winter, their body will be triple in size, giving them a more adorable appearance.
Location
Name
Miyagi Zao Fox Village
Web Sites
http://zao-fox-village.com/en
Address
11-3 Kawarago, Fukuoka-Yatsumiya, Shiroishi-shi, Miyagi
Business Hours
Regular season (16 March to 30 November): 9:00 to 17:00 (Last entry: 16:30)
Winter season (1 December to 15 March): 9:00 to 16:00 (Last entry: 15:30)
Inquiries
TEL:0224-24-8812
Admission
Adults (Junior High School Students and older): 1,000 yen
Free admission for Elementary School Students and younger