History of the hidden Christians germinated by Shiga Chikatsugu. Historical sites of Taketa, Oita Prefecture
Taketa City is known as "hidden Christian's village" where numerous relics and ruins of the leading Christian in the country were abandoned. Only found here, the only artificial Christian cave chapel in Japan that endured repression and protect them from wind snow for over 400 years, also the Christian bell "Bell of Santiago" made in 1612 when the declaration order was only given. It is said that these was not abandoned by chance, they must have been deliberately hidden by the clan. Taketa, a hidden pilgrimage area where has attracted the world's attention.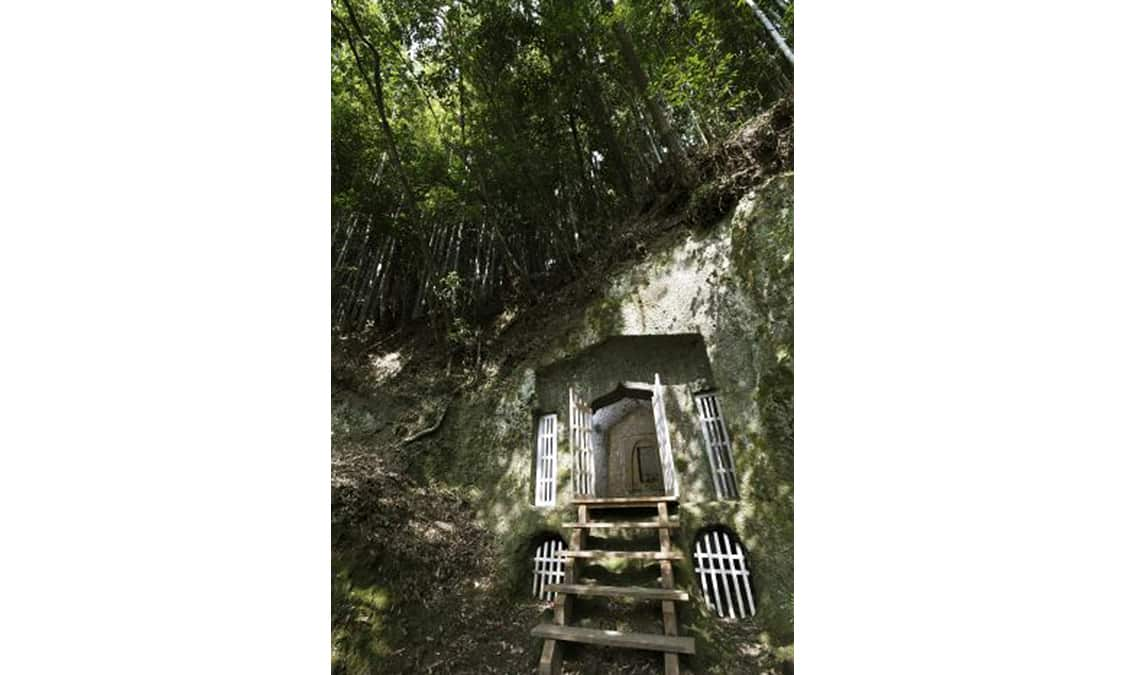 "Christian Cave Chapel" from the 16th century was made because the Lord of Taketa's Oka Castle, Shiga Chikatsugu was a Christian, so the history of Christianity will sprout in this area. The "Christian Cave Chapel" as a historical landmarks will tell the history. Telling about the history of the persecution, the cave chapel which is still in this beautiful condition has a very rare appearance throughout the country.
And another relic that conveys the history of Takeda's Christianity is "Bell of Santiago" (Important Cultural Property of Takeda City History Museum). Because of the inscription from 1612, it is thought that it was produced in that year. Santiago has the meaning of St. Jacob and shows the name of Jesus' disciple. These historical heritage tells the Christian culture of Takeda City which has been hidden now.
Location
Name
Christian Village
Web Sites
https://www.taketan.jp/christian-taketa/index_e.html
Address
Taketa Christian Research Center and Museum, 581 Taketa-cho, Taketa-shi, Oita
Access
Approximately 3 minutes' walk from JR Bungo Taketa Station
Inquiries
TEL: 0974-63-3383 (Taketa Christian Research Center and Museum)
TEL: 0974-63-0585 (Taketa City Sightseeing and Tourism Association)