Pass through the Zenrin-Mon Gate and enter the world of Japan's largest Chinatown
Yokohama Chinatown is Japan's largest Chinatown, packed with Chinese restaurants, souvenir shops and variety goods shops within the 500 meters by 500 meters area. Numerous people visit this town of food and culture seeking the authentic Chinese tastes and exotic atmosphere. In addition to great food, it is also fun to stroll around and look for various Chinese goods.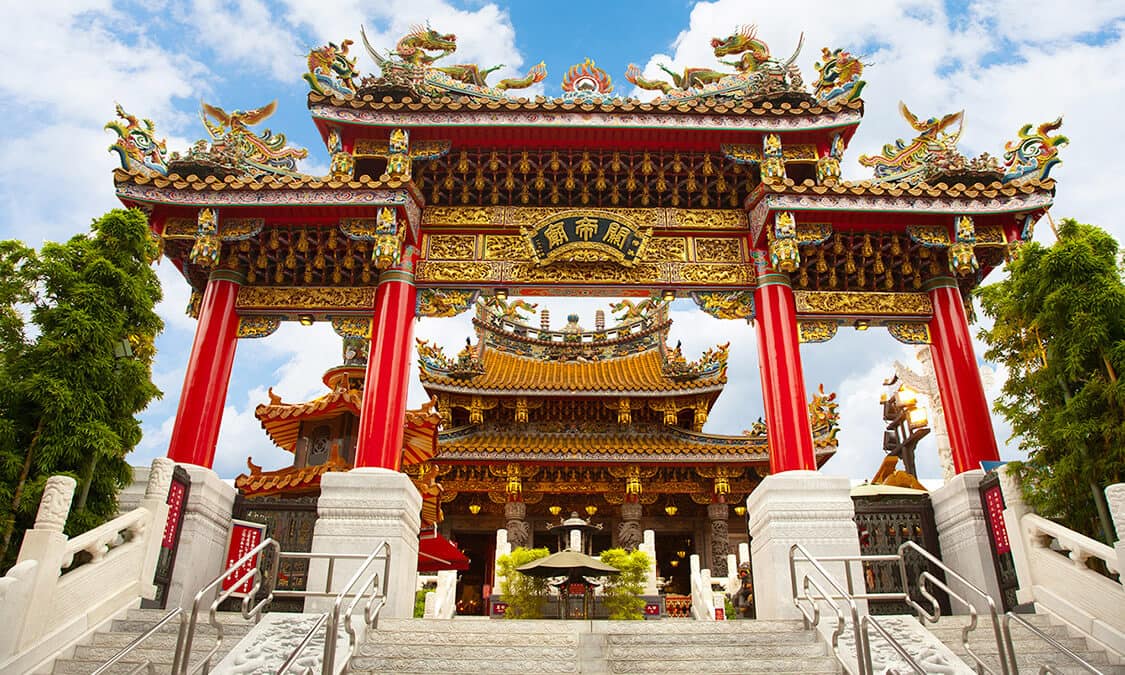 Yokohama Kantei-byo Shrine
Yokohama Kantei-byo Shrine has watched over the history of Yokohama Chinatown and enshrines Guan Yu, the hero of the famous Chinese historical novel "The Records of the Three Kingdoms". Not only was he a great warrior, but he was also well versed in finance and invented the account book. Because his spirit of faith and trust is said to be important for merchants as well, he is also worshipped as a deity of business prosperity. Every July, a parade is held to celebrate the birthday of Guan Yu (June 24th of the lunar calendar), and people progress around the city towing a portable shrine carrying his goshintai (the object of worship believed to contain the spirit of a deity). Chinese traditional performing arts are also shown in the traditional festival style of Chinatown.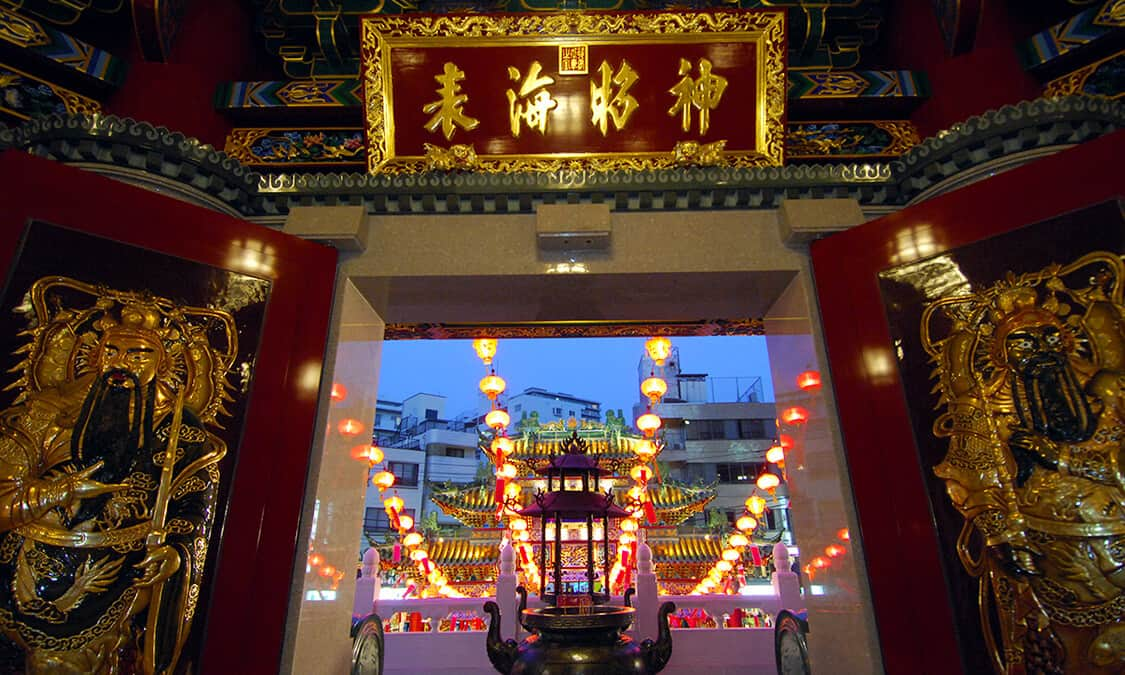 Yokohama Ma Zhu Miao Temple
Ma Zhu enshrined in Yokohama Ma Zhu Miao is worshipped not only as a goddess of the sea that protects voyage but is also as the protector of people from natural disasters, epidemics, wars, and robbers. Today, Ma Zhu is worshipped in mainland China, Taiwan and places all over the world where ethnic Chinese people live. Ma Zhu lives close to the hearts of overseas Chinese who have moved to countries with completely different cultures and lifestyles and merged with the locals and the environment while maintaining their traditional culture and have established solid positions contributing to the prosperity of the local community. Every year on Vernal Equinox Day, the Festival of Ma Zhu is held to celebrate the opening of the temple, and a lavish portable shrine carrying Ma Zhu parades through the town.
Chinese Spring Festival at Yokohama Chinatown
In China, the beginning of the lunar year in early February is called the Spring Festival and is celebrated in a grand style. You can enjoy the Spring Festival at Yokohama Chinatown just as it would be celebrated in China. The Spring Festival displays many Chinese traditional cultures such as the lion dance, dragon dance, and parade of the emperor. On the day of the festival, the traditional lion dance "Cai Qing" is performed along with the resounding of firecrackers and drums, filling the town with the unique atmosphere of the Spring Festival. During the festival period, various events are held to showcase traditional Chinese culture, and the town bustles with tourists.
Location
| | |
| --- | --- |
| Name | Yokohama Chinatown |
| Web Sites | https://www.yokohamajapan.com/things-to-do/detail.php?id=151 |
| Address | Area around Yamashita-cho, Naka-ku, Yokohama-shi, Kanagawa |
| Access | Approximately 3 minutes' walk from Motomachi-Chukagai Station on the Minatomirai Line |
| Business Hours | Differs depending on shop |
| Closed | Differs depending on shop |
| Inquiries | TEL: 045-662-1252 (Yokohama Chinatown Development Association) |