Enjoy Both Day Trips and Staying in a Hot Spring Inn at Gero Hot Springs, One of Japan's Three Most Famous Hot Springs
Gero Hot Springs in Yunoshima, Gero City, Gifu Prefecture, is one of Japan's three most famous hot springs. While you can't go wrong staying the night in the area, it's also a great place to enjoy a day trip. There are also free foot baths and public baths, allowing visitors to casually enjoy bathing as they stroll around. The area is well-connected, and easily accessible by train.
The silky-smooth, high-quality waters of Gero Hot Springs have long gained its many fans. You could stay over in an inn with a hot spring, or just stop by for a day trip.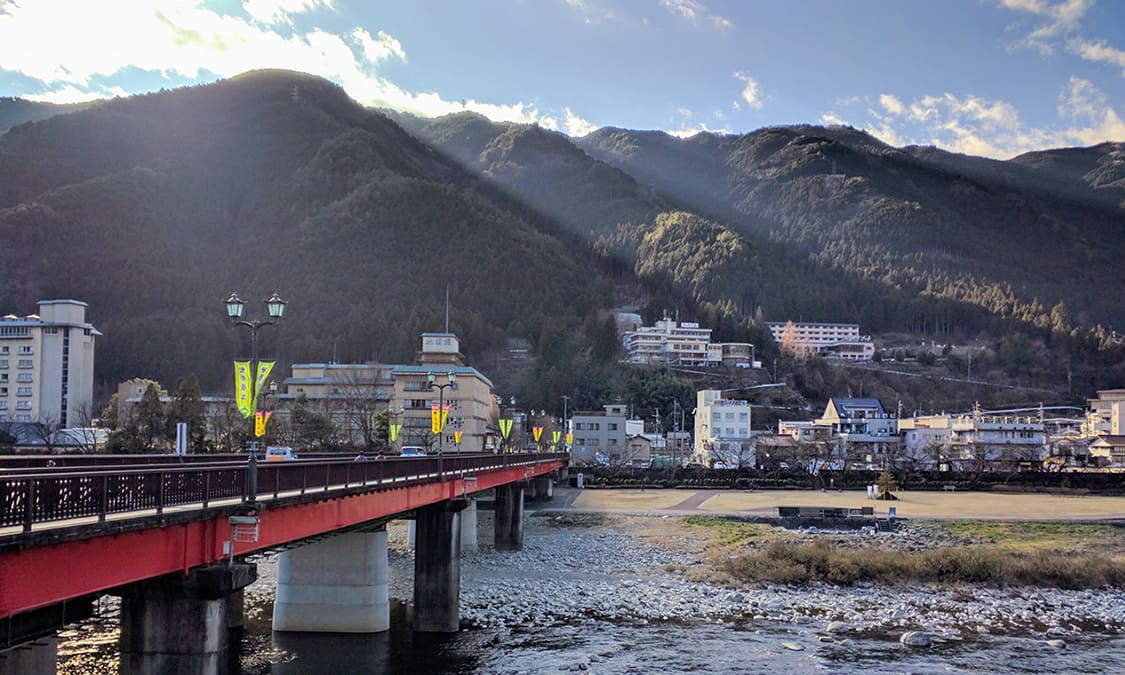 Gero Hot Springs, one of Japan's three most famous hot springs, is located just a 3 minutes' walk from Gero Station on the JR Takayama Main Line. Limited express trains also stop at this station. At 100 minutes from Nagoya and 50 minutes from Hida-Takayama, the area is easily accessible. The hot springs have translucent, slightly fragrant, mild waters that feel like silk to the touch.
Gero Hot Springs is a popular hot spring resort that attracts over 1 million visitors a year from both local and around the world. Over 50 hot spring hotels are dotted around Gero Hot Springs, allowing visitors to choose the perfect place to stay based on the purpose of their travel. There is a wide variety of places to stay, with everything from large-scale complexes to cozy little inns.
When at Gero Hot Springs, nestled between the mountains of Gifu Prefecture, you should try out dishes made with ingredients sourced in the mountains. Gifu's specialty brand beef, Hida Beef, is a particular treat, with beautiful marbling and mouth-watering aroma.
Location
| | |
| --- | --- |
| Name | Gero Hot Springs |
| Web Sites | http://www.gero-spa.or.jp/lg_en/ |
| Address | 801-2 Yunoshima, Gero-shi, Gifu (Gero Onsen Ryokan Cooperative Association) |
| Access | 1 minute's walk from Gero Station on JR Takayama Line |
| Inquiries | TEL:0576-25-2064 (Gero Onsen Ryokan Cooperative Association) |