Himi Banya-gai Harbour Market

Feast on local delicacies of Himi, known for winter yellowtail! An incredible lineup of 33 shops and market
Blessed with nature and a scenic view, Himi City situated at the base of Noto Peninsula in western Toyama Prefecture is a seaside town is known for Himi Kanburi, or winter yellowtail. Himi Banya-gai is a roadside station found in an unbeatable location that offers a spectacular view of the Tateyama Mountain Range over Toyama Bay.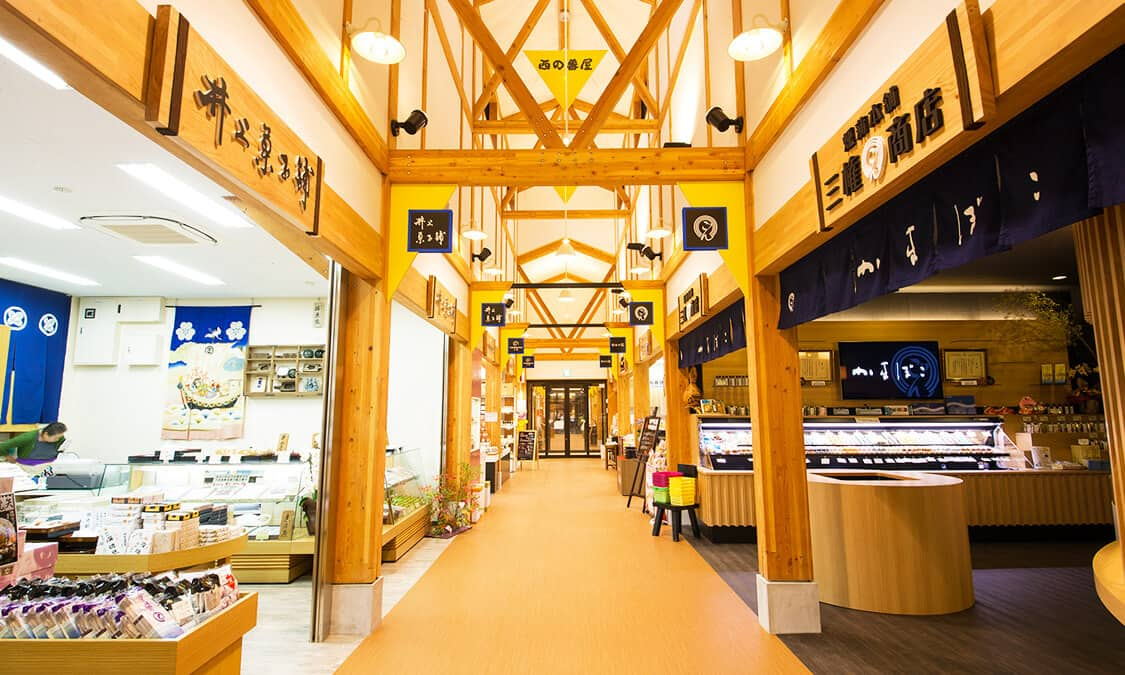 Savor delicious seafood from Toyama Bay
Himi Banya-gai was built with the image of a banya, or fisherman's hut. Inside the six huts are restaurants that provide local specialties such as a rotating sushi bar that offers fresh seafood straight from Himi Port, Himi udon noodles, Himi beef, and Himi curry. Also, there are a variety of shops offering Toyama Bay sea products, including fresh seafood caught nearby, as well as a farmer's market where you can find vegetables and flowers picked in the morning along with processed food using locally produced plums. Don't miss the magnificent view of the Tateyama Mountain Range from the footbath.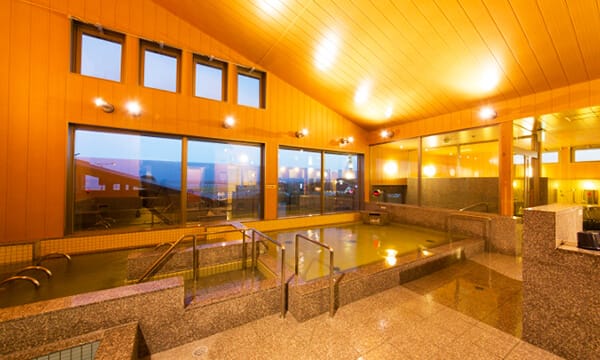 Himi Onsenkyo Soyu is a natural free-flowing hot spring adjacent to Himi Banya-gai. The water quality is chloride strong salt spring that is said to promote blood circulation while offering a pain relief effect. Open-air baths, saunas, whirlpool baths, carbonated baths, and shallow hot springs are available respectively for men and women. Immerse yourself in hot springs while enjoying the stunning view of Toyama Bay.
View of Toyama Bay from Himinoe Park
Himinoe Park, located behind the Himi Banya-gai, has a walkway along the coast allowing you to stroll as soothing ocean breezes caress you. In addition to a mini-golf course and a futsal court, the large park also has a beautiful observation deck from which you may be able to enjoy a panoramic view of the Tateyama Mountain Range beyond the bay. Lit up until 22:00, the deck is also a perfect night viewing spot of Banya and Himinoe Bridge. At the annual Himi festival, 5,500 fireworks light up the night sky, which is the largest firework display in Toyama.
Location
Name
Himi Banya-gai Harbour Market
Web Sites
https://foreign.info-toyama.com/en/spot/?spot_id=53&ret_list_p=2
Address
25-5 Kitao-machi, Himi-shi, Toyama
Access
Approximately 20 minutes' walk from Himi Station on the JR Himi Line
Approximately 8 minutes' drive from the Himi IC on the Noetsu Expressway
Business Hours
Fresh fish and merchandise facilities: 8:30 to 18:00 (or until fish is sold out)
Food and beverage facilities: 11:00 to 19:00
Rotating sushi bar: 10:00 to 21:00
Food court: 8:30 to 19:00 (Differs with each restaurant)
Closed
January 1
Seafood shops open according to the first seafood auction of the year.
Shops may be temporally closed due to maintenance.
Inquiries
TEL: 0766-72-3400 (Himi Machizukuri Co., Ltd.)