Hot spring resort with the clearest water in Japan founded in 1923 in Kurobe, Toyama Prefecture
One of the prefecture's largest hot spring resorts, Unazuki Onsen opened along with the development of hydropower facilities on the Kurobe River, where Unazuki's hot spring has its source at the Kuronagi spring. The resort is located at the entryway to Kurobe Gorge, one of the deepest V-shaped valleys in Japan, and is also the starting point of the torokko train with a fantastic view of the gorge along its route.
"Tsube-tsube" smooth water for beautiful skin
Reminiscent of the pristine waters of the Kurobe River, the alkalescent simple hot spring water is clear, colorless and gentle to the skin, and has been called the "tsube-tsube" hot spring for beautiful skin (after the Toyama dialect combining the words "sube-sube" and "tsuru-tsuru," both onomatopoeic words meaning silky smooth). Because the temperature of the spring source is quite high at approximately 88 degrees Celsius, it warms the body to the core. The various inns in the resort town offer wonderful views of the mountains and the gorge in their seasonal splendor, as well as fresh seafood from the Sea of Japan. Also, the "Fireworks over the Snow" display is held every Saturday during February and March each year, creating a spectacular scenery of colorful fireworks rising in the snow-covered gorge.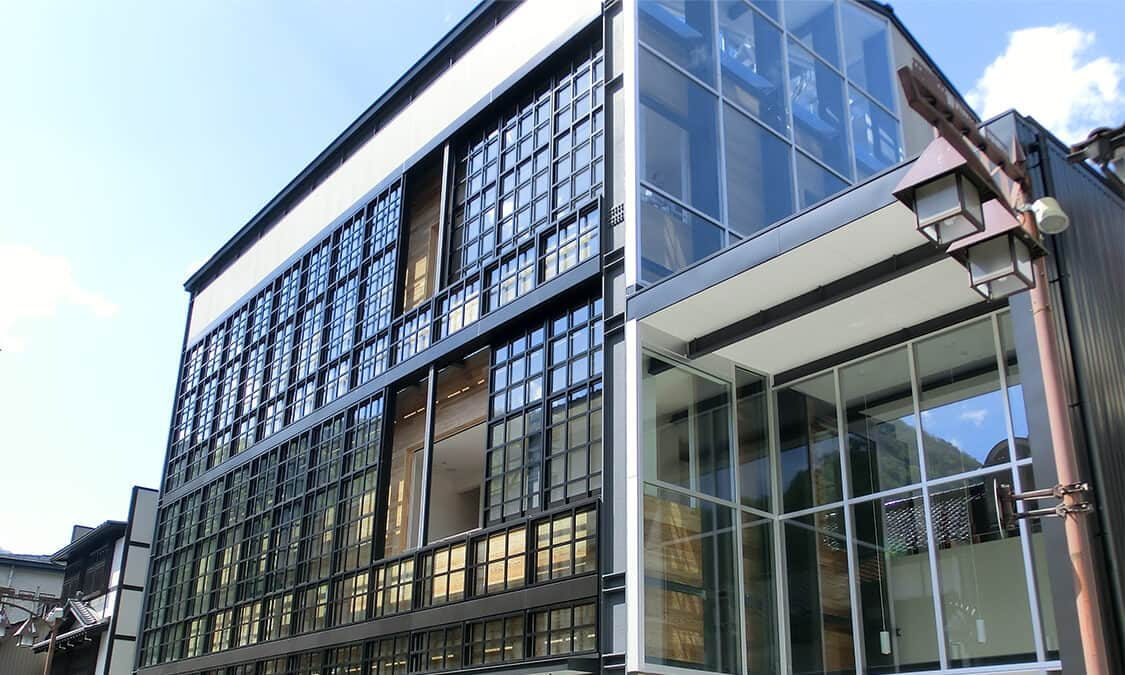 Yumedokoro Unazuki public hot spring bath
Opened in 2016, the public hot spring facility is a casual gathering place for both locals and tourists. With a modern latticework exterior and warm wooden interior, the facility's second and third floors are public baths that alternate daily as men's and women's baths, using hot spring water direct from the source. After a relaxing bath, the fourth-floor rooftop terrace is the perfect spot to cool down while gazing at the townscape. In addition, the first floor has a tourist information center and a rest area, and outside there are also two foot-baths which can be enjoyed free of charge. Yumedokoro Unazuki is also a baby-friendly facility designated as "Akachan-no-Eki (Baby Station)" by the city of Kurobe.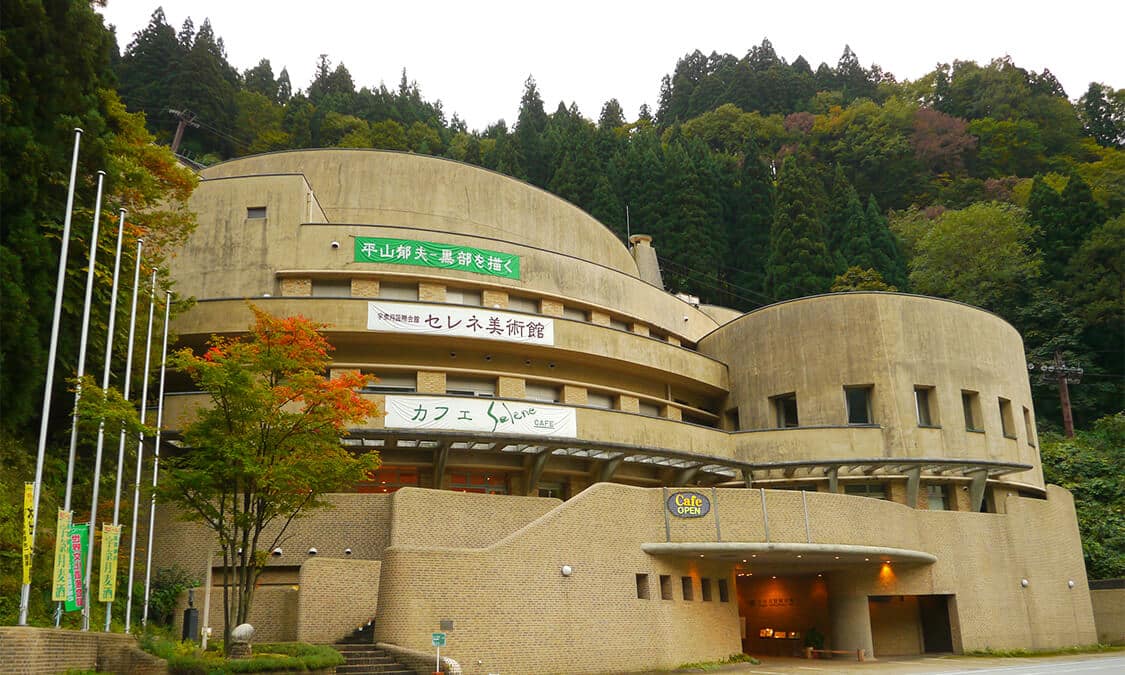 The Selene Museum of Art displays artworks depicting the vast nature of the Kurobe Gorge. Upon request by the museum, leading traditional Japanese painters including Ikuo Hirayama and Hideo Shioide actually visited the hidden scenic spot and captured its harsh yet magnificent natural environment in their works. Take a moment to absorb the many messages the artists imbued in the works, such as the beauty of nature and the coexistence of the natural world with humankind. The museum also has an observation gallery that overlooks the entire resort town, as well as a cafe popular for the coffee brewed with Kurobe's spring water.
Location
Detail Information of Unazuki Onsen
Name
Unazuki Onsen
Web Sites
https://www.kurobeunazuki.com/
Address
383-6 Unazuki Onsen, Kurobe-shi, Toyama
Access
From Kurobe-Unazuki Onsen Station on the Hokuriku Shinkansen, take the Toyama Chihou Railway for approximately 25 minutes
Approximately 15 minutes' drive from Kurobe IC on the Hokuriku Expressway
Inquiries
TEL: 0765-57-2850 (Kurobe Unazuki Onsen Tourist Board)
Detail Information of Yumedokoro Unazuki public hot spring bath
Name
Yumedokoro Unazuki Public Hot Spring Bath
Web Sites
(In Japanese) http://yumedokoro-unazuki.jp/
Address
256-11 Unazuki Onsen, Kurobe-shi, Toyama
Access
One-minute walk from Unazuki Onsen Station on the Toyama Chihou Railway
Approximately 20 minutes' drive from Kurobe IC on the Hokuriku Expressway
Business Hours
9:00 to 22:00 (Admissions until 21:00)
Closed
Tuesdays (From May to November, closed only on the fourth Tuesday of the month)
Inquiries
TEL: 0765-62-1126
Admission
High school students: 500 yen; Elementary and junior high school students: 250 yen; Preschool and under: free