"Tastes of JAPAN by ANA" is a regional vitalization project that collaborates with the different prefectures in Japan to present the Land of the Rising Sun in all of its diverse glory.
A townscape reminiscent of Edo (old Tokyo) in Sawara City, Chiba Prefecture
In the past, Sawara prospered as a town of merchant houses and a base for waterway transport. Today, it preserves the traditional townscape featuring rows of misegura (stores built like warehouses with the walls covered in mud) and dozo (mud-walled warehouses). During the float event, which is held for three days in summer and autumn, respectively, many floats that carry large dolls are dragged around in tune with the melodies of traditional Sawara music. Tadataka Ino (1745-1818), who created an accurate map of Japan, hailed from Sawara.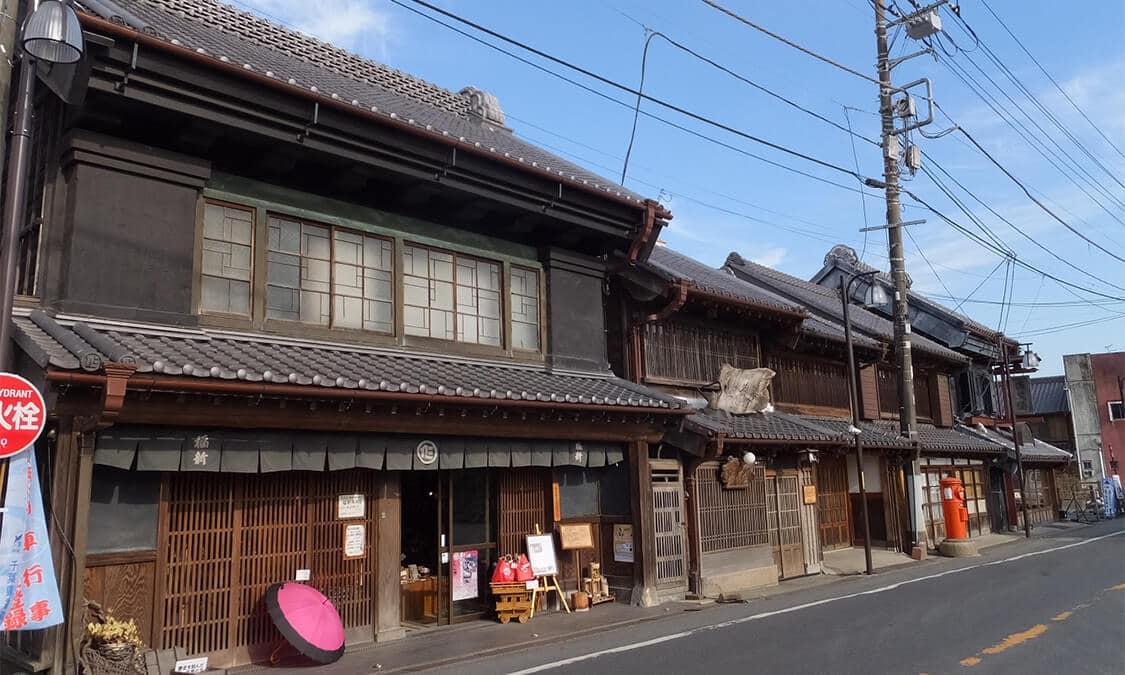 Townscape of Sawara, which thrived just like Edo (old Tokyo)
The townscape of Sawara features rows of misegura (store built like warehouses with the walls covered in mud) and dozo (mud-walled warehouses) and fully exudes the traditional Edo atmosphere. Merchant houses showcase antique furniture and tools, boasting their taste and skills. They entertain visitors as the Sawara Machigurumi Museum (museum of the entire town of Sawara). This area is perfect for strolling around, with rows of restaurants that serve eel and soba noodles, shops that sell local products such as sake and tsukudani (food boiled in sweetened soy sauce) and Japanese general stores. In addition to grand festivals in summer and autumn, many other events are held seasonally. Katori Jingu Shrine and Suigo Sawara Ayame Park in the surrounding areas are also recommended.
Float festivals in Sawara
Honjuku Gion Matsuri, a summer festival in July, and Shinjuku Suwa Matsuri, an autumn festival in October, are Sawara's biggest festivals. These events are each held for three days, and the 10 floats in summer and 14 floats in autumn elaborately decorated by the district of ujiko (people under the protection of the local deity) are drawn around it. It is listed as part of UNESCO Intangible Cultural Heritage as Sawara no Dashi Gyoji (float festival in Sawara). Visitors can enjoy the festive atmosphere, including floats that carry large dolls and melodies of traditional Sawara music at the festivals visited by many tourists every year. Suigo Sawara Dashi Kaikan (Suigo Sawara float museum) showcases two floats in rotation every year and holds permanent exhibitions that display tools, sculptures and reference materials related to the float festivals of Sawara.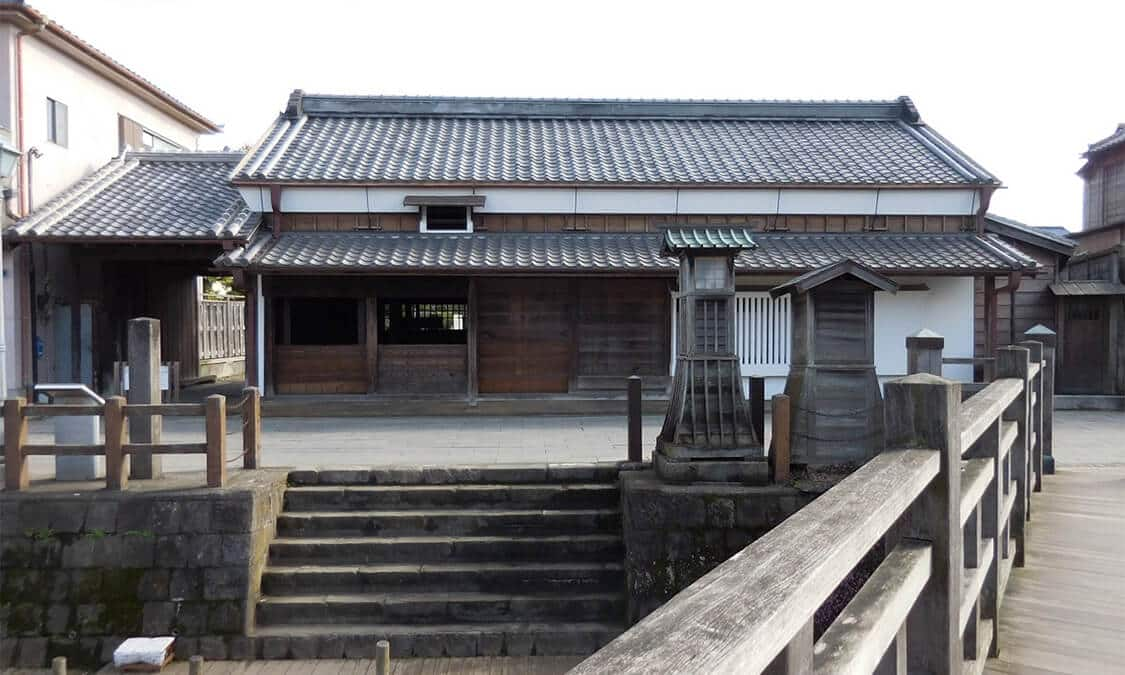 Former residence of Tadataka Ino and national treasure
Tadataka Ino, who made the first map of Japan based on surveying techniques during the Edo period (1603-1868), is from the Ino family, the old-established family of Sawara. The precise and beautiful map known as Ino-Zu (Ino map) is designated as a national treasure along with measuring tools and related materials he used to survey. The Inoh Tadataka Museum located along the Onogawa River showcases the Ino-Zu and measuring tools, and also introduces his great accomplishments. Across the river, the old residence of Tadataka Ino, which is designated as National Historic Site, is open to the public. In front of it are a loading place on the stone stairs, a remnant of the waterway transport and the traditional bridge. This is a popular photo spot.
Location
Detail Information of Sawara Machinami Koryukan
Name
Sawara Machinami Koryukan
Web Sites
(In Japanese) https://sawara-machinami.com/
Address
1903-1-I Sawara, Katori-shi, Chiba
Access
10 minutes' walk from Sawara Station on the JR Narita Line
15 minutes' drive from Sawara Katori IC on the Higashi Kanto Expressway
Business Hours
10:00 to 17:00
Closed
Second Monday every month (if Monday is a public holiday, then the following Tuesday) and January 1
Inquiries
TEL: 0478-52-1000
Detail Information of Inoh Tadataka Museum
Name
Inoh Tadataka Museum
Web Sites
http://www.city.katori.lg.jp/sightseeing/museum/en/
Address
1722-1-I Sawara, Katori-shi, Chiba
Access
10 minutes' walk from Sawara Station on the JR Narita Line
15 minutes' drive from Sawara Katori IC on the Higashi Kanto Expressway
Business Hours
9:00 to 16:30
Closed
Every Monday (open if Monday is a public holiday), year-end and New Year's holidays
Inquiries
TEL: 0478-54-1118
Admission
Adults: 500 yen; Junior high school and elementary school students: 250 yen