"Tastes of JAPAN by ANA" is a regional vitalization project that collaborates with the different prefectures in Japan to present the Land of the Rising Sun in all of its diverse glory.
Enjoy horseback riding at the birthplace of Japanese thoroughbreds
The city of Tomisato, Chiba Prefecture, was once the home of Shimofusa Imperial Stock Farm, which was under the control of the Imperial Household Agency. In the Meiji era (1868-1912), the farm became the first in the country to import and breed racehorses. The area now has several farms in addition to facilities where you can experience horseback riding. Many restaurants, especially around Tomisato Horse Park, offer great local foods, so spend a relaxing day in the company of horses.
Appreciate the four seasons on horseback through the woods
Tomisato Horse Park is a riding club that is attached to a breeding farm for racehorses, and the vast grounds include four large and small riding grounds, three pastures and a walking course. A casual horseback riding experience around the walking course is especially recommended as you enjoy the seasonal changes in nature of Tomisato such as the cherry blossoms in the spring and foliage in the fall. The clubhouse is fully equipped with a shower and locker room, and regularly holds exciting events like barbecues at the front lawn.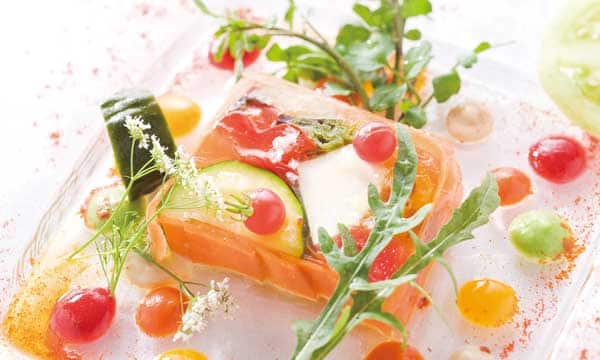 Savor the blessings of Tomisato at the riding club restaurant
Enjoy dining on the terrace of the Italian restaurant Cucina Tokionese Cozima overlooking the nature-rich riding ground. The restaurant offers various cuisines made from local produce and organic vegetables grown at a natural farm. Seasonal vegetables are abundantly used for dishes like the terrine made from Tomisato vegetables and organic vegetable pasta. The Riding and Walking Course is a unique course menu that includes both a delicious meal and casual horseback riding experience.
Feel nostalgic taking in the countryside scenery
Located in the Nakazawa area around Tomisato Horse Park, the Nakazawa Yotsutsuka and Yotsumata Benten Paddy Field Landscape have been selected as a cultural landscape of Chiba Prefecture. The scenery of the rice paddy field changes dramatically along with the seasons, such as the rice planting in spring, the green carpet in summer and the field filled with golden stalks in the fall. Explore the area around the paddy field after a horseback ride. Also, if you walk along National Route 409 in the direction of the town of Yachimata from Tomisato Horse Park, a huge gas tank imitating a watermelon, a specialty of Tomisato, will definitely catch your eye.
Location
Detail Information of Tomisato Horse Park
Name
Tomisato Horse Park
Web Sites
(In Japanese) https://t-horsepark.jp/
Address
1155 Nakazawa, Tomisato-shi, Chiba
Access
Approximately 10 minutes' drive from the Shisui IC on the Higashi Kanto Expressway
Business Hours
8:00 to 15:00 (May vary depending on season)
Closed
Mondays
Inquiries
TEL: 0120-542-064
Admission
Weekdays: 3,000 yen; Saturday, Sundays and public holidays: 3,500 yen
Additional insurance fee of 300 yen applies.
Detail Information of Cucina Tokionese Cozima

| | |
| --- | --- |
| Name | Cucina Tokionese Cozima |
| Web Sites | (In Japanese) http://www.cozima.jp/ |
| Address | 1154-1 Nakazawa, Tomisato-shi, Chiba |
| Access | Approximately 10 minutes' drive from the Shisui IC on the Higashi Kanto Expressway |
| Business Hours | 11:30 to 15:00 (Last order: 14:00); 17:30 to 21:30 (Last order: 20:00) |
| Closed | Sundays |
| Inquiries | TEL: 0476-90-0777 |