"Tastes of JAPAN by ANA" is a regional vitalization project that collaborates with the different prefectures in Japan to present the Land of the Rising Sun in all of its diverse glory.
A flower garden with a castle in Tateyama
Located at the southern tip of the Boso Peninsula, Tateyama is blessed with a temperate climate, cobalt blue seas, flowers adorning every season, and mountains abundant in nature. Shiroyama Park is a beautiful park filled with seasonal flowers located near Tateyama Station. With an average yearly temperature of 16 degrees Celsius, the area's warm climate has made Tateyama famous as a town of flowers and has traditionally thrived from flower production. An array of flowers bloom one after another, such as the 1,200 camellias from late December to February, over 500 Somei-yoshino cherry blossom trees beginning in late March and 10,000 tsutsuji and satsuki azaleas in May.
Hakkenden Museum (Tateyama Castle)
Shiroyama Park was once the site of Tateyama Castle, the final residence of the Satomi clan, a feudal family of the Warring States Period (late 15th century to late 16th century) and Edo Period (1603-1868). The Satomi clan appears as part of "Nanso Satomi Hakkenden (Legend of the Eight Dog Warriors)," a popular epic novel set in Chiba Prefecture written in the 1800s. Built on the castle ruins is the Hakkenden Museum, which is designed like a castle tower and exhibits various items based on the famous Hakkenden novel. From the watchtower, you can enjoy a sweeping view of the entire town centered around Kagamigaura (another name for Tateyama Bay, meaning "mirror bay" for its calm waters). On a clear day, you can even see as far as Mount Fuji and the Miura Peninsula.
Tateyama City Municipal Museum
Also situated in Shiroyama Park, the Tateyama City Municipal Museum exhibits materials on regional history and ethnological studies such as the local architecture, as well as ink brush paintings by Hajin Iwasaki, a renowned Japanese-style painter who was an honorary citizen of Tateyama. In addition, visitors can experience trying on Japanese armor for free every second and fourth Sundays of the month, 10:30 to 12:00 and 13:00 to 15:00. Travel back in time as you dress up in authentic heavy armor.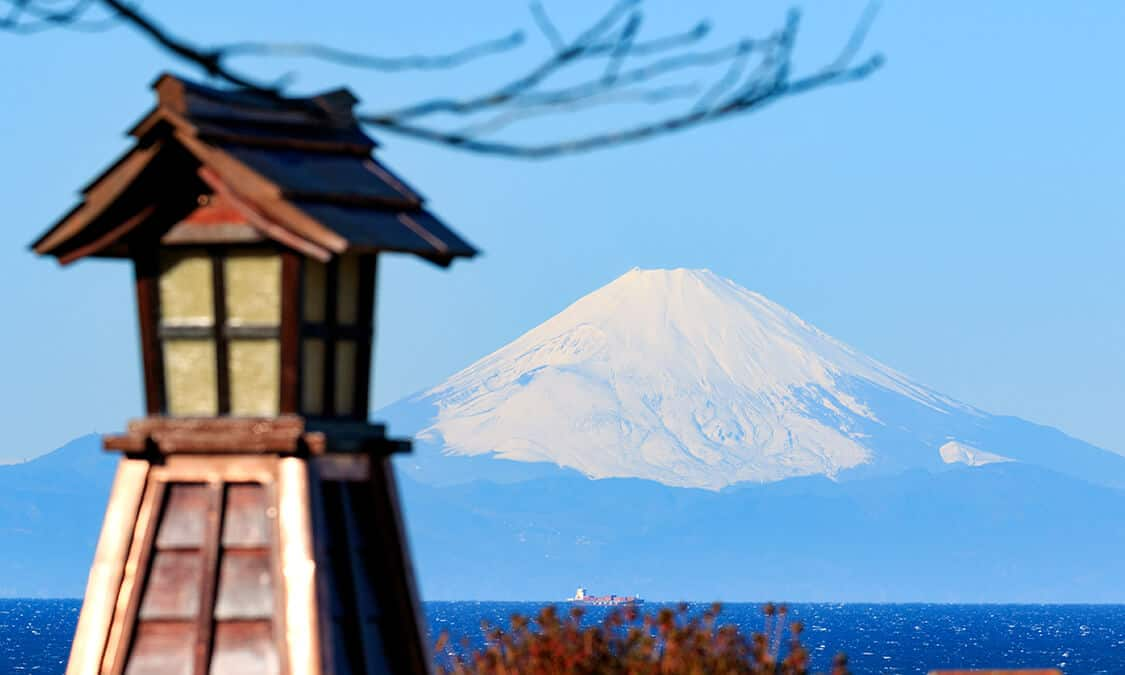 A ninja driver transports you up the mountain
In Shiroyama Park, traveling from the parking lot to the mountain top area entails a 500-meter uphill climb, which would take a seasoned hiker around 20 minutes. Also, on Saturdays, Sundays, and public holidays from 10:00 to 15:00, a 10-passenger car decorated in scenes from "Nanso Satomi Hakkenden" shuttles between the bottom and the top of the hill. The shuttle is free of charge, and you can't help but notice that the driver is dressed like a ninja! Be sure to take a picture and enjoy the amazing view from the mountain top.
Location
Name
Shiroyama Park
Website
http://tateyamacity.com/en/archives/1418
Address
362 Tateyama, Tateyama-shi, Chiba
Access
Approximately 20 minutes' drive from the Tomiura IC on the Futtsu-Tateyama Road
From JR Tateyama Station, take the JR Bus Kanto bound for Sunozaki for approximately 10 minutes, and get off at Shiroyama Park bus stop
From JR Tateyama Station, take the Tateyama Nitto Bus bound for Tateyama Kokutai for approximately 10 minutes and get off at Shiroyama Park bus stop
Business Hours
9:00 to 16:45 (Tateyama Castle and Tateyama City Municipal Museum)
Closed
Every Monday (Open when Monday is a public holiday and closed the following day), year-end and New Year's holidays (Tateyama Castle and Tateyama City Municipal Museum)
Inquiries
TEL: 0470-22-3610 (Tateyama City Planning Office)
Admission
Adults: 400 yen; Children: 200 yen (Tateyama Castle and Tateyama City Municipal Museum)