Okonomimura is located in the Shintenchi district of Naka Ward in Hiroshima City, Hiroshima Prefecture. Here is where you'll find famous restaurants serving Hiroshima-yaki—Hiroshima-style okonomiyaki (Japanese savory pancakes) layered with yakisoba (fried noodles). Enjoy dining on these local favorites while you converse with the chef and watch your food being cooked on the griddle in front of you. With numerous restaurants housed together in one small building, Okonomimura also offers a friendly atmosphere.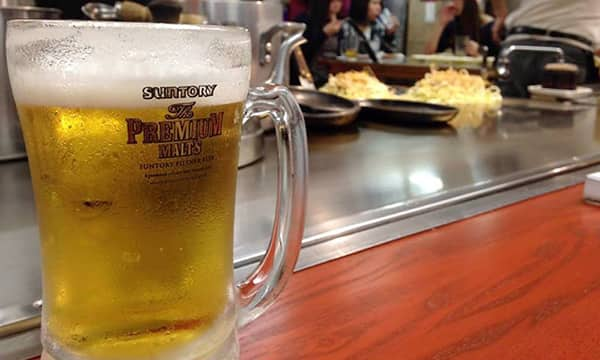 Okonomimura is home to over twenty different okonomiyaki shops. Hungry guests walk in to a humble four-story building and are immediately greeted with different dining options. Each shop seats around ten people, with two or three cooks working hard to please their guests. Hiroshima people are known for their kind friendliness, and the shopkeepers are no different. The experience provides eaters with a delicious Hiroshima-style meal, warm conversation, and an intimate experience that can be quite rare in Japan.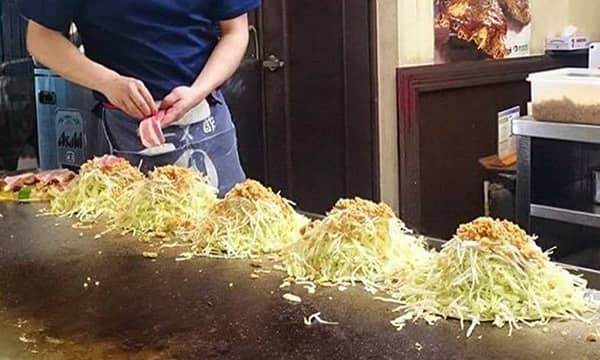 With so many different types of okonomiyaki shops in this small building, the okonomiyaki options are limitless. Whether you want an Italian-style okonomiyaki with cheese and anchovies or a full seafood-filled one with squid, octopus, clams, and shrimp, any craving can be satisfied. My recommendation is the classic Hiroshima-style okonomiyaki with pork and noodles. However, regardless of your choice, your taste buds will surely thank you.