Cape Soya, the Northernmost Point of Japan
Located at a latitude of 45 degrees, 31 minutes, 14 seconds north, Cape Soya is Japan's most northern point. The point is marked by a 5.44 m tall triangular pyramid-shaped monument that features the North Star as its motif. It is illuminated at night as a further symbol of its celestial inspiration. The monument is a popular spot for people to take photos to commemorate their visits. Visitors can also purchase a certificate to show that they had reached the northernmost point of Japan as a souvenir.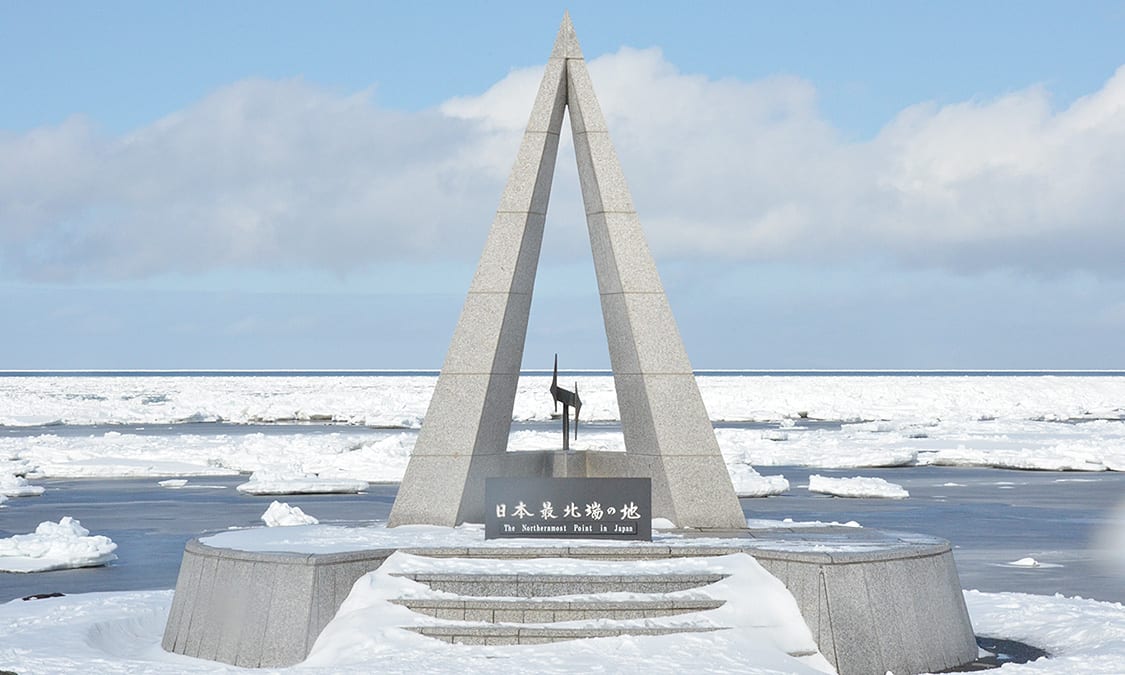 This point is surrounded by the sea on three sides. On a clear day, the outline of Sakhalin, which is 43 km away, can be seen on the horizon.
The monument contrasts beautifully with the light of the setting sun reflected on the northern waters.