Himeji Castle continues to stand beautiful and majestic for over 400 years
The UNESCO World Cultural Heritage castle located in Himeji City, Hyogo Prefecture, is also known as the White Heron Castle for its pristine white stature that stands out against the blue sky, resembling a white heron taking flight. Admire the dazzling castle tower and explore the many attractions including the various defenses against attack. In Koko-en garden founded on the grounds of the former West Residence, you can enjoy dining or tea while gazing at the majestic castle.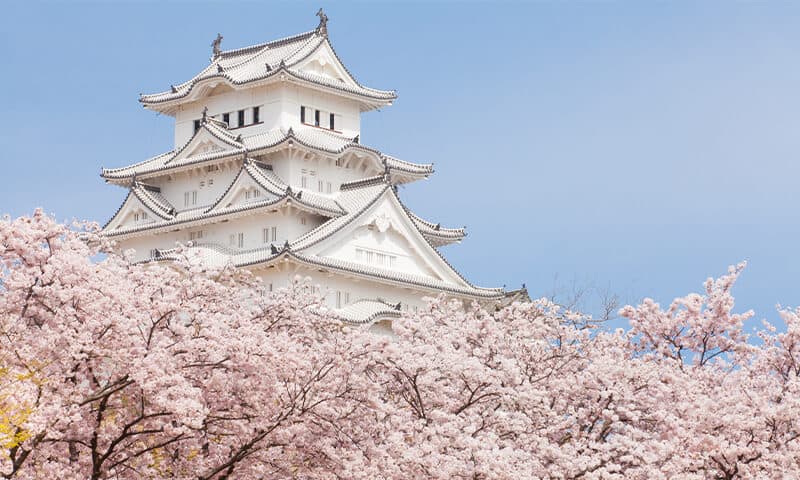 Japan's first World Heritage site
The main keep of Himeji Castle is the original structure that was built in 1609. In addition to the castle tower designated as a National Treasure, many other structures on the premises are registered as National Treasures and Important Cultural Properties, and the castle grounds are a national Special Historic Site. The castle tower underwent extensive preservative restoration works from 2009 to 2015 and reopened with a renewed appearance. The roof tiles contrast beautifully with the white walls, and there are numerous exhibits of the meticulous defense mechanisms around the castle. While the castle can be seen in its regal appearance from JR Himeji Station in central Himeji City, it must be seen up close to truly experience its magnificence.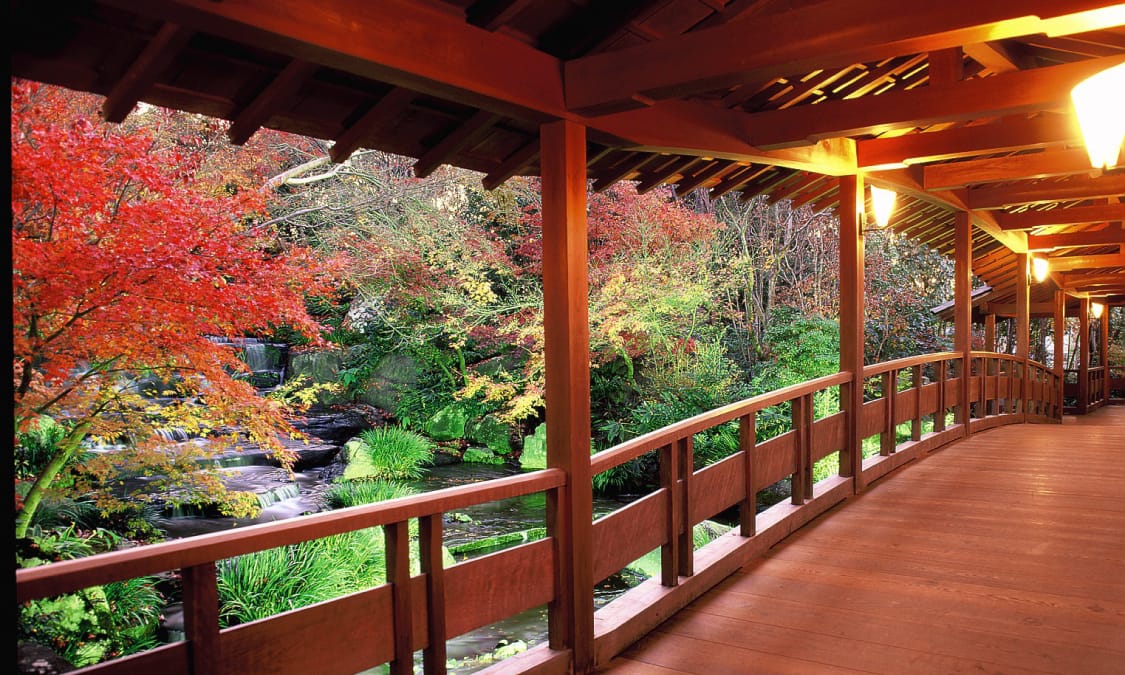 Koko-en garden lends itself to the amazing backdrop of Himeji Castle
The 3.5-hectare Japanese garden was constructed on the grounds of the former West Residence of Himeji Castle. Each gate or fence you stroll through takes you into the nine different gardens of varying styles. Springtime offers the beautiful scenery of the castle and cherry blossoms, especially the illuminated cherry blossoms at night that can be enjoyed during the Sakura Night Viewing Event held for a limited period. In the fall, the roofed corridor is surrounded by spectacular views on both sides with yellow, orange, and red foliage that leaves you captivated. Leisurely explore the picturesque gardens, while taking a break in the restaurant and tea house with wonderful views.
Location
Name
Himeji Castle
Website
http://himejicastle.jp/en/
Address
68 Honmachi, Himeji-shi, Hyogo
Access
Approximately 1 hour from Osaka by JR line
Business Hours
9:00 to 17:00 (final admission for the castle: 16:00)
Summer (April 27 to August 31): 9:00 to 18:00 (final admission for the castle: 17:00)
Inquiries
TEL: 079-285-1146 (Himeji Castle Management Office)
Admission
Castle admission: Adult: 1,000 yen; Child: 300 yen
Combined ticket for Himeji Castle and Koko-en Garden: Adult: 1,050 yen; Child: 360 yen