The Great Buddha of Kamakura and Kotoku-in
"Tastes of JAPAN by ANA" is a regional vitalization project that collaborates with the different prefectures in Japan to present the Land of the Rising Sun in all of its diverse glory.
The Great Buddha of Kamakura: The symbol of Kanagawa's historic town and a National Treasure of Japan
Designated as Japan's National Treasure, the bronze statue of Amitabha Buddha, which is the principal image of Kotoku-in, is commonly known as the Great Buddha of Kamakura (Kamakura Daibutsu in Japanese). The construction of the statue began in 1252 and it was originally enshrined in Daibutsu-den Hall. However, the building was destroyed due to several typhoons and ultimately by a huge tsunami in 1498. Since then, the Buddha has been standing in the open air. With a height of 13.35 meters including the base and weighing approximately 121 tons, the awe-inspiring Buddha is a must-see!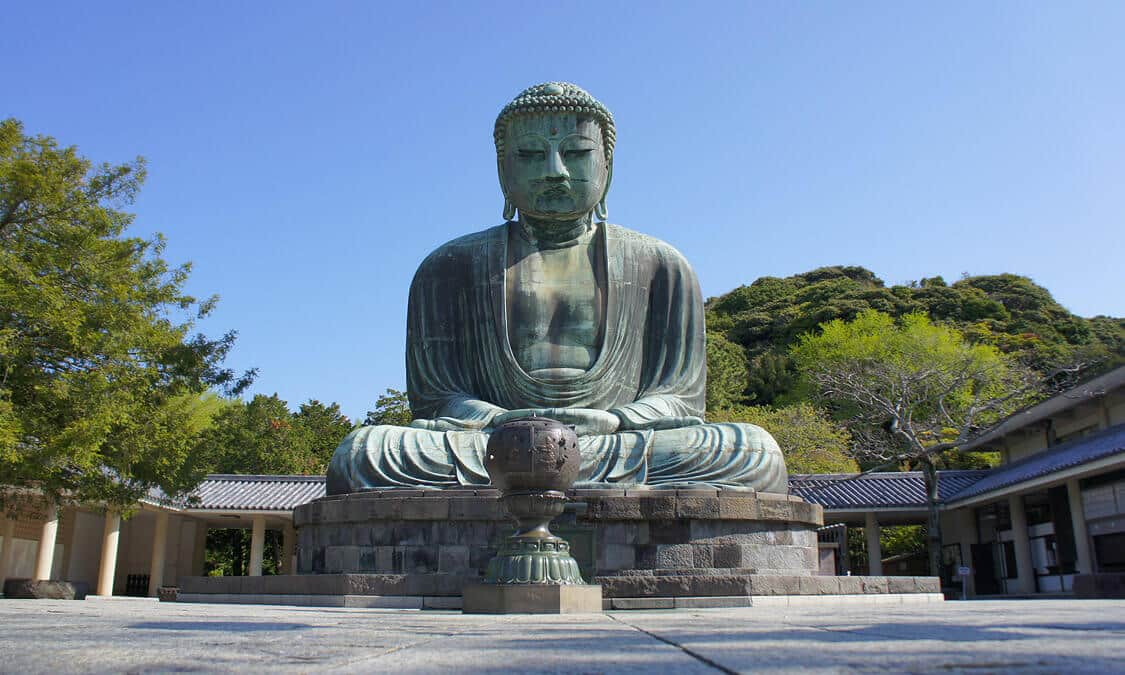 Kotoku-in is a Buddhist temple that belongs to the Jodo Sect, a traditional sect founded by the priest Honen (1133–1212). Honen's teachings emphasized that through chanting nembutsu (an invocation of Amitabha), anyone irrespective of gender, age or social standing, and regardless of whether the individual has engaged in good or bad deeds, can receive the protection of Amitabha and be reborn in his Pure Land.
Location
Name
The Great Buddha of Kamakura and Kotoku-in
Web Sites
https://www.kotoku-in.jp/en/
Address
4-2-28 Hase, Kamakura-shi, Kanagawa
Access
Approximately 7 minutes' walk from Hase Station on the Enoshima Electric Railway
Take the Enoshima-dentetsu Bus or the Keikyu Bus and get off at the Daibutsu-mae bus stop
Business Hours
April to September: 8:00 to 17:30
October to March: 8:00 to 17:00
(Final entry: 15 minutes before closing)
Inquiries
TEL: 0467-22-0703
Admission
Adults, high school and junior high school students: 300 yen; Elementary school students: 150 yen