A popular hot spring resort that attracts a million tourists a year. The resort's concept is "the whole town is the inn, the streets are the corridors, and the ryokan are the guest rooms". This hot spring town, which has the atmosphere of a quaint country town, is lively with people dressed in yukata strolling through the streets.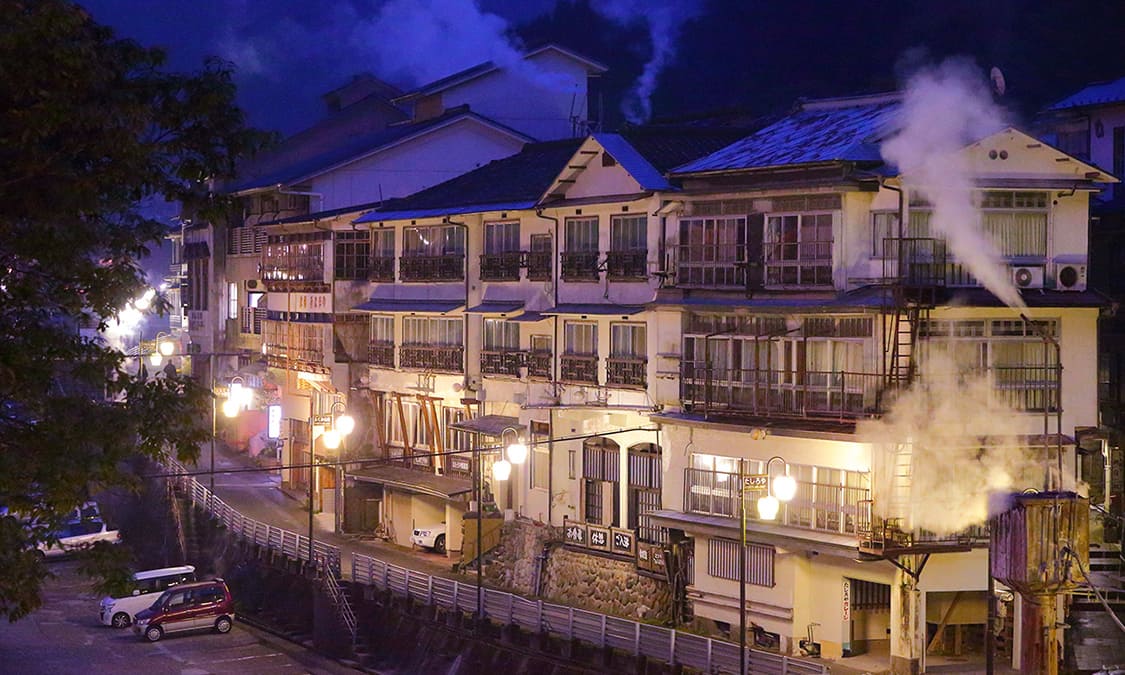 Tsuetate Onsen, an ancient hot spring that boasts a history of 1,800 years. The history of the "steam baths" is said to go back even further than the practice of "soaking" in baths. These steam baths are enjoyed by lying down in a room that is filled with the steam from the hot spring. They are popular with women for their detoxifying and skin beauty benefits.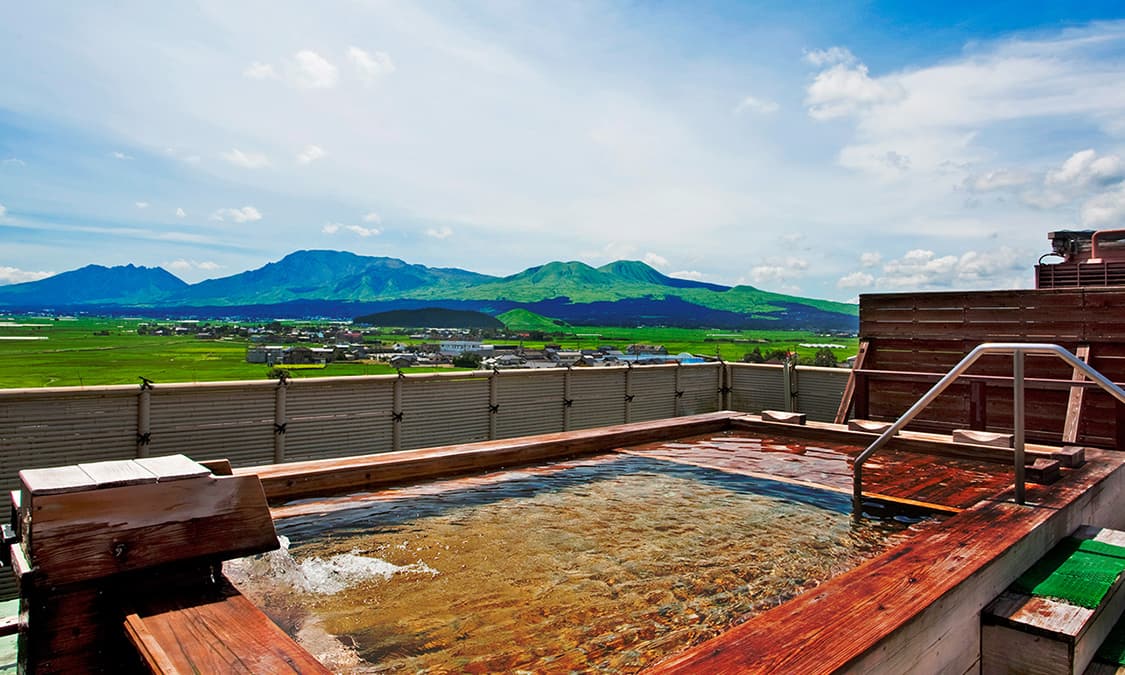 Surrounded on all four sides by the outer rim of Mt. Aso, this hot spring resort offers the enjoyment of the different faces of Mt. Aso in each season. The ryokan inns and hotels have different source springs, and many of them are kakenagashi (free-flowing), with no cold or hot water added. There are many highly popular gourmet spots and sightseeing attractions in the area.
Location
Name
Kurokawa Onsen Tsuetate Onsen Uchimaki Onsen
Web Sites
Kurokawa Onsen https://www.kurokawaonsen.or.jp/
Tsuetate Onsen https://tsuetate-onsen.com/
Uchimaki Onsen http://onsen.aso.ne.jp/
Address
Kurokawa Onsen Sakuradori, Kurokawa, Minamioguni-machi, Aso-gun, Kumamoto Prefecture
Tsuetate Onsen Shimojo, Oguni-machi, Aso-gun, Kumamoto Prefecture
Uchimaki Onsen 781 Ozato, Aso, Kumamoto Prefecture (inside Hana-Asobi precinct)
Access
Kurokawa Onsen Approx. 80 minutes by car from Aso Kumamoto Airport
Tsuetate Onsen Approx. 85 minutes by car from Aso Kumamoto Airport
Uchimaki Onsen Approx. 60 minutes by car from Aso Kumamoto Airport
Inquiries
Kurokawa Onsen Kurokawaonsen Ryokan Association TEL:0967-44-0076
Tsuetate Onsen Tsuetate Onsen Tourism Association TEL:0967-48-0206
Uchimaki Onsen Aso Onsen Ryokan Association TEL:0967-32-3330