KYOTO & OITA


Experiences to Last a Lifetime

Rethink what you thought you knew about Kyoto and discover Oita, home of hot springs and wild nature escapes. Both regions have amazing hidden depths waiting to be explored — so what are you waiting for?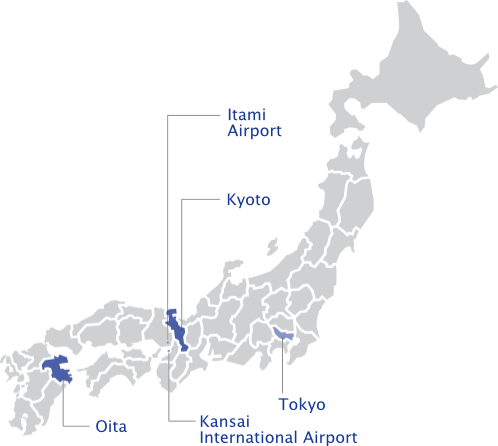 How to get there
From Tokyo to Kyoto (approx 1 hr 20mins~)
▼
Narita International Airport /
Haneda Airport
▼
1. Kansai International Airport
via Kansai Airport Express "HARUKA"

(75 mins)

to Kyoto Station
via Airport Bus

(approx 1 hr 40 mins)

to Kyoto City
2. Itami Airport
via Airport Bus

(approx 60 mins)

to Kyoto Station
From Tokyo to Oita
(95 mins)
▼
Haneda Airport
▼
Oita Airport
via Airport Bus (45 mins) to Beppu City (Beppu Kitahama Bus Stop)
KYOTO,
a Multifaceted Marvel
If you thought you knew Kyoto, think again. Though the capital city is always worth a visit, travelers who make their way out of the city limits will be rewarded with unique, hidden treasures that most others will never experience. Visit the rolling tea fields in the east, explore the woodlands and nightlife of the west, or bask in the sun at the cost to the north – Kyoto has all this and more.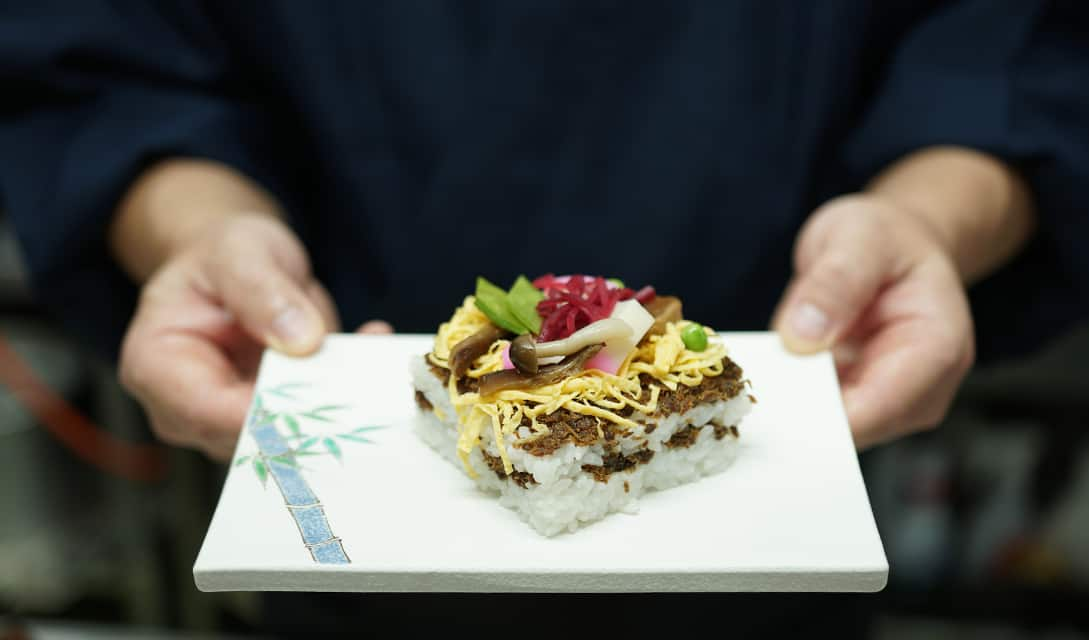 A trip to Kyoto's northern coast – often nicknamed Kyoto by the Sea – offers a different traditional experience to that of the city. Along the Chirimen Kaido in Yosano, you'll find the weavers of fine kimono silk that has been sold in Kyoto City for centuries. Stroll along the traditional streets lined with historical buildings that are wonderfully well maintained even today. For lunch, try barazushi, a regional specialty of pressed vinegared rice topped with thinly sliced vegetables, egg, and fish. It's a colorful mix of ingredients that's sure to delight a traveling gourmet.
Image Courtesy of Mori no Kyoto
Head west to Kameoka to experience two different kinds of adventures — one in the woods and one in the city at night. Known as one of the mistiest cities in the world, Kameoka is close to the Hozu-gawa river (great for rafting) and deep forests, while still being big enough for bar hopping once the day is done. Kyoto Inaka Cycling will guide you through the area, with visits to artisan ateliers and local dineries during the day. At night, make your way to Bar Syushi for some quality craft gins before heading out for a pub crawl around town.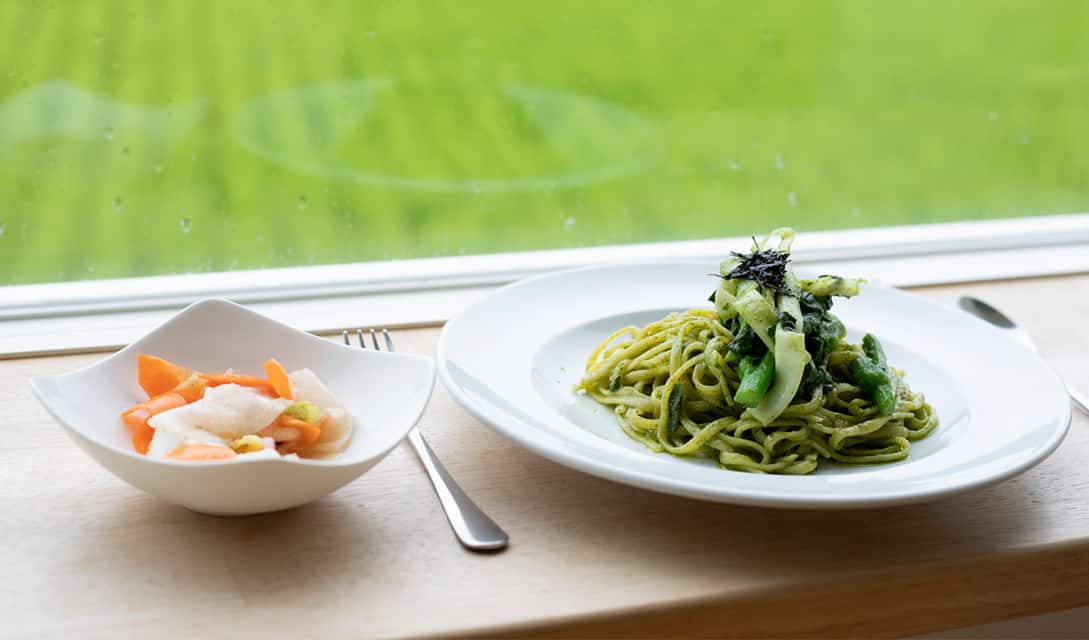 A trip to Kyoto's southeastern area will unveil hills and hills of tea bushes. Wazuka town, together with its neighbor Minami Yamashiromura, grows the majority of the region's famed Uji tea. It's the perfect place for green tea lovers. Here you can visit tea farms to pick your own tealeaves, undergo a mini tea-tasting course, and eat meals accented with tea leaves in various forms.
OITA,
an Adventurer's Paradise
Tucked away on the east coast of Japan's southern island of Kyushu, Oita Prefecture is often unfairly overlooked. Scratch at the surface to find deep forests, moss-covered temples, and steam that seems to rise from the fiery pits of hell. It's a mostly untouched part of Japan where hot springs run deep and ancient legends stay alive.
Enjoy hiking through dark forests and across high mountains through the Sobo-Katamuki-Okue Biosphere Reserve, a burgeoning expanse of approximately 240,000 hectares that protects many rare flowers, trees, and animals — including the curious Japanese serow. With many hiking courses to choose from, ranging from one hour to several days, there is a hiking challenge for beginners and experts alike.
Oita's Kunisaki area is home to Rokugo-Manzan, an ancient esoteric mix of Shinto, Buddhism and mountain worship that is still practiced to some extent today. At Futago Temple, located on the Kunisaki peninsula's highest peak Mount Futago, you can see how these spiritual beliefs converge seamlessly. Though the temple is at first glance similar to others in Japan, further exploration of Futago Temple's vast grounds will tell a different story.
Both Beppu and Yufuin are world-renowned for their hot springs, offering both private and public baths across the cities. In Beppu you can also experience the seven "hells", a collection of hot springs with mysterious properties. While these are too hot to have a bath in, their beautiful colors and characteristics – ranging from blood red to a milky turquoise – are a fascinating look at nature up close. For a unique take on a hot spring bath, head to Beppu Kaihin Sunayu. Here you'll be buried in sand heated by hot spring water for up to 15 minutes, while you relax and wash the ocean waves lap at the shore.
Oita has a slew of activities, nature escapes and cultural experiences to explore, so what are you waiting for?