"Tastes of JAPAN by ANA" is a regional vitalization project that collaborates with the different prefectures in Japan to present the Land of the Rising Sun in all of its diverse glory.
Go strawberry picking in Tochigi Prefecture, the top producer of strawberries in Japan for 50 years straight!
Founded in 1986, Yoshimura Nouen Farm has worked hard to produce strawberries that make everyone smile. Pick and find your favorite from a wide range of varieties including Tochiotome and Skyberry.
Seeking the best soil for 30 years
One of the few farms where you can enjoy picking the Skyberry variety, Yoshimura Nouen has always strived to use the best soil to raise their strawberries. To make the most delicious berries, the farm has worked on creating rich soil using mountain tree leaves suitable for forcing culture for 30 years. The farm has grown together with the town of Mashiko and now offers strawberry picking at 30 greenhouses.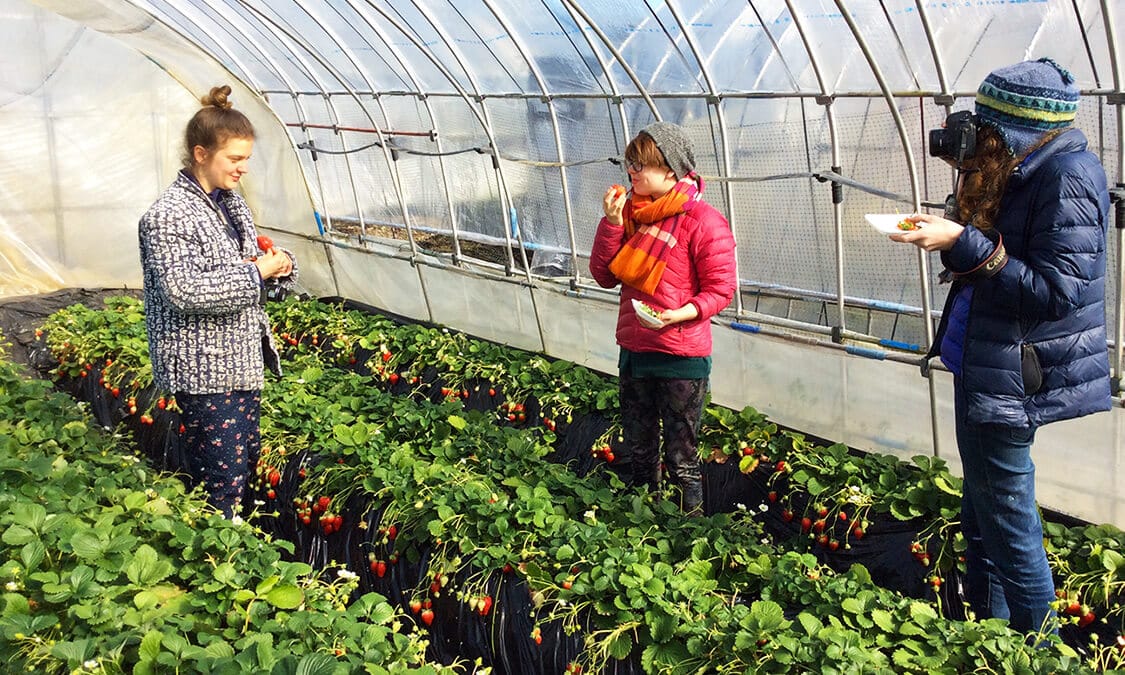 Strawberry picking greenhouses typically have narrow aisles to fit in as many ridges as possible; however, at Yoshimura Nouen, the greenhouses have one aisle of the boarded floor so that visitors in wheelchairs and strollers can also enjoy strawberry picking. Visitors from abroad are also very welcome.
Taste and compare the strawberries
While the available varieties change with the season, at Yoshimura Nouen, you can enjoy picking several types of strawberries including Tochiotome and Skyberry. Please make reservations via telephone or the Internet.
Location
Name
Yoshimura Nouen Farm
Web Sites
https://strawberrypicking.jp/
Address
520 Hanawa, Mashiko-machi, Tochigi
Access
Approximately 7 minutes' walk from Kitayama Station on the Moka Railway Moka Line
Approximately 23 minutes' drive from Moka IC on the Kita-Kanto Expressway
Approximately 25 minutes' drive from Sakuragawa-Chikusei IC on the Kita-Kanto Expressway
Business Hours
9:00 to 16:00 (Mid-December to mid-May)
Strawberry picking check-in: 9:00 to 15:30
Inquiries
TEL: 0285-72-8189
Admission
December: 1,600 yen
January to February: 1,400 yen
March to April 7: 1,300 yen
April 8 to May: 1,000 yen