"Tastes of JAPAN by ANA" is a regional vitalization project that collaborates with the different prefectures in Japan to present the Land of the Rising Sun in all of its diverse glory.
Tsukishima: The birthplace of monjayaki
Monjayaki is one of Tokyo's local dishes made with flour dissolved in water mixed with toppings, which is then cooked on a griddle. Monjayaki is said to have evolved from "mojiyaki," in which the batter cooked in the form of letters so that children could learn the Japanese alphabet. Restaurants that serve monjayaki fill the streets of Tsukishima, which is the birthplace of monjayaki located in Tokyo's Shitamachi old district.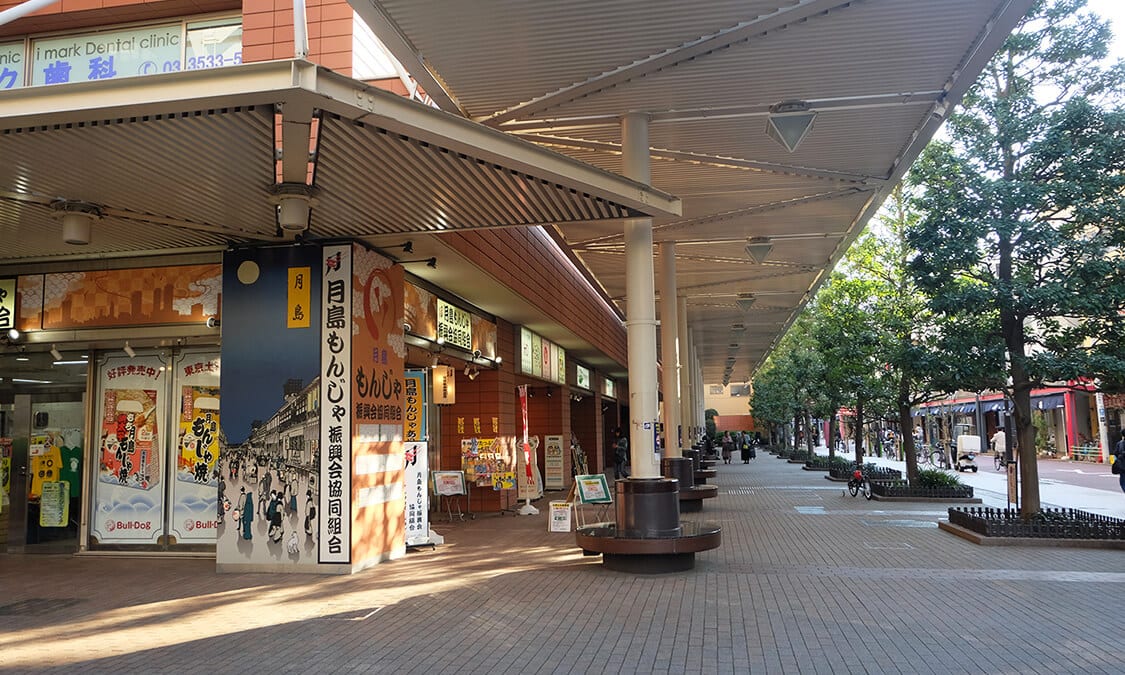 Tsukishima is dotted with approximately 80 restaurants dedicated to monjayaki, which are especially concentrated along the main Tsukishima Monja Street. Get a map of the area and souvenirs at the Tsukishima Monja Council located at the entrance of Nishimachidori shopping street and go explore the main street! You can also get information about restaurants with English-speaking staff.
Fun to watch but even more fun to cook by yourself!
Monjayaki is prepared by mixing flour with a lot of water and seasoned with sauce, to which plenty of toppings are added. The dish has many variations of toppings such as cabbage, chopped squid, agedama (bits of deep fried batter), sakura shrimp, rice cake, cheese, spicy pollock roe, seafood, tomato, and corn. Trying out the original menus of each restaurant is also a way to enjoy monjayaki. Because the batter is very watery, you first form the ingredients into a doughnut shape and pour the batter inside to avoid the batter from spreading.
Once it's cooked, you can eat the batter little by little from outside straight off the griddle using a small spatula. The proper way to eat it is to pull off a piece of batter and toppings to press down with a spatula to brown it, but you may also eat it without browning to enjoy a different texture. You can cook monjayaki by yourself or ask the staff to do it for you. Either way, the savory smell from the griddle surely stimulates your appetite.

Location
| | |
| --- | --- |
| Name | Tsukishima Monja Street |
| Web Sites | (In Japanese) http://tsukishima-monja.jacklist.jp/ |
| Address | 1-8-1-103 Tsukishima, Chuo-ku, Tokyo |
| Access | 1 minute's walk from Tsukishima Station on the Tokyo Metro Yurakucho Line or Metropolitan Subway Oedo Line |
| Business Hours | Differs with each restaurant |
| Closed | Differs with each restaurant |
| Inquiries | TEL: 03-3532-1990 (Tsukishima Monja Council) |