Yamanashi Prefectural Maglev Exhibition
"Tastes of JAPAN by ANA" is a regional vitalization project that collaborates with the different prefectures in Japan to present the Land of the Rising Sun in all of its diverse glory.
Feel the speed of 500 kilometers per hour at the Yamanashi Prefectural Maglev Exhibition Center
At this museum, visitors can learn about and experience the new Superconducting Maglev high-speed train that levitates and runs at a speed of 500 kilometers per hour. In addition to the display of the real Maglev tester train, there are two facilities: the Maglev Exhibition Hall, which has a Maglev Theater where you can experience the world of 500 kilometers per hour with video and simulated vibration, and the Yamanashi Pavilion, which sells souvenirs from Yamanashi Prefecture and maglev-related goods.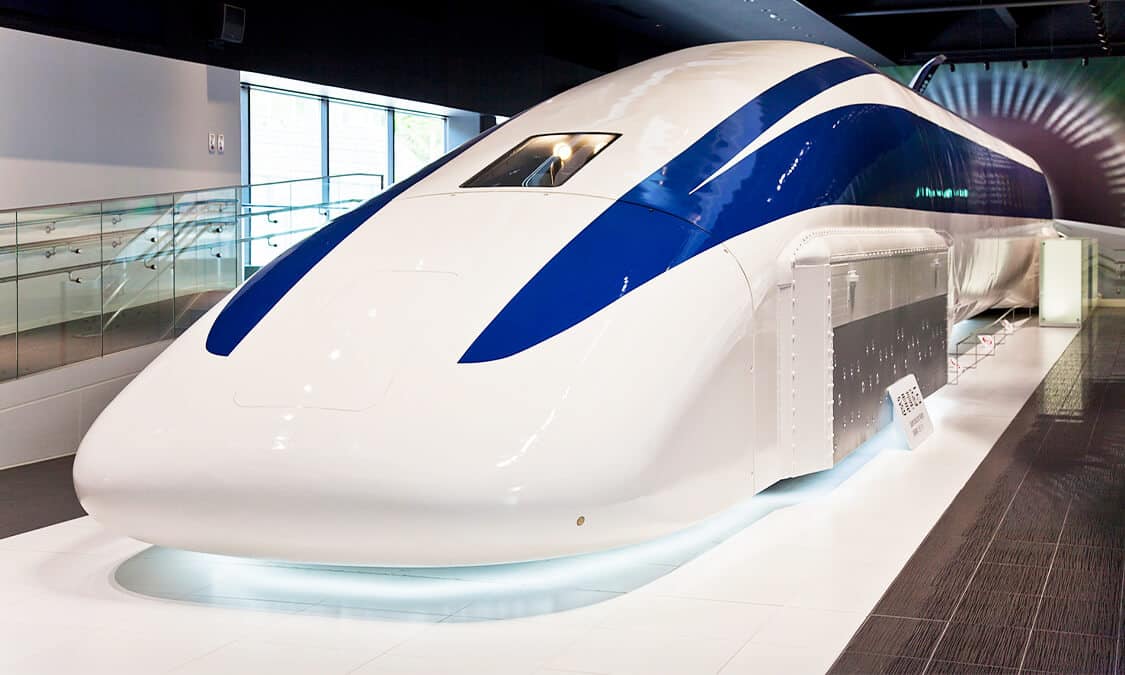 Maglev tester train MLX01-2
This actual tester train on display was used for 14 years on the Yamanashi maglev test line. The train is also famous for having achieved in 2003 a speed of 581 kilometers per hour, the world's fastest railway speed record at the time. You can also go onboard the train and observe the difference from the Shinkansen (bullet train). There is a sign with today's date in front of the train where you can take a commemorative photo, and you can also dress up in uniforms and caps of a train conductor when doing so.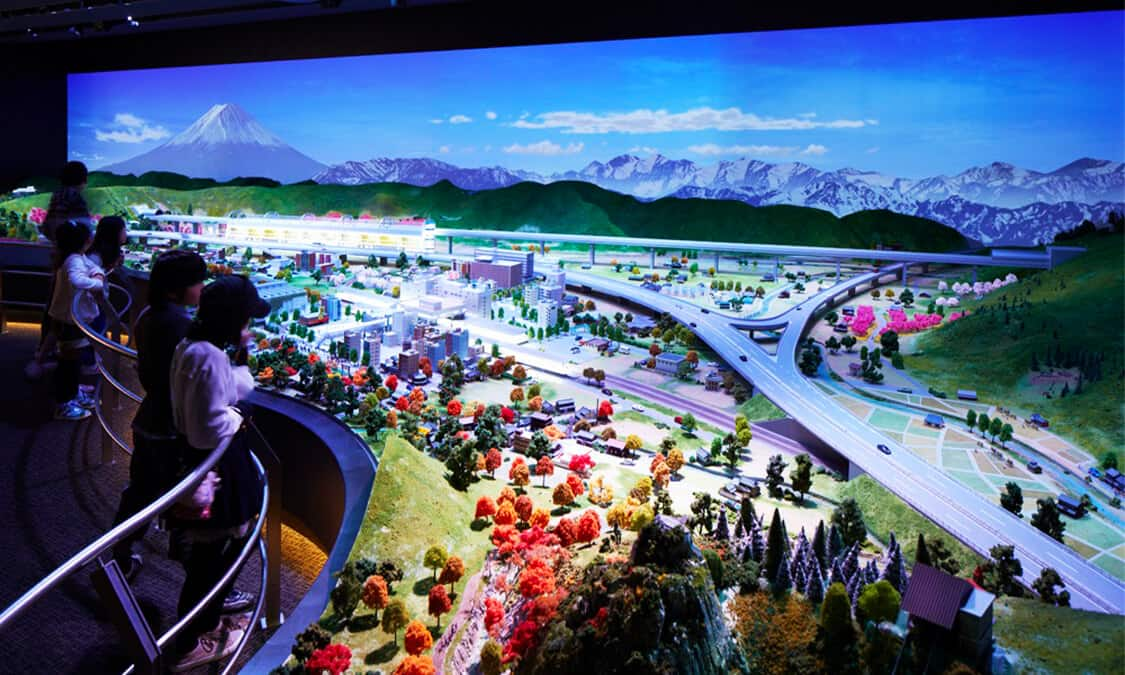 One of the highlights of the Maglev Exhibition Center is the railroad diorama in the 1/87 scales of the train running through the city of Yamanashi. Not only can you look at the future image of Yamanashi when the Maglev has started operation, but you can also see Yamanashi's various sightseeing spots with backscreen images and explanations. The amazing details of the 17-meter wide diorama are sure to mesmerize you for a long time. Look for Yamanashi's local mascot Takeda Hishimaru hiding in the diorama!
Location
Name
Yamanashi Prefectural Maglev Exhibition
Website
https://www.linear-museum.pref.yamanashi.jp/english/index.html
Address
2381 Ogatayama, Tsuru-shi, Yamanashi
Access
Approximately 15 minutes' bus ride from Otsuki Station on the JR Chuo Line
Approximately 25 minutes' walk from Tanokura Station on the Fujikyu Railway
Approximately 25 minutes' walk from Kasei Station on the Fujikyu Railway
Approximately 15 minutes' drive from the Otsuki IC on the Chuo Expressway
Approximately 15 minutes' drive from the Tsuru IC on the Chuo Expressway
Business Hours
9:00 to 17:00 (Last admission: 16:30)
Closed
Mondays (If Monday is a public holiday, then closed the following Tuesday. Open Monday if Tuesday is a public holiday), the day after a public holiday (Open if the day after a public holiday is a Friday, Saturday or Sunday), Year-end and New Year's holidays (December 29 to January 3)
Closing date may be subject to change. Please see the website for details.
Inquiries
TEL: 0554-45-8121
Admission
Maglev Exhibition Hall:
General admission and college students: 420 yen; High school students: 310 yen; Junior high and elementary school students: 200 yen; Preschool children and under: Free
Yamanashi Pavilion: Free