Ground Operations Initiatives
The ANA Group strives to reduce our energy consumption at all group facilities based on the Act on the Rational Use of Energy and using energy management standards developed within the group. As a result, ANA, ANA Catering Service Co., Ltd, and ANA Foods Co., Ltd (all Specified Business Operators under the Act on the Rational Use of Energy) achieved more than a 1% reduction in energy consumption, receiving Excellence in Energy Efficiency Award (S Class)* certification under the Act on the Rational Use of Energy of the Ministry of Trade, Economy and Industry for a fourth consecutive year since this scheme was established. We have adopted an environmental data integrated management system called ANA Eiims, which has improved our accuracy in monitoring environmental data and analysis. In addition, we promote 3R activities (Reduce, Reuse, Recycle) for waste generated in-cabin, at the airport, and in our offices. At the same time, we have implemented proper management of industrial waste through the e-Waste Management industrial waste management system.
Reducing Energy Consumption
In fiscal 2018, we achieved an overall energy reduction of 3.9% to our annual reduction target of reducing 1% or greater in specific energy consumption per unit over the previous year based on the Act on the Rational Use of Energy. At present, our five-year average energy intensity is at 96.4%. Our average energy unit change over five fiscal years has also been favorable at 96.4%.
The ANA Group has designated June as our Environmental Society Contribution Month. During the month, we strive to raise awareness of energy conservation and encourage our employees in appropriate energy management. As part of these efforts, we have recognized the initiatives of business units with the greatest reduction amount or rate based on actual energy consumption as Energy Reduction Awards.
Grand Energy Consumption Intensity, Year on Year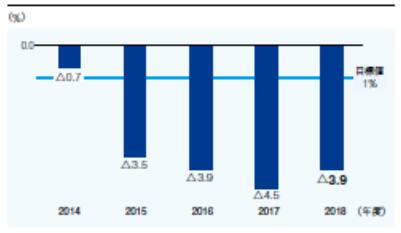 ANA Group Energy Conservation Awards
Energy Reduction (Ratio) Category
The ANA Sales Takamatsu Branch was awarded the top prize in the Energy Reduction (Ratio) category.
The branch set air conditioners on timers, operating air conditioners during colder times of the day to allow for a dramatic reduction in electricity usage, while creating a comfortable low-consumption office environment by generating air flow through the use of fans. These and other initiatives reduced electricity usage 36 % compared to the prior fiscal year.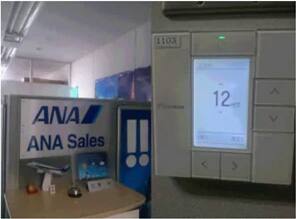 Energy Reduction (Volume) Category
The workers at the ANA Airframe Maintenance Building, an aircraft maintenance facility, were awared first prize in the Energy Reduction (Volume) category. Workers and mangers agreed to convert workspace lighting to LEDs, upgrade facility transformers, clean all air conditioner units, turn off exhaust fans and air conditioners during the operation of two large air compressor units, and turn off all lights in certain areas during lunch break. In total, the facility saved 214Kl (crude oil equivalent)! This is the equivalent of saving 560 tons of carbon dioxide.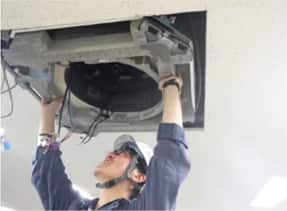 Resource Recycling 3R Activities
The ANA Group promotes resource conservation and recycling activities that reuse waste materials from aircraft, airports and work areas.
Reuse and Recycling Activities With Our Customers
At airports, we reuse plastic bags used in wrapping customer baggage, baby strollers, etc. With the cooperation of our customers, we separate and collect tags used on checked baggage and other paper items at arrival areas for recycling.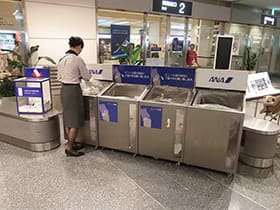 Reusing Plastic Bags Used in Maintenance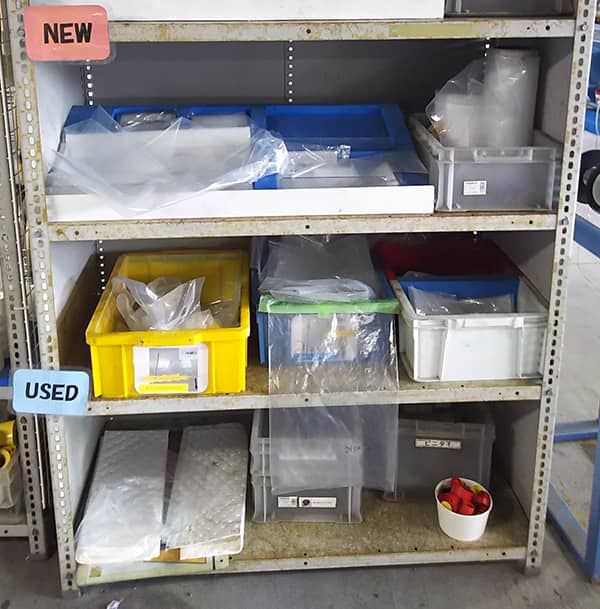 Our maintenance departments separate and store used plastic bags that are not damaged or dirty by size at recycling boxes in each location, encouraging the effective use of resources.
Reusable Materials for Headrest Covers
The ANA Group has changed seat headrest covers in cabin from disposable non-woven fabric to a reusable material, contribute reduction of waste.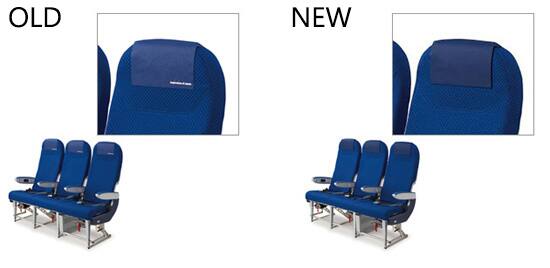 Other Initiatives
Aircraft maintenance
Change in aircraft center of gravity measurement method (without discarding onboard fuel)
Aircraft maintenance
Clean engine parts using ultra-high pressure water to reduce use of cleaning agents.
Aircraft maintenance
Recycle aircraft engine parts, and aluminum cast-offs used in repairs as rare metals
Aircraft interior
Promote sorted collection and recycling of garbage (bottles, cans, plastic bottles) from international flights landing in Japan.
Closed-loop recycling of magazines and other paper products
Air cargo
Recycle plastic sheets used for water- and dust-proofing cargo
Ground facilities, equipment
Process rainwater and kitchen wastewater (reclaimed water)
Ground facilities, equipment
Promote the reuse of office equipment (e.g. desks) based on own instituted facility standards
Introduction of on-board items (e.g. drink and salad bowl cups on international flights) made of recycled plastic
Environmental Regulations and Compliance
What is ISO14001?
ISO14001 is a specification established to minimize the environmental impact of a company's product manufacturing, services, and other business activities. Organizations and companies that have acquired ISO 14001 are recognized internationally as being environmentally conscious.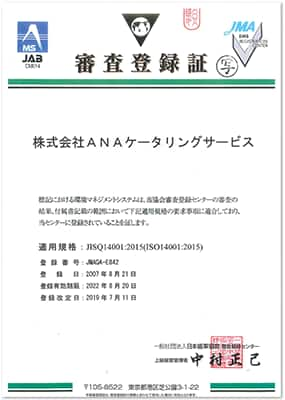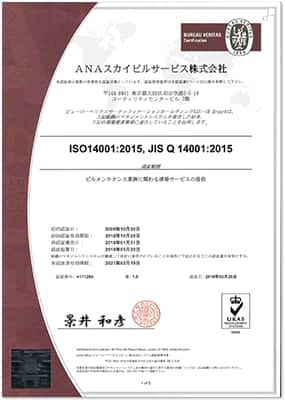 "the Container and Packaging Recycling Law"
The Containers and Packaging Recycling Law is under the jurisdiction of the Ministry of Environment; Ministry of Economy, Trade and Industry; Ministry of Finance; Ministry of Health, Labor and Welfare, and Ministry of Agriculture, Forestry and Fisheries.
This is a law to reduce waste by effectively using containers and packaging waste as resources. The role of consumers is to separate and discharge. The role of municipalities is to separate and collect, and the role of businesses is to recycle. In addition, the recycling business has been entrusted to the Japan Containers and Packaging Recycling Association.