As an airline group centered on the air transportation business, we are working to control CO2 emissions.
Specific ANA Group Initiatives
This webpage provides information on the ANA Group aspirations, latest news, and ongoing initiatives.
Foreword
In response to the Paris Agreement signed at the 2015 United Nations Climate Change Conference (COP21), the government of Japan set its own targets related to the reduction of greenhouse gas emissions. Meanwhile, the aviation industry is showing an increasing awareness about controlling CO2 emissions. Based on the resolutions of the 2016 General Assembly of the International Civil Aviation Organization (ICAO), global airline companies have made an international commitment to generate carbon-neutral growth in the year 2021 and beyond.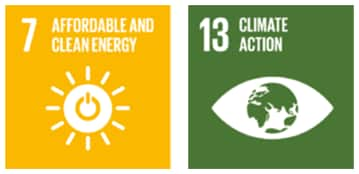 The ANA Group is committed to reducing the environmental footprint of our operations. In 1998, we reorganized the ANA Group Environmental Principles. Our environmental initiatives stem from our ANA FLY ECO 2020 environmental plan covering 2012 through 2020.
In June 2017, we established the ANA Group Environmental Policies. These policies demonstrate to the world that we aim to be the leading airline group in environmental policy.
ANA Group Environmental Principles
The mindset to value the environment starts with recognition of the burden we place on the Earth.
We will use natural resources and energy with care and contribute to attaining a prosperous and sustainable society.
We will take the initiative in environment conservation activities and share our care for the Earth with people around the world.
ANA Group Environmental Policies
ANA Group, recognizing the global environmental issues, including global warming and the conservation of biodiversity, as a quintessential management task, aims to be an "Environmental Leading Airline Group" through all engaged activities.
We will precisely grasp and analyze the impact of our business activities on the environment, and disclose it to society.
We will promote environmental preservation in line with social needs that go above and beyond the pertinent laws and regulations, through widespread conversations with stakeholders.
We will promote measures to reduce the environmental impact in all related businesses and operations, and we actively pursue possibilities of new technologies and services for this purpose.
We will constantly pay close attention to the environmental consideration of supply-chains, and promote the environment-conscious procurement.
We will intensify the "3R" (Reduce, Reuse, Recycle) activities and waste management in an effort to contribute to the creation of a recycling society.
We will encourage our workforce to engage in environmental preservation activities, raising each and every employee's awareness and consciousness.
The ANA Group will also continuously encourage its business partners and suppliers not only to support the Policy but also to adopt a similar policy. All corporate activities stated above include due diligence on investment and M&A.

ANA FLY ECO 2020 Targets and Results
Aiming to become the world's leading environmental airline group, the ANA Group has pursued the ANA FLY ECO 2020 program, our medium- to long-term environmental plan from fiscal 2012 to fiscal 2020.
ANA FLY ECO 2020 incorporates targets reflecting the international airline global standards established by the ICAO. Our plan calls for controlling CO2 emissions, researching the regular use of sustainable aviation fuel (SAF), conserving resources, working for regional environmental preservation, and other measures to reduce our environmental footprint.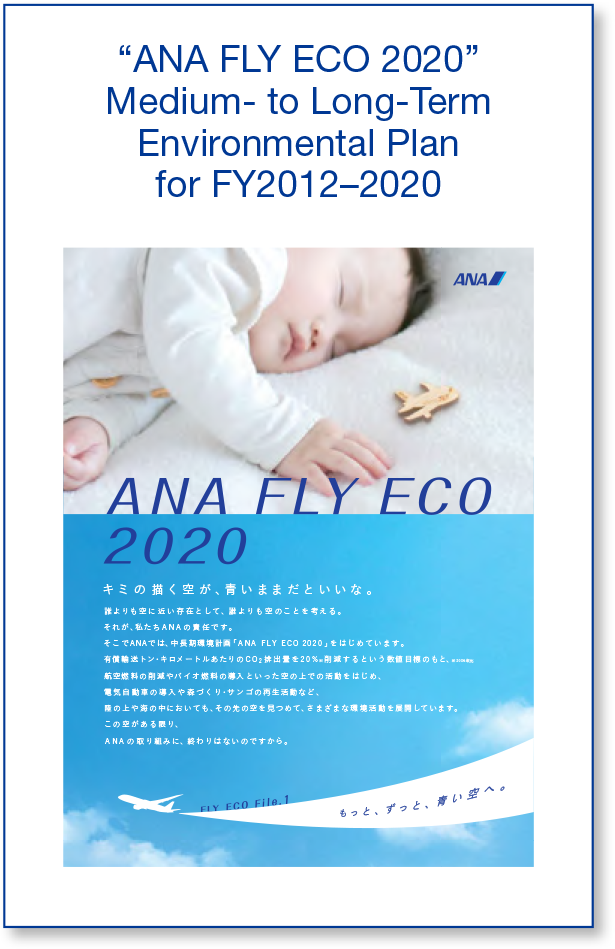 Reducing CO2 Emissions Through Aircraft Fuel

Reduced to20%
Per-Unit Targets

Reduce CO2 emissions per revenue ton kilometer (kg-CO2/RTK, total for domestic and international routes) by 20% before FY March 2021 (compared to FY March 2006)

Results

Reduced FY March 2020 volume 20% compared to FY March 2006

Controlled to 4.00million
tons
Overall Targets

Control domestic route CO2 emissions to an annual average 4.4 million tons from FY March 2013 to FY March 2021

Results

Controlled to 4.00 million tons
Reduce Energy Used in Offices

Reduced by9.1%
Targets

Reduce total office energy consumption 1% per year (compliance with the Revised Act on the Rational Use of Energy)

Results

Reduced by 9.1% year on year per cost unit
Adoption of SAF

Determinedto purchase
SAF*1 fuel
Targets

Research the regular use of SAF by FY March 2021

Results

In June 2019, we agreed with Lanza Tech,inc.in the US to purchase an alternative fuel, SAF(Sustainable Aviation Fuel), which will be manufactured and supplied in the US after FY2021
In October 2019, we purchased SAF manufactured by Lanza Tech,inc. on delivery flight of new Boing 777 aircfart
We are working with NEDO(New Energy and Industrial Technology Development Organization) to support Japan made manufacturing SAF
Meet Aircraft Emissions Standards

All
aircraft met standards
Targets

Meet ICAO emissions standards for all aircraft (including leased aircraft)

Results

All aircraft met standards
Adopt Low-Emission Vehicles

Adopt1841vehicles
Targets

Adopt low-emissions vehicles and research use of bio fuel

Results

Currently, 1,841 of the group's 4,863 vehicles (37.9%) are low-emissions, low fuel consumption*2 models


*2

Fuel-cell vehicles, electric vehicles, hybrid vehicles, vehicles meeting exhaust emissions regulations
Declaration of Our Support for TCFD
As of March 2019, the ANA Group has become the first airline group in Japan to declare support for the Task Force on Climate-Related Financial Disclosures (TCFD). We will analyze the risks and opportunities that climate change brings to our business, reflecting this analysis in our corporate strategy and working to disclose more relevant information.

Evaluation by Carbon Disclosure Project (CDP)
Evaluation by CDP seeks to disclose data and information about company strategy related to greenhouse gas emissions and climate change in response to stakeholders demands. As of FY2016, the ANA Group has categorized its greenhouse gas emissions into Scopes 1, 2, and 3 in accordance with the standards set by the Act on the Rational Use of Energy. This environmental data has been certified by third parties and disclosed. Our rating in 2018 was B. (The industry average is C)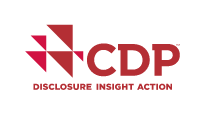 Initiatives as an Eco-First Certified Company
In 2008, ANA became the first-ever company in the airline and transport industry to be certified by the Minister of the Environment as an Eco-First Company. We received this honor in recognition of our commitment to social responsibility.
The ANA Group supports and conducts awareness activities for COOL CHOICE, a program led by the Ministry of the Environment to take measures against global warming. Further, we participated in the Plastics Smart forum in 2018. This forum is another initiative of the Ministry of the Environment aiming to reduce marine plastic litter.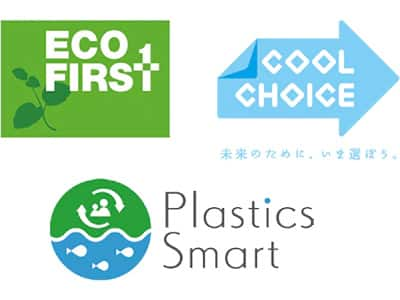 Implementation Structure
The Group ESG Management Promotion Committee oversees two subcommittees dedicated to initiatives reducing our environmental impact: The Eco-First Subcommittee (dealing with aircraft flight operations), and the Ground Energy Subcommittee (dealing with ground operations).
The Eco-First Subcommittee seeks to control CO2 emissions from aircraft, while the Ground Energy Subcommittee seeks to reduce overall energy usage in Group facilities.