Hoshino Resorts Aomoriya gives visitors the opportunity to get a glimpse into the culture of Aomori such as Aomori Nebuta and Tsugaru Shamisen, a buffet-style restaurant with the concept of mother's home-cooking will greet you by katcha (local dialect for mother), an outdoor baths where you can experience the scenes of each season, and a variety of activities in the park with an area of approximately 72 hectares where you can enjoy the charm of Aomori. The resort is also conveniently located for sightseeing around the area, with bus tours to the Oirase Gorge nearby.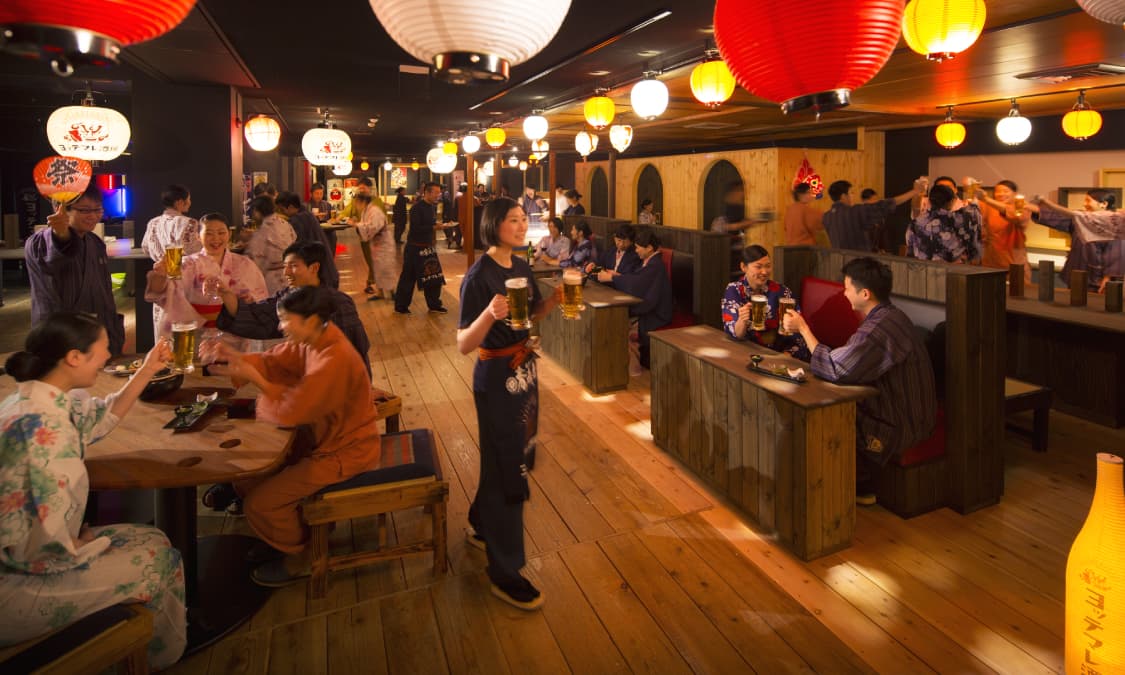 Yottemare Sakaba is open until midnight. You can enjoy delicacies of Aomori and varieties local sake to your heart's content in the space that thrives on nostalgia of Japan's Showa Era. Pop in the Aomori night in the style that best suits you, enjoying either lively drinks with a large group at one of the tables, or a quiet tipple by yourself at the bar.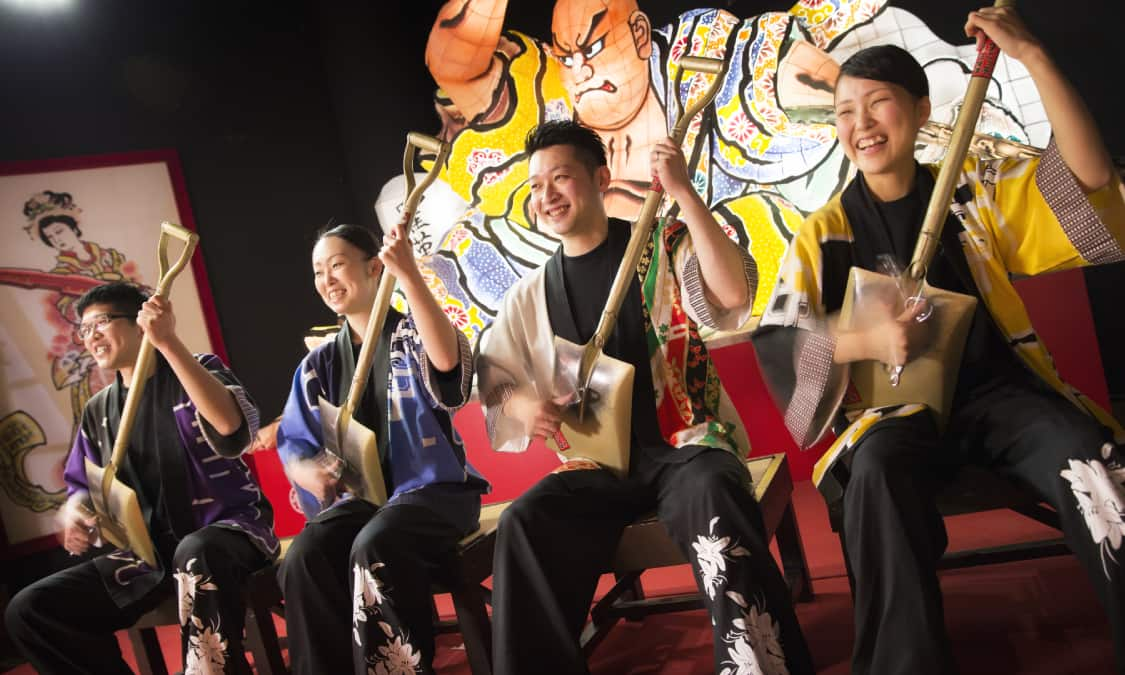 "Jawamegu Plaza", where you can enjoy a retro Showa-era atmosphere. You will feel like you have traveled back in time with their displays of festival floats and the food culture of earlier days. Every night, there are shows featuring festival music from Aomori Nebuta, Tsugaru Shamisen, Shovel Shamisen and minyo folk songs, anyone from a child to an adult can enjoy themselves here.