Explore National Parks of Japan
Japan's natural bounty is preserved in these regions.
Let's enjoy a journey into the great nature!
National parks aim to protect Japan's exceptional natural sites and preserve them for future generations so the latter can experience these with the same sense of wonder and joy as our generation.
To achieve these objectives, national parks are designated, protected and managed by the government under the Natural Parks Act.
Coming in contact with nature can be a deeply moving experience and yield a sense of peace. National parks, in particular, not only contain beautiful natural landscapes but also abound in wildlife and cultural history. A distinctive feature of Japan's national parks is that they include a diverse range of natural environments such as forests, agricultural land and small villages. While they offer opportunities to explore natural sites that have remained virtually intact over the years, they also contain scenic spots that blend traditional lifestyles with the surrounding natural environment, allowing visitors to experience Japanese history and culture.
There are currently a total of 34 national parks in Japan.
Among these, here are eight national parks that many tourists come to visit from all around the world in anticipation of witnessing the magnificent natural beauty in each season.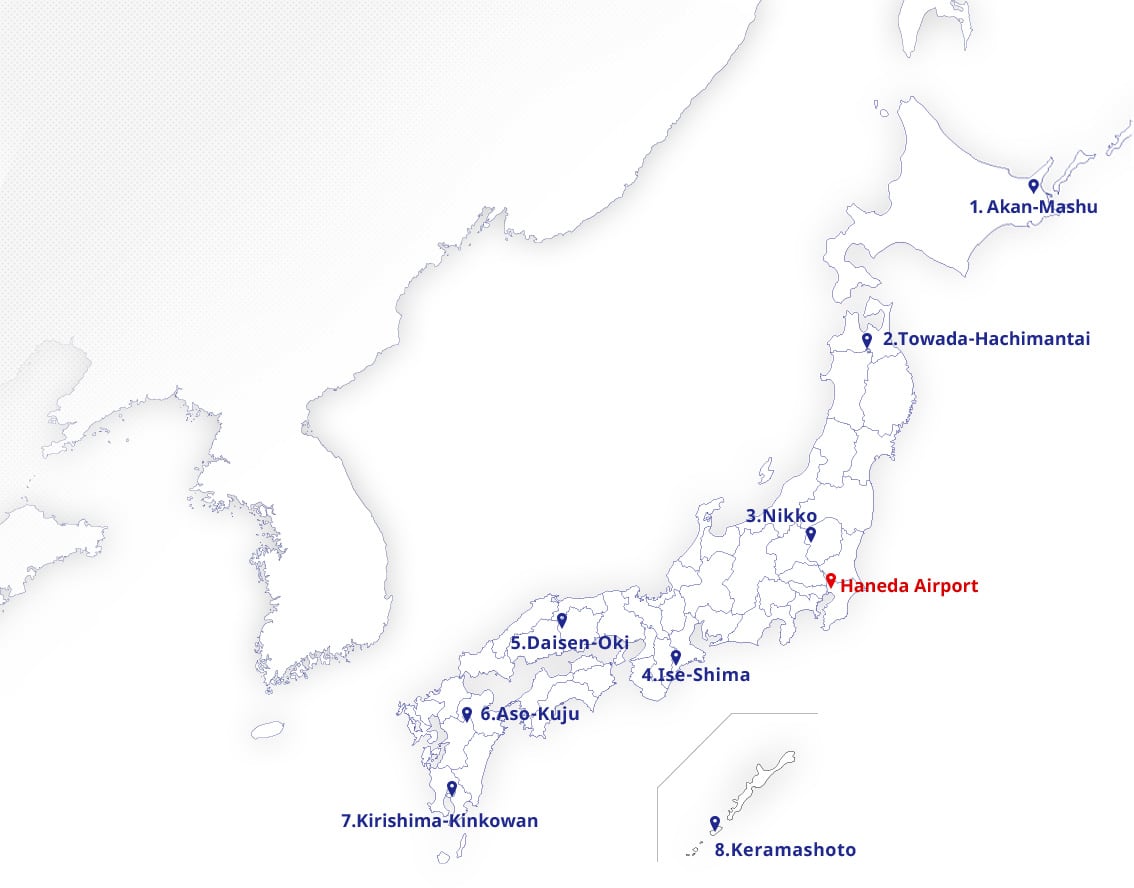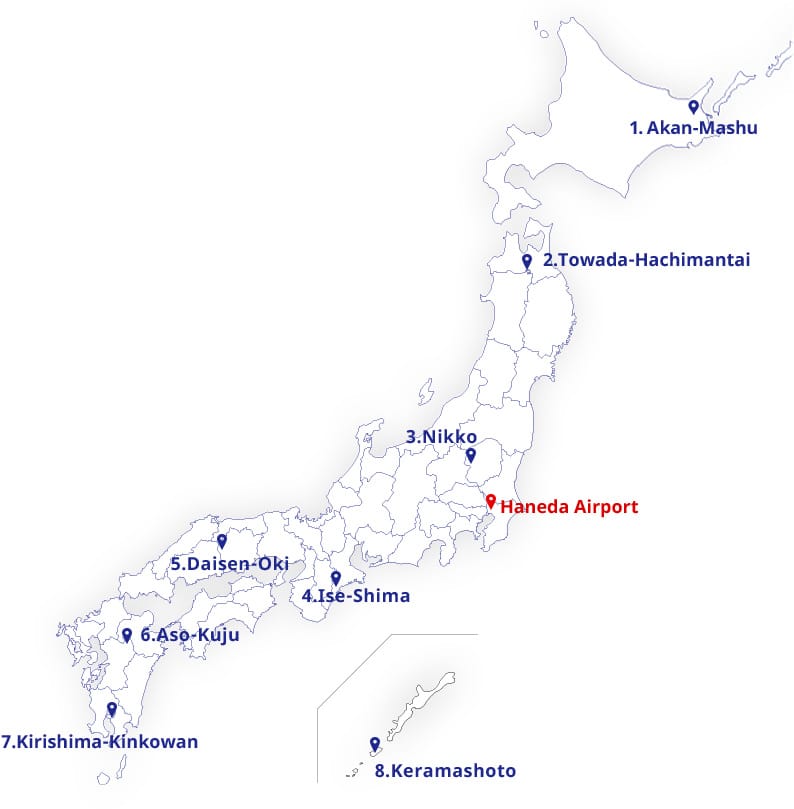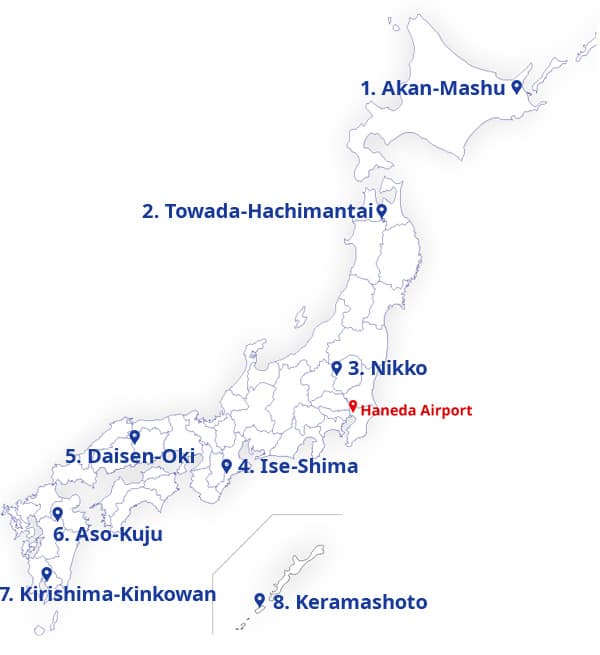 This page is partially created using images and descriptions featured on the Ministry of the Environment's National Parks of Japan website

.