Okinawa International Avenue

Discover Naha's central shopping street
Okinawa is not just about gorgeous beaches and secluded islands -- one of its main attractions in its capital Naha is Kokusai Dori, which has everything from traditional food and souvenirs to modern day cafes and shops selling manga and anime.
Kokusai Dori also holds many cultural events throughout the year, which include the 10,000 Eisa Dancers Parade, held in early August, and the quinquennial Uchinanchu Taikai (Okinawan Reunion) Festival, making it well worth a stop for visitors to Japan's southernmost prefecture.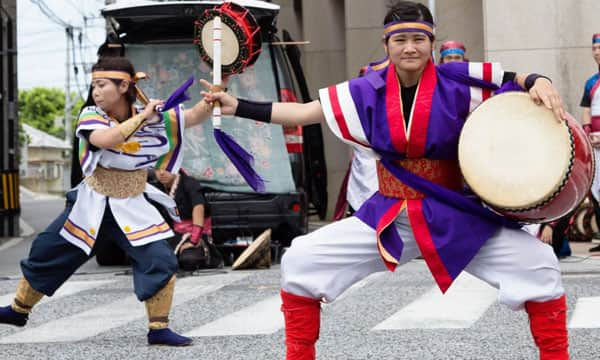 Eisa performers play drums and dance to the lively music on the streets of Kokusai Dori. In August, the 10,000 Eisa Dancers Parade is held and visitors can expect an entertaining display from the participants.
Location
| | |
| --- | --- |
| Name | Okinawa International Avenue |
| Location | Situated along Kokusai Street, a road extending 1.6 km from Kencho Kitaguchi Crossing (X Crossing at the Okinawa Prefectural Government Building's North Exit) to Asato Sansaro (Asato Three-way Junction) |