The Okinawa Karate Kaikan in Tomigusuku City, Okinawa Prefecture, is a karate hall. Okinawa is birthplace of karate. The Okinawa Karate Kaikan was established in March 2017 to study the essence of karate. In addition to using the martial arts hall, visitors can learn the history of karate and the athletes who spread karate around the world in the exhibition room, and you can also taste the local cuisine of Okinawa at its restaurant.
Karate, which was developed in Okinawa, has now spread to more than 180 countries and regions around the world, and karate athletes are said to exceed 100 million peoples. The Okinawa Karate Kaikan serves to inherit, preserve, and develop karate as Okinawan culture, and will communicate "Karate birthplace, Okinawa" both in Japan and overseas.
©Okinawa Convention & Visitors Bureau

©Okinawa Convention & Visitors Bureau
The martial arts hall has four 12m square competition spaces arranged in a wide space. In consideration of the facility being one specialized for martial arts, the floors are made using natural, unpainted red pine (solid laminated lumber from Miyazaki Prefecture) that is gentle on athletes' feet. In addition, hinoki cypress wood is used for wall panels and spectator seats, making it a facility with a heavy, fragrant wood feeling. The martial arts hall can be used not only for karate, but also for events and exhibitions other than karate. In addition, there are training room, seminar rooms, meeting rooms, waiting rooms, and more.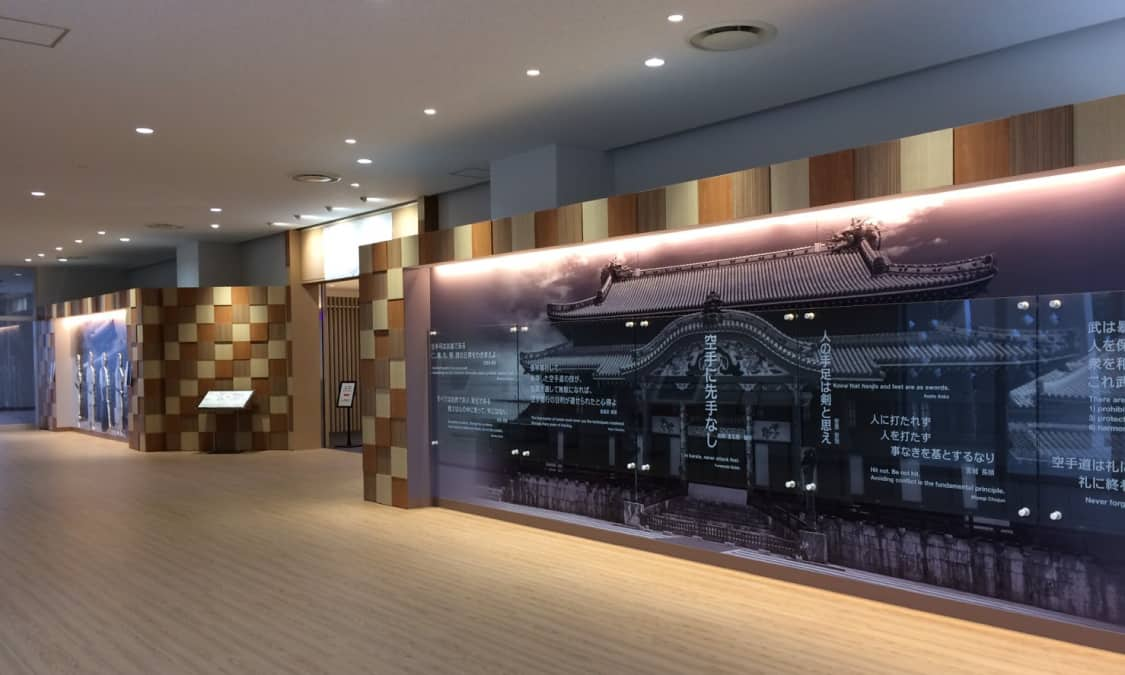 The exhibition facility, including the reference room, was developed to teach the history and culture of karate, handed down from Okinawa to the world, and the predecessors who spread karate around the world. The reference room consists of three sections of pictures, experiences, and exhibitions, to serve as information for professional karate athletes, but also for beginners, from children to adults, and all people who enjoy learning about karate.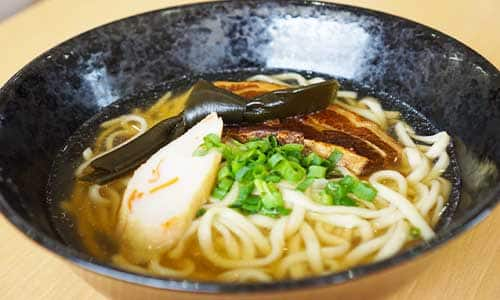 In the restaurant Sobadokoro "Karate Cafe AGARI", enjoy Okinawa's local cuisine and Okinawa Soba noodles while viewing the special dojo "Shurei Hall".
Location
Name
Okinawa Karate Kaikan
Website
https://www.karatekaikan.jp/en/
Address
854-1 Tomigusuku, Tomigusuku-shi, Okinawa
Access
About 14 minutes' drive from Naha Airport (depending on the time)
Business Hours
Reference Room: 9:00 to 18:00
Hall Facilities: 9:00 to 21:00
Restaurant: 11:00 to 15:00
Inquiries
TEL: 098-851-1025 (Okinawa Karate Kaikan)